Mosul and several areas of Ninewa province, through a three-year project, are trying to erase extremism, an aftermath of the Islamic State of Iraq and Syria ISIS, to achieve reconciliation among the diverse local communities.
The project was announced in the presence of senior government and parliamentary officials end of May, within the framework of a conference entitled (Strengthening Partnership between Government, Security and Social Institutions) in collaboration with the United Nations Development Program (UNDP).
"The project was being prepared since a long time and will be implemented through a number of groups involved in reconciliation and coexistence, including local authorities, security officials and civil society organizations," said Alwand Tal'at, program director at the People's Aid Organization PAO, a local non-governmental organization NGO.
He also explained to KirkukNow that their task is to train the participants of the project on how to solve problems and conflicts, "by understanding the nature of the problems to finding solutions."
Mosul and most of Ninewa province were under the control of the extremist militants of ISIS from 2014 up to 2017, during which hundreds of thousand civilians from all religious and ethnic communities in the province were killed, abducted, esnlaved and displaced.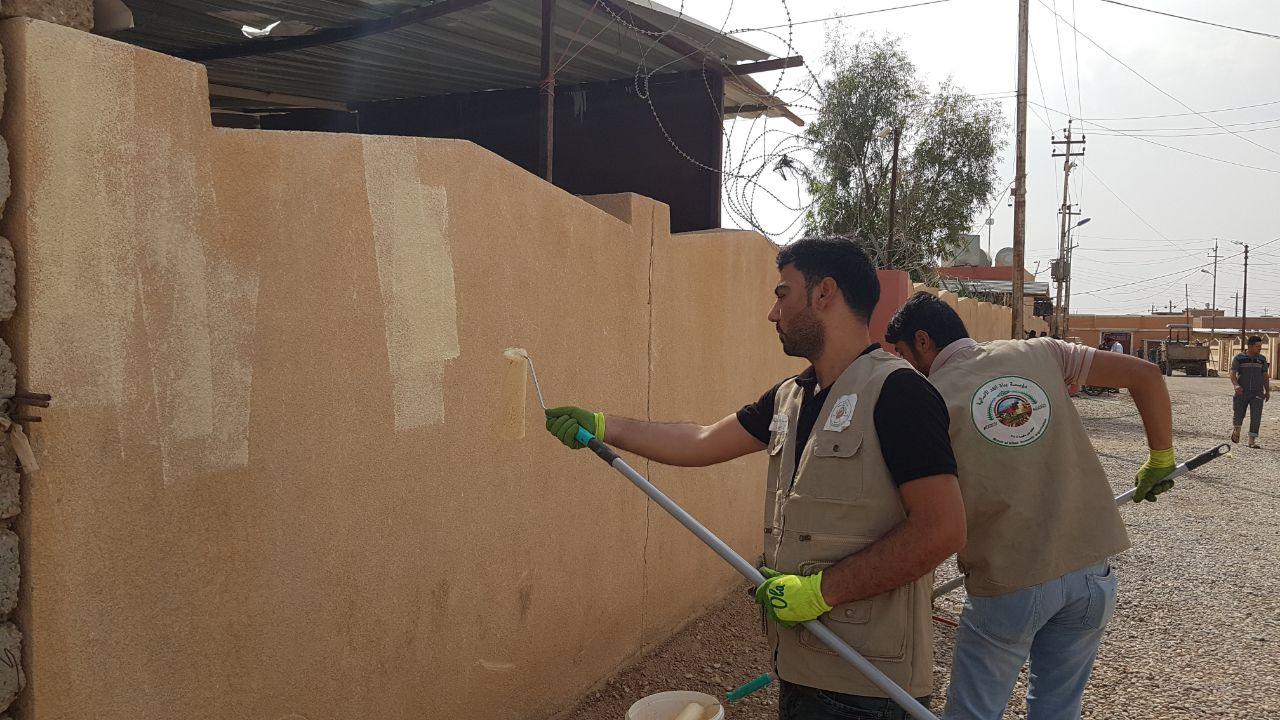 The project is to be implemented in 12 areas, including both the right and left sides of Mosul, Shingal (Sinjar), Ninewa Plains, Tala'afar, Gayara, Tal'at said.
"Challenges hinder reconciliation and coexistence five years following Daesh era were identified," she added.
"One of the challenges is the rejection of families who stayed in the city during ISIS rule and were not displaced. They are discriminated by the displaced and the returnees as there is a general understanding those remained in Mosul are accused of being Daesh supporters," she added.
In recent years, the return of those accused of helping ISIS has sparked widespread protests in several parts of Ninewa, and in some areas like Gayar has led to tensions.
Ali Omar, the deputy governor of Ninewa, told KirkukNow after attending the conference in Erbil, "There were problems and conflicts between the communities of Mosul before ISIS, but not as it is now yet the emergence of Daesh was just like the wind that intensifies the fire, so the most important thing is to end this conflict."
Emergence of Daesh was just like the wind that intensifies the fire
The Iraqi government has been announcing a strategy to fight extremism for several years, and in June 2021, Prime Minister Mustafa Al-Kadimi tasked four committees to establish the ground for dialogue, peace and coexistence mainly in the disputed territories and report their recommendations.
The deputy governor of Ninewa, who is also the head of the counter-extremism strategy in Mosul, said they have been working on social peace and coexistence in the last four years.
"The impact of Daesh legacy on children and teenagers is the biggest challenge so we plan to teach ethics as part of curriculum for next year."
In addition to killing hundreds of citizens of different communities in Ninewa, ISIS has abducted thousands of people, especially Muslim Shiites, Ezidis (Yazidis) and Turkmens, most of them brought to unknown destiny.
"ISIS families are another big problem. Some people do not accept these families to return, especially in Gayra. Some of them have been resolved by providing them with shelter in a new area or in the Jeddah camp, but this needs a permanent solution," Omar says.
Al-Jada camp, located in Ninewa, has been prepared since early last year to accommodate women, children and relatives of ISIS fighters who have Iraqi citizenship, after bringing them back from Al-Hol camp.
Al-Hol camp, east of al-Hasaka Kurdish province in northern Syria, is home for about 72,000 of people affiliated to IS fighters, almost 30,000 of them are Iraqi women and children. Others are Syrian and other nationalities.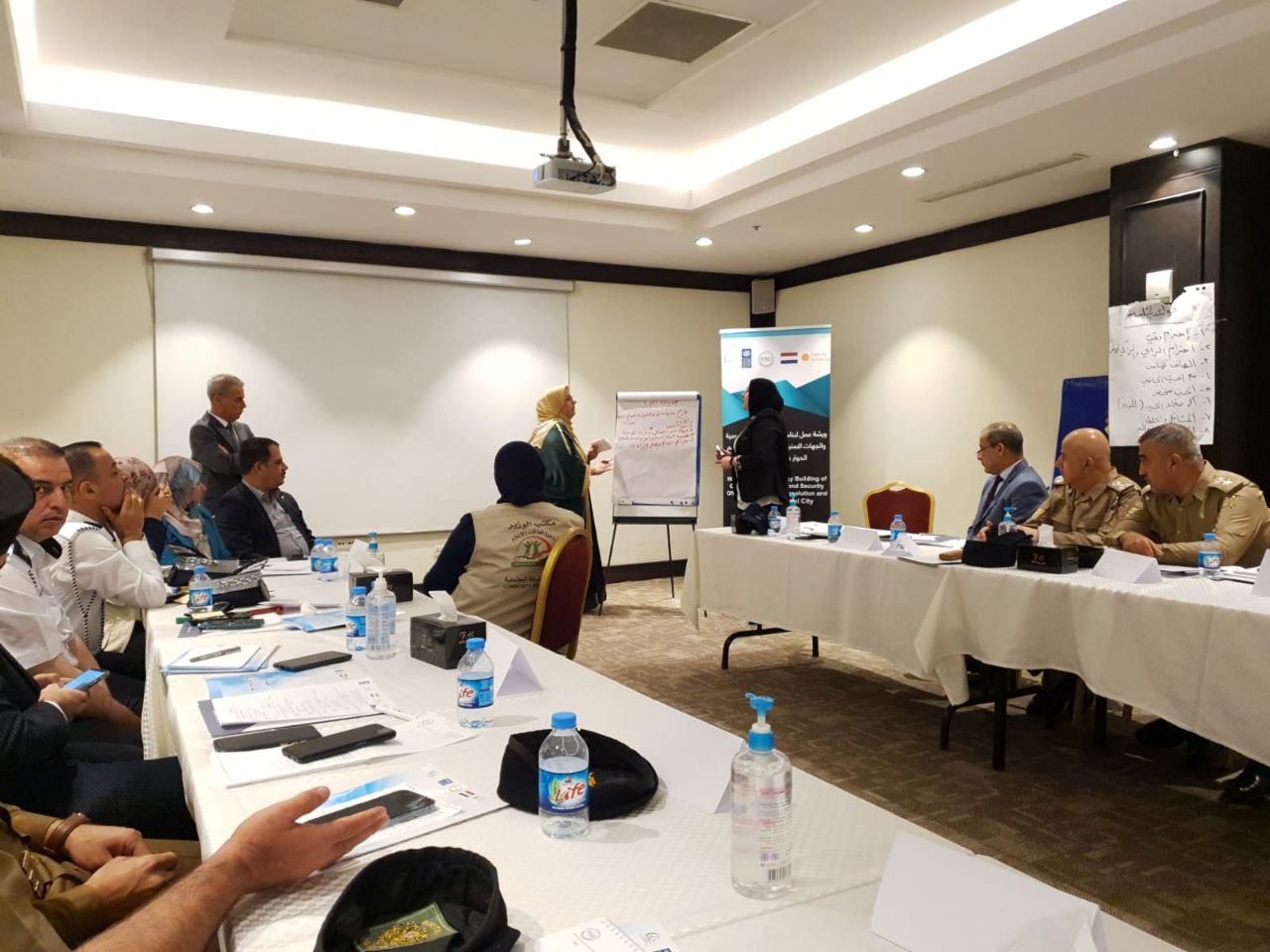 "We have played a positive role in resolving some issues, as all communities are in this office," Omar Obeidi, director of the Iraqi parliament's office on the right bank of Mosul, told Kirkuk Now. Ninewa has 34 parliamentarians, including Arabs, Kurds, Turkmens, Ezidis, Shabaks and Christians.
Obeidi says the three-year project is an initial attempt to identify problems and then solve them it. "Our duty is to gather lawmakers and people in order to discuss the issues closely."
In 2019, the government wanted to build Al-Omla camp for ISIS relatives in Zummar subdistrict in northwestern Ninewa, but the project was suspended due to protests by residents and local officials.
"Five years post-ISIS, there is still no full coexistence in Mosul, and the importance of the project is to restore trust between the communities, which takes time," Tal'at said.
The United Nations has previously tried to reconcile and return those accused of being a supporter of ISIS in several stages, with support of local officials, community leaders and security commanders including the signing of the "Pact of Honor".