Rua Al-Afendi appears stronger than the constraints of her society; shae has not only managed to overcome them, but she also helps other girls how to handle the obstacles.
She is a well-known multi-talented Turkmen girl from the war-ravaged district of Tala'afar in western Ninewa, in a traditionally conservative society that places several restrictions on women's movement and activities.
She started writing as a child because she believes it is a means of expressing her sorrows, joys and feelings.
Rua was born in 1990 in a middle-class Turkmen family in Hasanko area of ​​central Tala'afar.
"I lost my father at the age of 13. It was a big shock for me, while my mother needed care because of illness," she recalls. Few years later, she lost her mother as well.
Tal Afar district, which has a population of more than 524,000, is made of the district center and three subdistricts, 69 km northwest of Mosul, center of Ninewa province.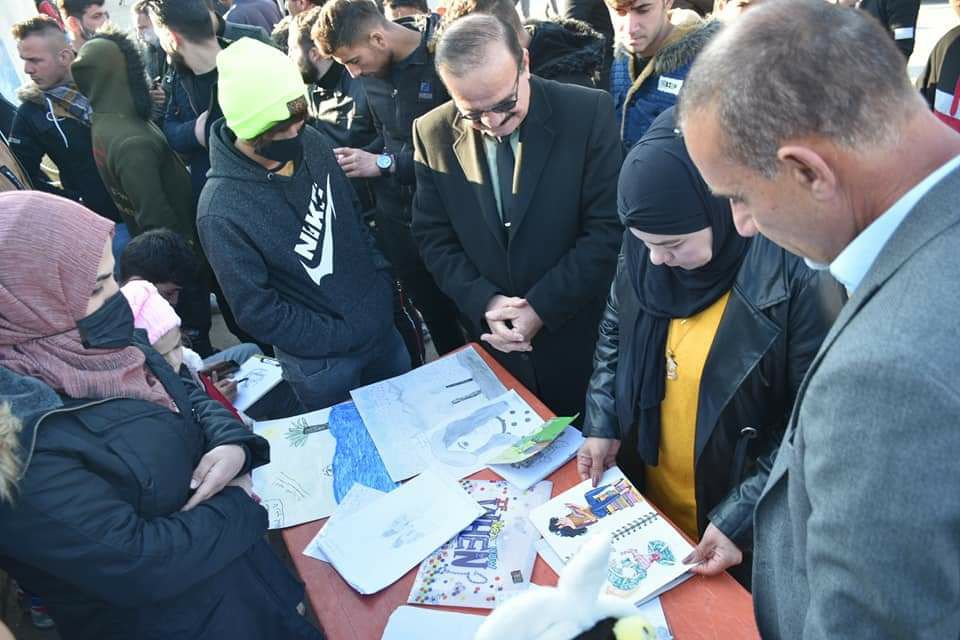 "Later, the displacement had a negative impact on my life because I was on the verge of graduating when the tragic events of the summer of 2014 occurred and Daesh (ISIS) took over," she told KirkukNow. "We left everything and moved to Kirkuk."
She lived in Kirkuk several years, then headed back to Mosul where she graduated from university and received a bachelor's degree in mathematics from the College of Primary Education.
"I became a volunteer teacher for five years, while working in a private kindergarten. In addition to volunteering in a local team for low-income families and humanitarian activities, I also organize book sidewalk activities and perform household duties as well," Rua said.
Majority of Talafar residents are Sunni Muslim Turkmens, while some Arabs and Kurds reside some urban areas and villages.
Daesh committed atrocities in June 2014 when they controlled the town of Talafar. 1300 people were abducted: 700 men, 470 women and 130 children, among them 400-500 in ISIL controlled prisons in Syria, according to civil society organizations NGOs.
I devote part of my daily time to writing literary texts and short stories
Rua is also a member of several cultural and humanitarian institutions.
"It focuses more on my feelings, imagination and narrative. I try to connect imagination with reality so that I can live with the text I write," she elaborated.
"I don't have a fixed time to write. A picture, an event or even silence may inspire me."
In the male-dominant community of Rua, women are struggling to be free, to live as ordinary people whose rights to work, expression and innovation are guaranteed.
After the liberation of Talafar from the control of the ISIS, in August 2017, about 60% of the displaced Turkmens, mostly Shiite Muslims, returned home while the others refrained to return, spread in a number of southern and central province, especially Najaf, Karbala and Babylon, Kirkuk Iraqi Kurdistan Region IKR in the north, and some families fled to Turkey.
Turkmens are considered the third largest ethnic group in Iraq after Arabs and Kurds, residing almost exclusively in the northern towns and villages stretching from Talafar through Mosul, Erbil, Altun Kupri, Kirkuk, Tuz Khurmatu, Kifri and Khanaqin. They are half Sunnis and half Shiite.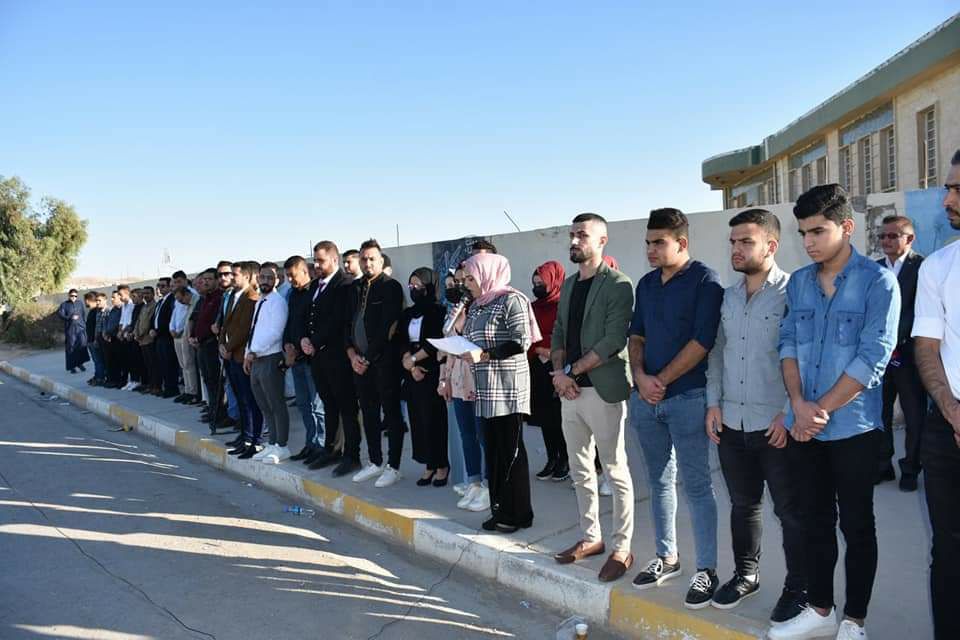 Rua says women's writings "reflect their inner feelings, as they have a fertile imagination, tender and strong feelings."
She has published two series of articles, one entitled Love in the First Winter in 2021 and the Arab National Events in 2022.
Rua writes in Arabic alongside her Turkmen mother tongue.
Rua runs a group called "Creative Women of Tala'afar", where she and her friends work hand in hand to develop their creativity, organize activities and participate in festivals, and play a role in convincing their families to encourage and monitor their talents.
"My biggest wish is to leave a clear fingerprint and plant a productive seed, and to hold the hand of each girl trying to recognize her abilities and showcase her talents."