At least 20 displaced women work in seven bakeries in Sharya complex in Dohuk Northern Province in order to provide for themselves and their families.
The complex is located in Sumel district, Dohuk, next to it is Sharia camp for internally displaced persons IDPs that shelters over 2,300 families. Besides, dozens of displaced families have set up tents or cabins in the vicinity of the camp.
Displacement and unemployment have pushed the young women to open bread bakeries, a male-dominant business in Iraq, in order to make their and families living.
The bread bakeries prepare fresh bread for customers in three shifts: early morning hours, mid-day and the evening while in some areas some bakeries work at night as well.
Some restaurants and cafes, have their own bakeries in order to offer fresh bread, a part of the daily meals in Iraq, to their customers.
Students and workers at the same time
"All the bakeries of Shariya complex are run by displaced women and girls, where two to four women work in each bakery," says Shirin Hasso, 25.
She started working in one of Shariya's bakeries four months ago, and at the same time attends school.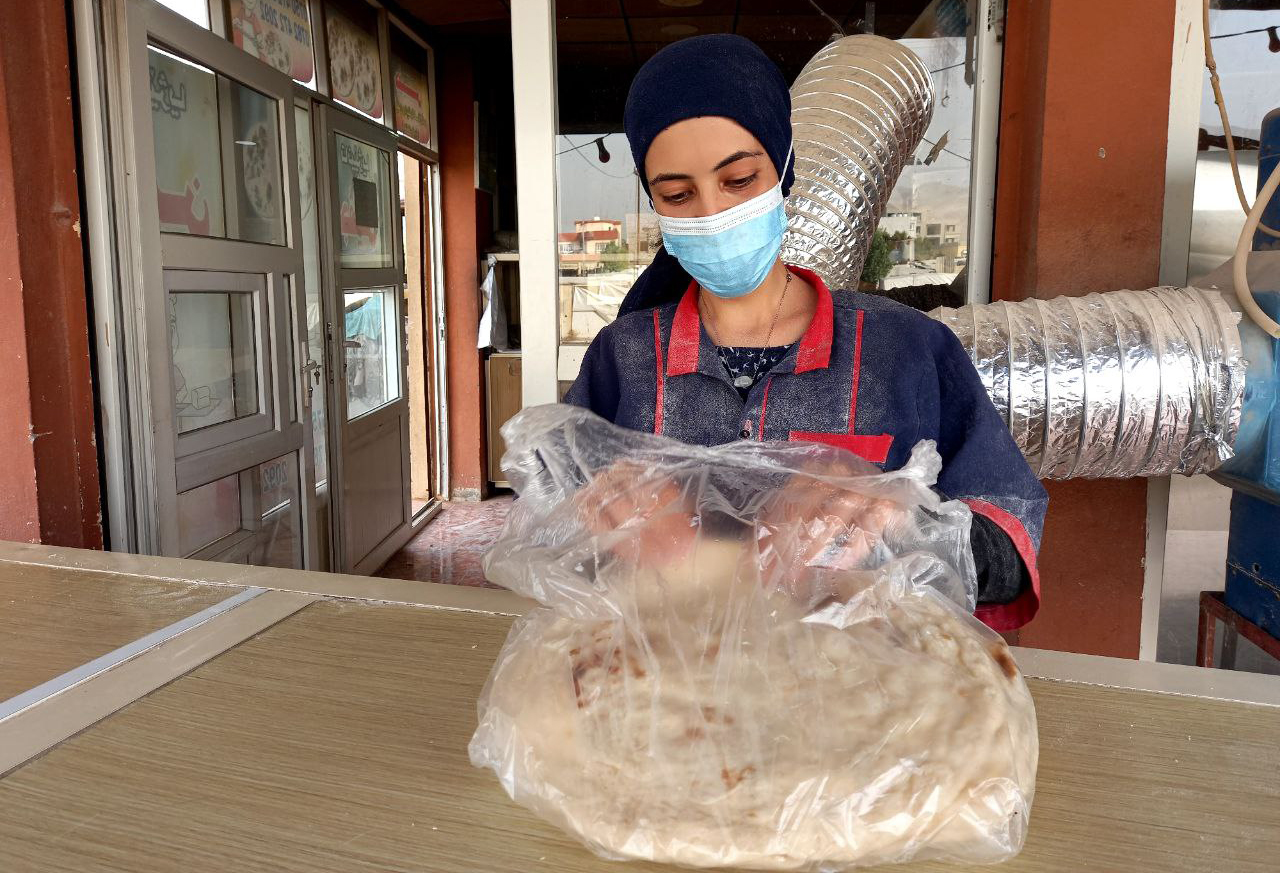 "People respect us and appreciate our work, and we, in turn, maintain the cleanliness of our workplace," Shirin told KirkukNow. "Our customers are mostly displaced people, in addition to residents of the Shariya complex."
Kurdistan Regional Government KRG statistics indicate that more than 81,000 displaced families live outside the camps, and more than 34,000 are residing tents and cabins since 2014 in 26 camps in the Kurdistan Region of Iraq KRI.
Some forced to abandon school
Maysa Murad, 19-years-old, dropped out of school and went to work for several reasons, including the need to help her family secure a living, but this year she decided to participate in final external exams.
"We are seven sisters; my father cannot work and my mother is ill. Our work is more difficult than you imagine, but we have to do it. The wages I receive is to meet the basic needs of my family," Maysa bitterly said.
Maysa comes from the Siba Sheikh Khidr complex in Shingal (Sinjar), home to the Ezidi community west of Mosul on the borders with Syria, and has been living with her family in Shariya camp for about eight years.
"I work about 15 hours a day, from 4:30 in the morning until the evening, and I get 11,500 dinars (USD8) daily."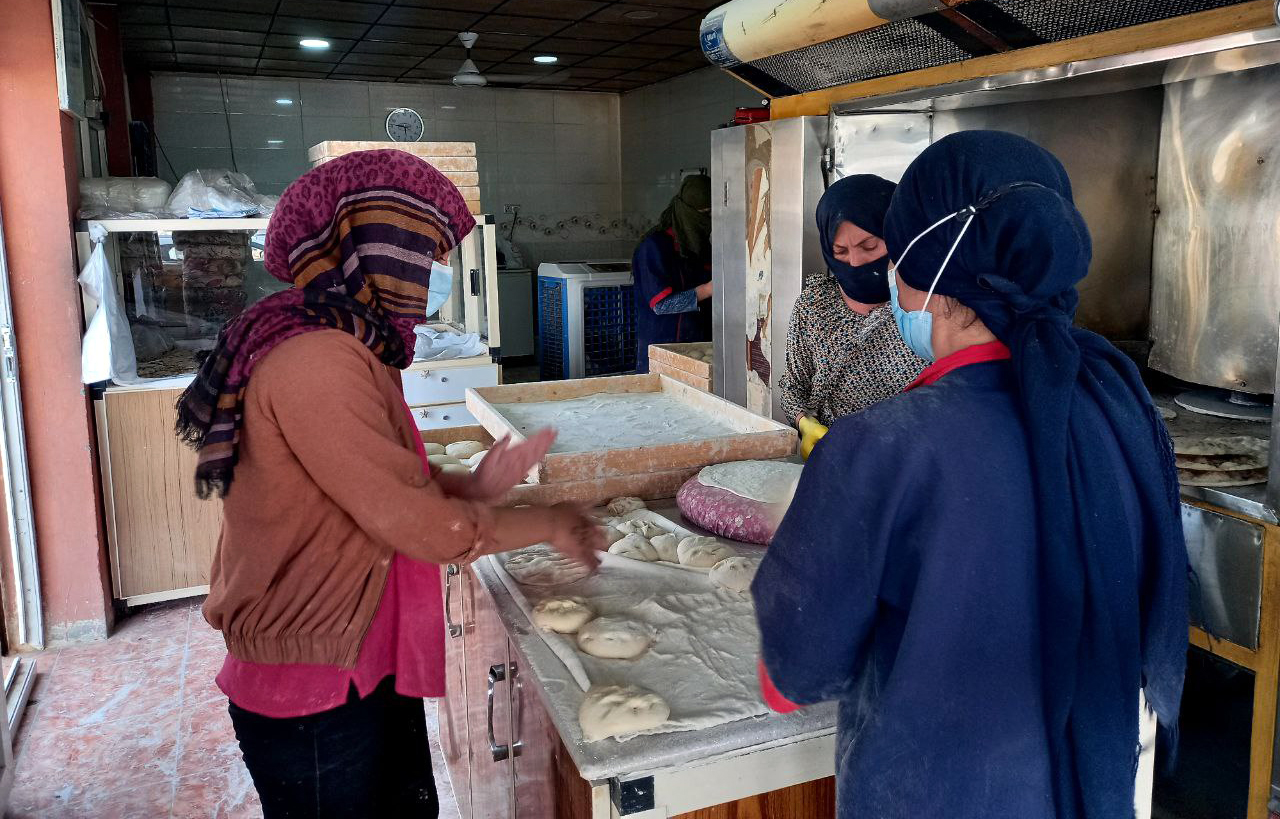 Maysa says that she bakes four bags of 50KG flour per day, 750 bread for each bag of flour, total 3,000 pieces of flat round bread a day.
In addition to the suffering of displacement, some of the Ezidi (Yezidi) IDPs of Shingal were subjected to killing and kidnapping, and according to the statistics of the KRG, out of a total of 6,417 abductees, the fate of over 2,700 of them is still unknown.
From herding cattle to the bakery
"I've been working since I was only 10 years old, starting with field work, herding livestock, and ending with baking," Suzan Elias, 28, shares her life path with KirkukNow.
Suzan indicated that she was displaced to Dohuk from Solag village of Shingal, and after years spent without work, she started working in a Shariya bakery since last July.
She has seven sisters and three brothers, but she did not attend school because she has always been working and helping her family to provide for a living.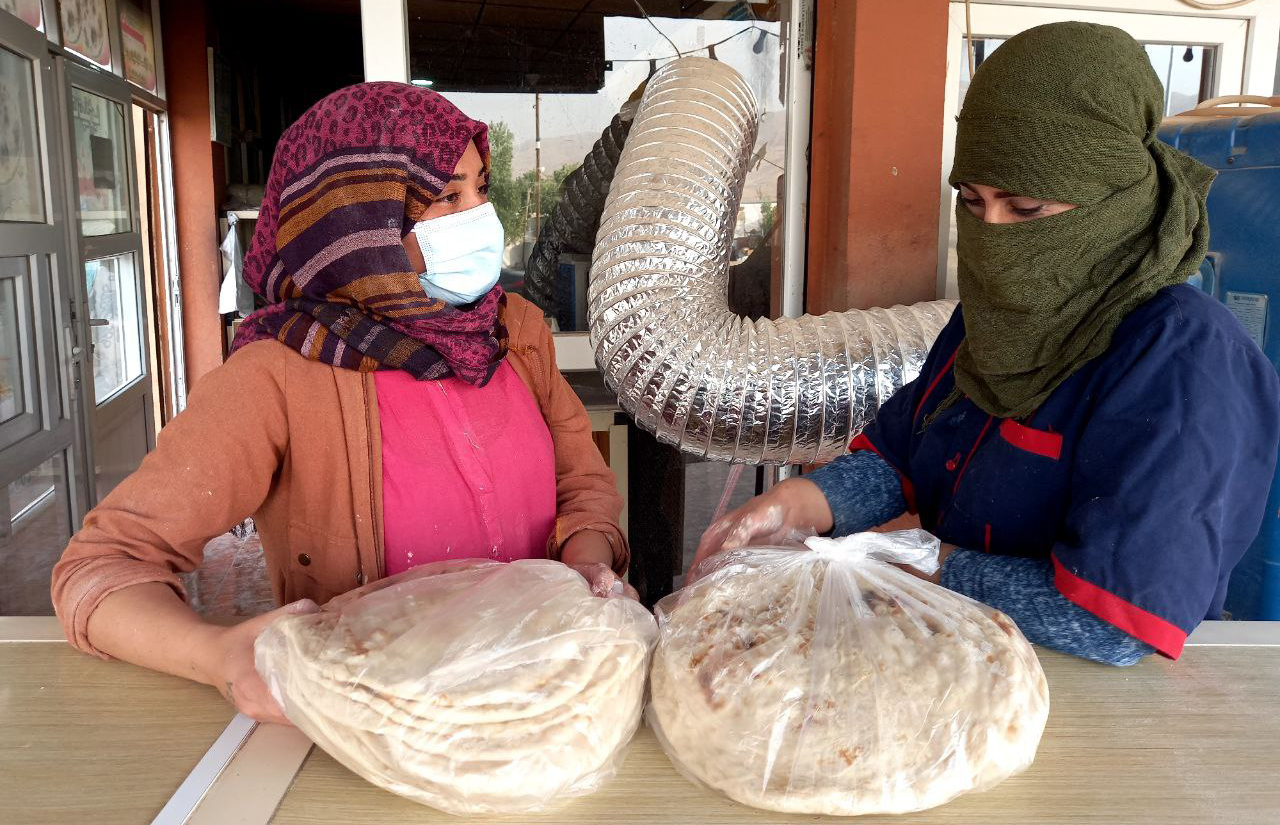 Weeks ago, the World Food Program WFP decided to stop the monthly financial assistance it was providing to the camp residents in the KRI.
"We bake at least 3,000 pieces of bread daily, our work is very difficult, but I am happy that I can earn some money to support my family," Suzan proudly said.
The Iraqi government closed the IDP camps in all provinces and they were returned to their original areas, except for Ninewa province and the KRI camps, which were maintained under an understanding with the KRG, where the IDPs refuse to return to their war-ravaged region for absence of security, basic services and job opportunities.