A number of renovated roads and streets in Mosul have once again appeared bumpy, while some of them have recently been completed but need to be repaired again.
According to Kirkuk Naw's reporter, the roads leading to the third bridge to the city, the road between Erbil and Mosul, Mosul to Baghdad, the three main streets in the city and several other roads that were in the renovation projects are in poor conditions, full of ups and downs.
"If this is the result, the work should stop. The reconstruction work will take a long time and then the streets will be the same," said Ali Khidir,a Mosulawi, while taking photos of the pumpers on Mosul-Erbil highway.
During the three-year war against the so-called Islamic State of Iraq and Syria ISIS (2014-2017), roads in Ninewa province were damaged by 90%, according to the provincial administration.
The municipality will not tolerate negligent companies
Zaid Al-Saffar, a road and bridge engineer in Mosul, said there are several reasons for the deterioration of the roads and what happened was "expected and not surprising."
"Overloaded trucks, tenders for unqualified companies, corruption in the government offices due to the lack of quality control, reliable laboratories and consulting offices have caused projects to fail and citizens are disappointed," Al-Saffar explained
Out of the 59 bridges in Nineveh, around 57 collapsed in the fight against ISIS, including five main bridges on the Tigris River, which divides both sides of Mosul, center of Ninewa province.
"The municipality will not tolerate negligent companies," Abdulstar Habo, director of the Mosul municipality, told Kirkuk Now, citing the example of a street of more than 300 meters that was rejected and to be repaired at the expense of contractors.
With the increase in citizens' protests, especially since early July on social media platforms and on the streets, it has prompted the Mosul municipality to issue a statement on its Facebook page, saying it was due to weight scale at entrances and the big trucks.
The war against ISIS has caused $10 billion losses to all sectors, as 250,000 houses were demolished.
In August 2014, the so-called Islamic State extremist group ISIS conquered Mosul, the second largest city of Iraq, center of Nineveh Northern Province. After three years, Iraqi, US, Kurdish Peshmarga fighters and other ground forces backed by an international anti-IS air force managed to retake the northern Iraqi city.
ISIS destroyed the landmarks of Mosul and what it has left standing was demolished by global coalition was to oust ISIS which persecuted ethnic and religious minorities, escalating tensions among different social groups within Mosul.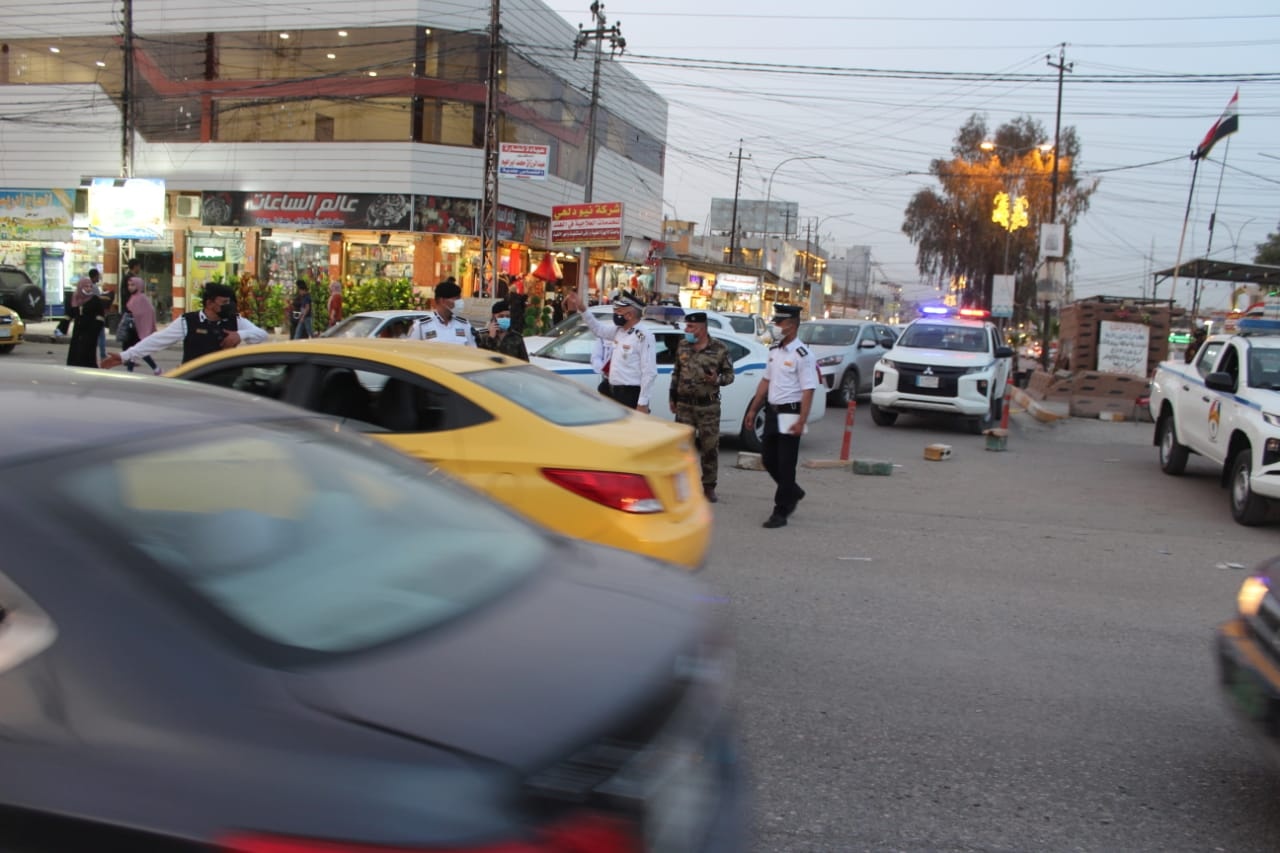 "The companies awarded the projects are reliable companies and failure is expected, but will be resolved at the expense of the implementing company." Mosul municipality said.
Governor of Ninewa Najim Al-Jiburi held a press conference in early September and criticized state-owned companies implementing reconstruction projects in Mosul for slow work and lack of workers.
In recent years, several bridges and roads have deteriorated again after being repaired due to rains and floods.
Arqam Suleiman, a contractor in Mosul, criticizes the slow renovation of the fifth bridge, which connects both sides of the city and now has only a temporary railway for small cars.
"I am shocked when I see two to three workers working on it, while the handover deadline has expired and only 30% of the work is completed."
I am shocked when I see two to three workers working on it, while the handover deadline has expired and only 30% of the work is completed
There is traffic congestion in several streets of Mosul, where there are over 800,000 vehicles, according to official figures.
"If they work like this, when will they build the sixth and seventh bridges that the officials are talking about?" Masab Sarmad, a taxi driver in Mosul, told KirkukNow.
Five main bridges have been built on the Tigris River in Mosul, six of which were suspended due to 2014 ISIS attacks and a seventh bridge is under design.
Researches have shown that reconstruction of the war-torn Ninewa province requires over $80 billion budget, a matter not priority to Iraqi authorities facing political and economic crisis.
Ninewa is Iraq's second largest province, covering an area of ​​more than 33,000 square kilometers and consisting of 31 administrative units, with a population of more than four million people.
According to reports from international and local organizations; Mosul is considered one of the most peaceful and stable cities in Iraq, the second only to Duhok, according to official statements.