The family of Hisham, 38, have never expected such a disaster to happen while they were at their house in Hasar village in northeastern Kirkuk was flooded by heavy rains at 7 pm on Friday November 25th.
Hisham tries to save his family by embracing his two youngest children, his daughter, the one-year-old Sheikha, and the only one-month-old Ahmad, but both fall and are swept away by the floods.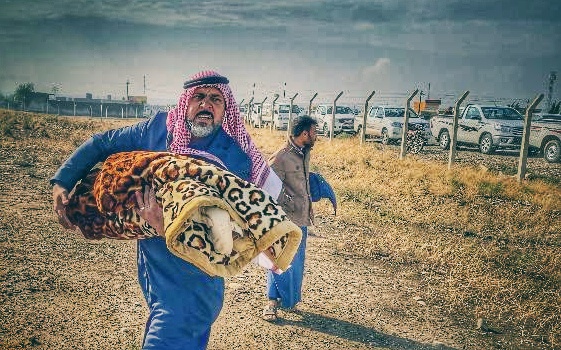 Hisham and his family are from Anbar province, west of Iraq on the borders with Syria, and have been displaced in Hasar village for several years.
During the flood, Hisham's family called the villagers of Hasar for help, whom with a tractor rescued all 12 members of the family except Sheikha and Ahmad.
After the family was rescued, Sheikha and Ahmad's mother, Hisham's second wife, shouted loudly for her children to be rescued.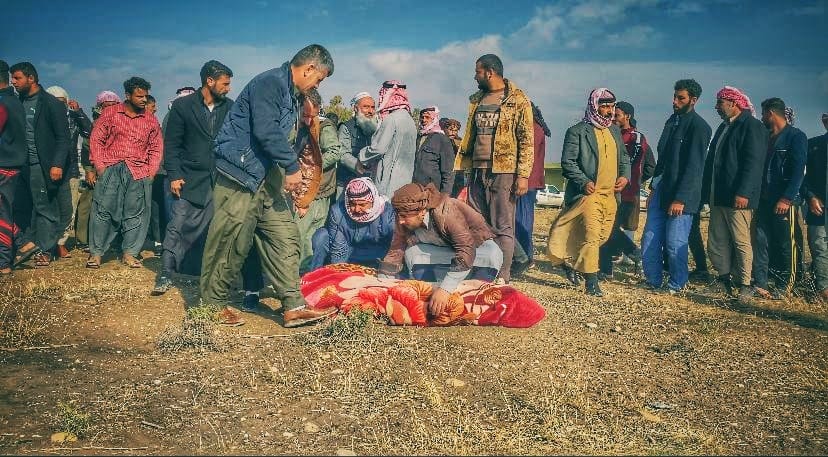 Residents of Hasar village continue to search for the two children and at 11:30 pm were able to find the bodies of both 500 meters away from their house.
The bodies of the two were handed over to their relatives by the Kirkuk forensic medical examiner on Saturday and buried in Hasar village.