Fatima Shamsaddin, 29, a talented girl with disabilities, told the audience of an exhibition that everyone can stand still, even if they cannot walk.
On December 3, International Day of Persons with Disabilities (IDPD), Fatima welcomed her guests in her wheelchair in one of Kirkuk's exhibition galleries, explaining the message behind her paintings. The hall was filled with beautiful paintings painted by her hands.
Fatima, dressed in Kurdish traditional costume, embraced a bouquet of flowers for her guests. With a happy smile, she told her own story and the stories behind her paintings.
Shw was born with disabilities and could not walk on her legs. She went through a difficult period as a child and could not attend school classes.
"Although I loved to study, it was not easy for people with disabilities in our time," she said. "My love for reading and writing made me ask my relatives to provide me with pens and drawing paper because I wanted to put my passion on paper."
Although I was very interested in studying, it was not easy for people with disabilities in our time
Initially, she painted only flowers and nature, going out less and spending most of her time painting.
In 2006, when she was only 13-years-old, she opened his first private exhibition in a school in Kirkuk.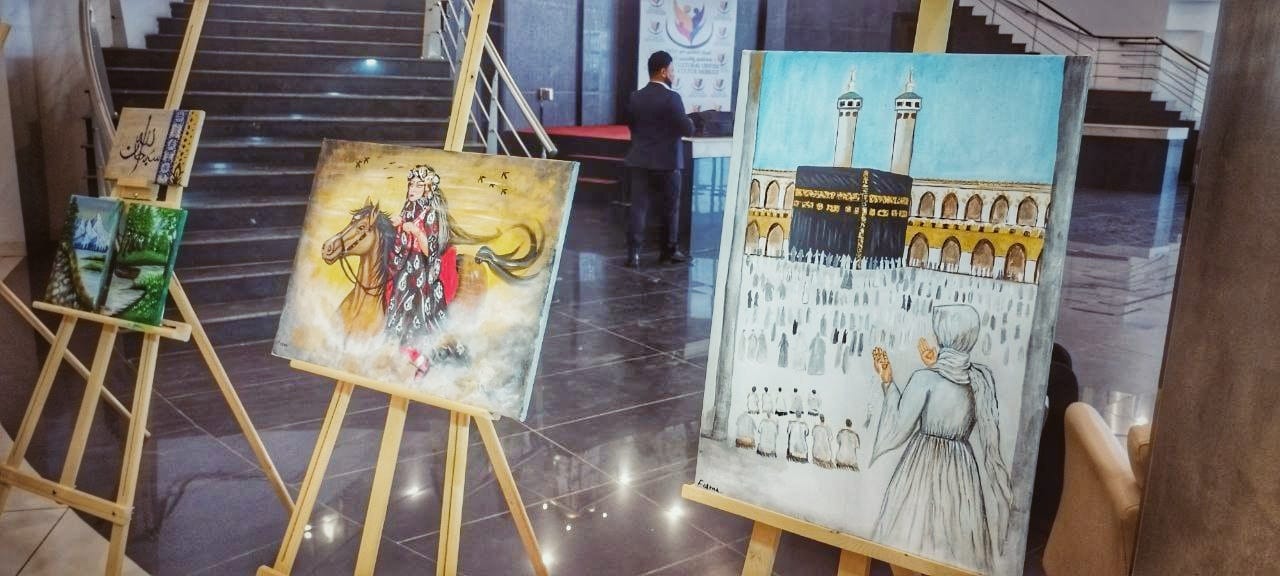 When she was 24, she went to accelerated school (two grades passed in one year). Now, she primary school and wants to go on.
On December 3, 2013, she opened an exhibition in Kirkuk which was well received.
Fatima has attended several courses about drawing, obtained certificates and has participated in several joint exhibitions.
Besides expressing the suffering of people with disabilities, her paintings express hope and peace between the communities of society. Besides painting, she is also engaged in making hand crafts and ornaments.
"I want to always make the audience happy by seeing my paintings and works... If you have the will, you can achieve your goals."