Shilan Mohammed (38) has almost no relatives around; Because of the water shortage and drought, her neighbors migrate from the village to the city, after being forced to give up agriculture and livestock.
She lives in the village of Salhiya in Kifri district, where currently only 15 families live, while last year there were 42 families.
"Others left because of the lack of water and drought, dried up their farms, sold their livestock at half the price and left the village. Several other families wrapped up their houses to leave," Shilan sadly told KirkukNow.
Most families like Shilan's, who are already fearing drought next summer, see the government has to take advantage of this year's rains and store it for summer.
According to the Iraqi and Kurdistan Regional Meteorological Department, Kifri district have witnessed the highest rainfall in the past 24 hours, reaching more than 31 mm.
I have to move from the village to the city because we have no agriculture and livestock
"I have to sell my house in the village for half the price and move to the city. We have no agriculture and livestock. We have a drinking water pipe that is too salty and rusty which is unsuitable for drinking," She adds.
"Even our 30-meter-deep water well dried out," Shilan explains the challenges she and all other villagers of Kifri district.
Kifri, home to over 50,000 people, is one of the districts located within the disputed territories under the Iraqi constitution and part of Diyala province run by the Iraqi government, while administratively is one of the districts of the Garmian administration.
Garmian (local) Administration which includes several districts and sub-districts between Sulaymaniyah and Diyala province is part of Sulaymaniyah Northern Province, one of the provinces of the Iraqi Kurdistan Region IKR under the Kurdistan Regional Government KRG.
Garmian administration had declared drought in April 2022 and earlier 2021 due to lack of rainfall and water shortage, but according to the new government plan, it has been decided to rely on small dams to collect rainwater to avoid drought in the summer.
Muayyad Ahmad, director of irrigation in Garmian, told KirkukNow that most of the rainwater is wasted in the spring season.
According to the statistics of Garmian administration, the total rainfall this year reached 101.7 mm in Kifri, while last year the total rainfall until December 23, 2021 was only 24.8 mm.
The rainfall in current have raised water level all over Garmian. In Kalar district, adjacent to Kifri, rainfall in 2022 has hit 89.3mm compared to 8.6 in 2021.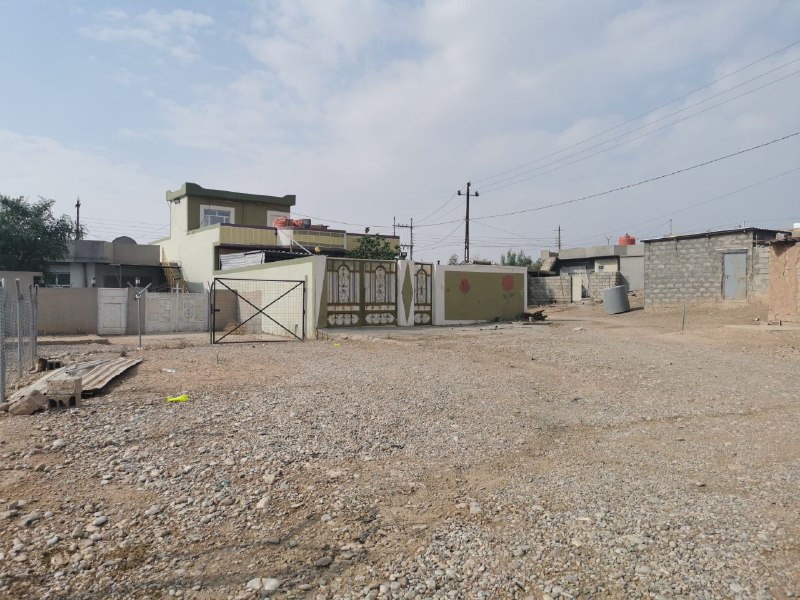 "There are many villages where the population has decreased due to lack of water and they have migrated. For example, there were 60 households in Goban village and now there are 20 families for lack of water," Ahmad said.
"Water scarcity is a challenge all over (Iraqi) Kurdistan so we called on the government to prioritize water dams and ponds, the savior of Garmian and all Kurdistan people," he added.
There are several water ponds in the Kurdistan Region and others are under construction; Six of these ponds have already been completed in Garmian, with a height of between 9 and 17 meters and the ability to absorb more than 1.6 million cubic meters of water and will be used to irrigate 200 acres, according to official statistics.
A pond is a geometric structure used like a miniature dam to collect rainwater and snow to feed agriculture and livestock.
"The water shortage and drought have hit us hard. We cannot do agriculture and livestock as in previous years. We don't even have water to drink," said Fatima Qadir, 50, a resident of Say Khalil village in Kalar.
She elaborated that they are supplied with drinking water by tankers and if the dangers of water shortage are not addressed, "we will have to migrate because we have no jobs and it will be difficult for us to earn a living."
We have many villages whose population has decreased and migrated due to lack of water
According to the statistics of Garmian administration, drought affected 135 acres of agricultural land and 700,000 livestock faced water shortage and lack of pasture last summer.
The director of Garmian irrigation affirmed they have applied for another 14 pounds to store water and fight the eminent drought, but has not yet been approved.
According to official statistics, three new ponds will be implemented in Garmian; Goban Dam in Kalar with a capacity of 250,000 cubic meters of water, Sayed Hussein Dam in Kifri and Sarqizil Dam in Naja Quratu with a capacity of 335,000 cubic meters of water, construction of all the three projects have been launched this year.
"In Sarqizil village, where people suffer from water shortage and five people drowned last year while digging a little water well, we have built a pond for them and saved them from total drought.
He hopes that even villagers deserted the village to return following building the pond.
According to government statistics, out of more than 24,000 wells for drinking, agriculture and industry in the Iraqi Kurdistan Region IKR, only 1,796 wells are located in Garmian, including 507 drinking water wells and more than 1,000 agricultural wells.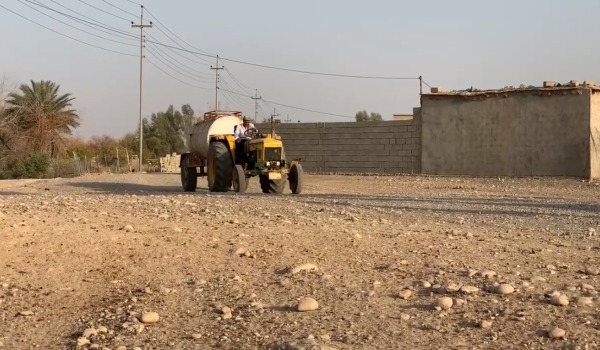 The KRG plans to build nine large strategic dams in the IKR, only one is located in Garmian which is Bardesur Dam on the Sirwan River.
Director of Irrigation Garmian said they do not know how many dams Garmian needs to overcome water shortage, but stressed that "if the dam is built, it will be the savior of all people of Garmian."
He explained that some villages in Garmian cannot build ponds, because the land is not suitable for the project, but in general some ponds are a good source of water for agriculture and livestock.
There are also Awaspi and Bawshaswar dams in Garmian, except for Bawanur dam, which has been suspended for nine years.