A non-profit organization founded and managed by survivors of the Ezidi (Yazidi) genocide at the hands of the extremist militants of the Islamic State in Iraq and Syria ISIS and conflict-related sexual violence (CRSV), have been advocating for the rights of survivors since their escape from ISIS captivity.
In close coordination with the Iraqi General Directorate for Survivors' Affairs (IDSA) and in participation of representatives from the Commission of Investigation and Gathering Evidence (CIGE) in Duhok, representatives of the International Organization for Migration IOM and representatives of the Voices of Survivors Network, Farida Global brings together IS survivors and the decision makers to address the questions of Survivors.
While IDSA has opened offices in Mosul and in Shingal (Sinjar), home to the Ezidi community in Ninewa province, the majority of the Survivors of conflict related sexual violence (CRSV) are still living in IDP camps in Duhok, being unable to return to their area of origin in Sinjar due to insecurity and poor basic services.
In an effort to deliver the latest developments and accurate information about the Ezidi Female Survivors Law YSL, Farida Global is holding discussion sessions, consultations, and supporting survivors, online and face to face.
The core of our work as survivors-centric and survivors-led NGO, is the survivors and their rights
"The core of our work as survivors-centric and survivors-led NGO, is the survivors and their rights. We work hard for the implementation of YSL, while hoping that full reparation and justice for survivors will be obtained," said the Country Director of the Farida Global.
In March 2021, the Iraqi parliament ratified a law for reparation of Ezidi, Tukrmen, Christian and Shabak women survivors of ISIS atrocities, referred by the Iraqi President Barham Salih in March 2019.
The law provides financial compensation for female and male survivors while it has not addressed other more sensitive issues, such as dealing with children who were the results of IS sexual abuse.
The bill provides Ezidi and other minority women who survived the IS massacre with financial support, health care, work opportunities, education, rehabilitation, and reconstruction in their villages and towns. With the establishment of a special governmental department for Ezidi affairs, the bill represents the first recognition in Iraqi history of the minority as a distinct group.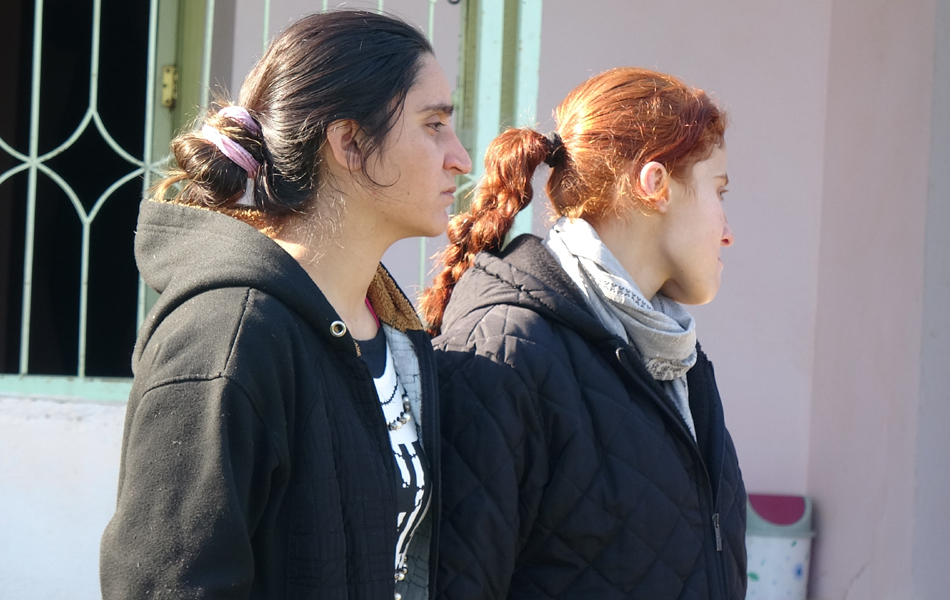 A survivor from ISIS captivity participated in one of the sessions held by Farida Global said, "Such law is very essential. Though it will not heal all the wounds of survivors but we hope it will be fully applied and cover parts of the suffering of those vulnerable girls and women."
Ezidis are an ethno-religious minority of about 550,000 people, mostly residing in Shingal, in northern Iraqi province of Nineveh. The militants of Daesh extremist group in 2014 attacked their communities, killing thousands of men and taking thousands of women and children, in an atrocity the U.N. said amounted to genocide. IS reportedly used the women and girls as sex slaves. Tens of thousands of Ezidis are still living in Internally Displaced Persons IDP camps in Iraqi northern province of Duhok.
Though it will not heal all the wounds of survivors but we hope it will be fully applied
In August 2014, Daesh stormed Shingal and took 6417 Ezidis as captives and sex slaves, mainly women and children. Up today, 2781 of them are missing and brought to unknown destiny, the Kurdistan Regional Government's KRG office for rescue of the abducted Ezidis.
On January 19, 2023, the German parliament decided to recognize the violations and crimes by the extremist fighters of IS against the Ezidi community in Iraq as genocide.
The resolution calls on the German government to provide financial support to the Ezidis, rebuild their devastated communities, collect evidence in Iraq and prosecute them perpetrators.
Per the YSL, the survivors are entitled to receive a monthly salary double of the minimum pension salary of a state employee. The government has to provide a plot of land plus construction advance or a built house in their areas which should be reconstructed via projects to boost the infrastructure and basic public services.
Willing survivors can resume their education overlooking age and degrees. They have the priority of employment by the state once job opportunities available.
At the session held by Farida Global, Mrs. Sarab Elias, Director General of Survivors' Affairs, affirmed, "This is very important law. It will not only give reparation to the Survivors from sexual violence but will also hold the perpetrators accountable and bring justice including proper exhumation of mass graves."
Farida Global which aims to give voice and support to survivors and their communities, was founded by Farida Khalaf, a Human Rights Activist and co-author of The Girls Who Beat ISIS, has been published and translated in more than 14 languages. Khalaf is one of more than 6500 Yazidi survivors of ISIS enslavement and genocide. She was born in the village of Kocho near Shingal.
She was a high school student when IS attacked her village, killing men and taking women and children hostages. Farida lost her father and elder brother. She was taken into captivity with her mother and other brothers. Her mother escaped 9 months later. Farida was held in captivity for four months, where she was subjected to unimaginable suffering including physical and mental abuse.