Rizgar Jabar has been worried about his house for nearly two decades because it has been built over public plot of land without any official permit. Once he heard that Baghdad has decided to register all those illegal housing units, he considers himself one of the happiest people in Tuz (Duz) Khurmatu.
"I am very happy because I spent about 27 million 400 thousand Iraqi dinars (IQD) (USD22,000) to buy the land and build my house."
Jabar lives in the neighborhood of Komari in Tuz Khurmatu district of Salahaddin province. This neighborhood and couple of others were built after 2003, the ousting of Saddam Hussein regime.
"Because it was illegal, it had not a big value. I am still afraid that they will charge us a lot of money for deed registration, which I cannot afford," he anxiously told KirkukNow.
On November 28, 2022, the Iraqi Council of Ministers decided to register all unlawful houses in Iraq except the Iraqi Kurdistan Region IKR under the Kurdistan Regional Government KRG.
The decision to register the residential units illegally built will not include lands, and each person is entitled to register one housing unit under his name, but the amount that will be taken from applicants in exchange for registration deed has not yet been determined.
According to the instructions, the applicant must be the actual beneficiary of the land, based on the data and documents that he submits to the municipalities, and it is not permissible to register more than one housing unit per an applicant.
According to Cabinet Resolution No. 320 of 2022 of the Iraqi council of ministers, the violator must submit "a request to the concerned municipality directorate within a period not exceeding 90 days from the date of issuance of this decision."
There are more than 8,500 excess houses in Tuz Khurmatu
Marri Rashid Bayati, director of the municipality of Tuz Khurmatu, told KirkukNow that there are more than 8,500 violation houses in the district, out of total 250,000 housing units in the district.
Most of the violations are located in the neighborhoods of Komari, Kurdistan, Sirwar and Brayati (Brotherhood), according to Bayati.
Komari is one of the largest Kurdish neighborhoods in Tuz Khurmatu.
"The people of the Komari neighborhood are poor, so they bought unregistered lands," Jabar said.
According to the government's decision, a special committee will estimate the value of the land as provided for in the procedures of the Sale and Lease of State Property Law No. 21 of 2013.
The multi-ethnic district of Tuz Khurmatu, located 70 kilometers south of Kirkuk and part of Salahaddin province, is the only disputed town of the province and one of the disputed territories between Erbil and Baghdad, home to 130,000 Turkmens, Kurds and Arabs.
The predominantly Sunni province of Salahaddin, about 135 kilometers north of the Iraqi capital, once home for Saddam Hussein, is under the control of Iraq's Shia-led paramilitary forces known as al-Hashid al-Shabi, the Popular Mobilization Forces PMF.
In late 2020, representatives of Kurds, Arabs and Turkmen residents of Tuz Khurmatu, visited Barham Salih, the Iraqi President, a Kurd, in Baghdad to request the provision of service projects such as roads, electricity, water, schools and healthcare. Despite the promises they obtained regarding the delivery of their demands to the government and their fulfillment, their efforts resulted in nothing.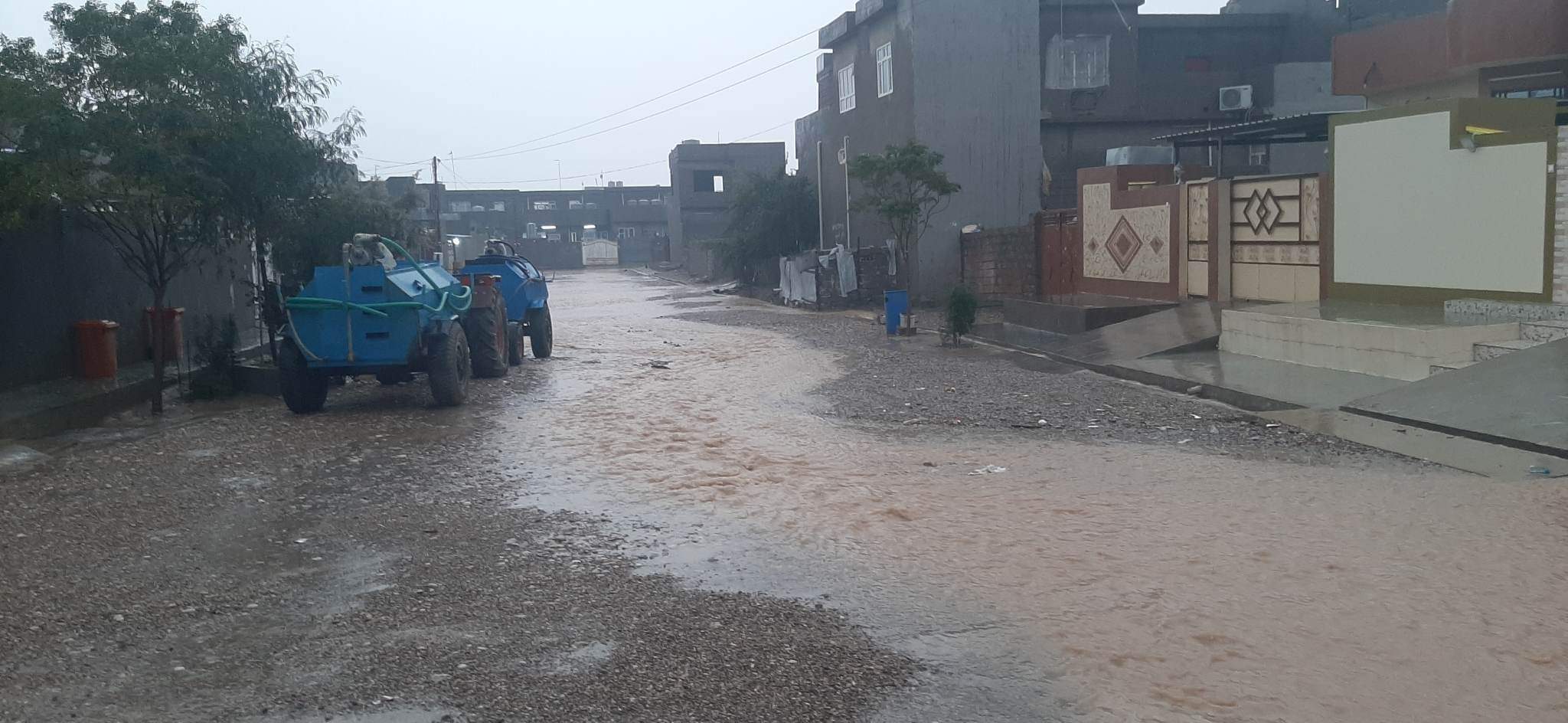 "We are no longer worried about losing money because our houses will be registered, which will also make us eligible for services such as sewerage, roads and water, which we have been deprived of for years," Adnan Hamid, a resident of Tuz Khurmatu told KirkukNow.
Hamid owns an illegal house since 2005, which is 200 square meters for which he spent tens of millions of dinars.
Some of the residents of different neighborhoods of Tuz Khurmatu in recent years carried out some service projects with their own money.
"When we asked for services, the municipality said you live in illegal houses and no projects or services will be provided to you," Hamid said.
We no longer worry about losing money because our houses will be registered
The director of the municipality of Tuz Khurmatu says that the other conditions for the registration of illegal houses are the land should not be located in a public park or garden, drainage area or on an oil pipeline.
"There is no discrimination between ethnic groups and communities in the process of registering excess houses. Those who meet the conditions will benefit," he affirmed.
Since the fall of Saddam Hussein's Baath regime in 2003, thousands of homes were built on state-owned lands in all governorates of Iraq, including the northern, oil-rich city of Kirkuk.
There are more than 60,000 houses and commercial buildings built illegally in Kirkuk which comes in third place after Baghdad with over 130,000 violations, followed by Basra in the south where 90,000 illegal units have been registered, according to official statistics previously obtained by KirkukNow from the Kirkuk District Council.