The leaves of the fig trees in Shingal fall, while the fruits wither before they ripen. The farmers who are most affected attribute the reasons for what is happening to dust storms and high temperatures, in addition to ignorance of how to take care of the trees.
Fig production in Iraq arrived in the local markets more than two weeks ago, and the Shingal district, west of Nineveh Province, is known as one of the regions in Iraq that is distinguished for producing the best yellowish sweet figs, but the decline in the volume of production has become a source of concern for farmers.
Dawood Omar Qulu, a resident of the Burkeh complex in the Sinuny sub-district of Shingal, owns an orchard in his village (Karsy) that has 300 fig trees. Qulo says that some of the trees have withered completely, and some of them are fruitless. Daoud did not have statistics on the number of trees that were exposed to drought but he said he expects production to decrease this year.
Last year, Dawood sold more than 10 tons of figs. In total, each tree produced 35 kilograms of figs. The price of one kilogram ranged between 5 to 15 thousand Iraqi dinars IQD ($10), according to Daoud, and this price varies according to the ripening date.
In general, the climate has changed in the region. Dust covers the leaves of fig trees, so some of them are exposed to drying out before ripening.
"Dust storms have negatively affected production... Perhaps the high temperatures this year are among the other reasons," Qulu says.
Shingal orchards produce figs that are mostly marketed in Mosul and Dohuk. "The Shingal fig has a special taste, its color is sweeter compared to figs produced in other regions, and this is what made it more popular."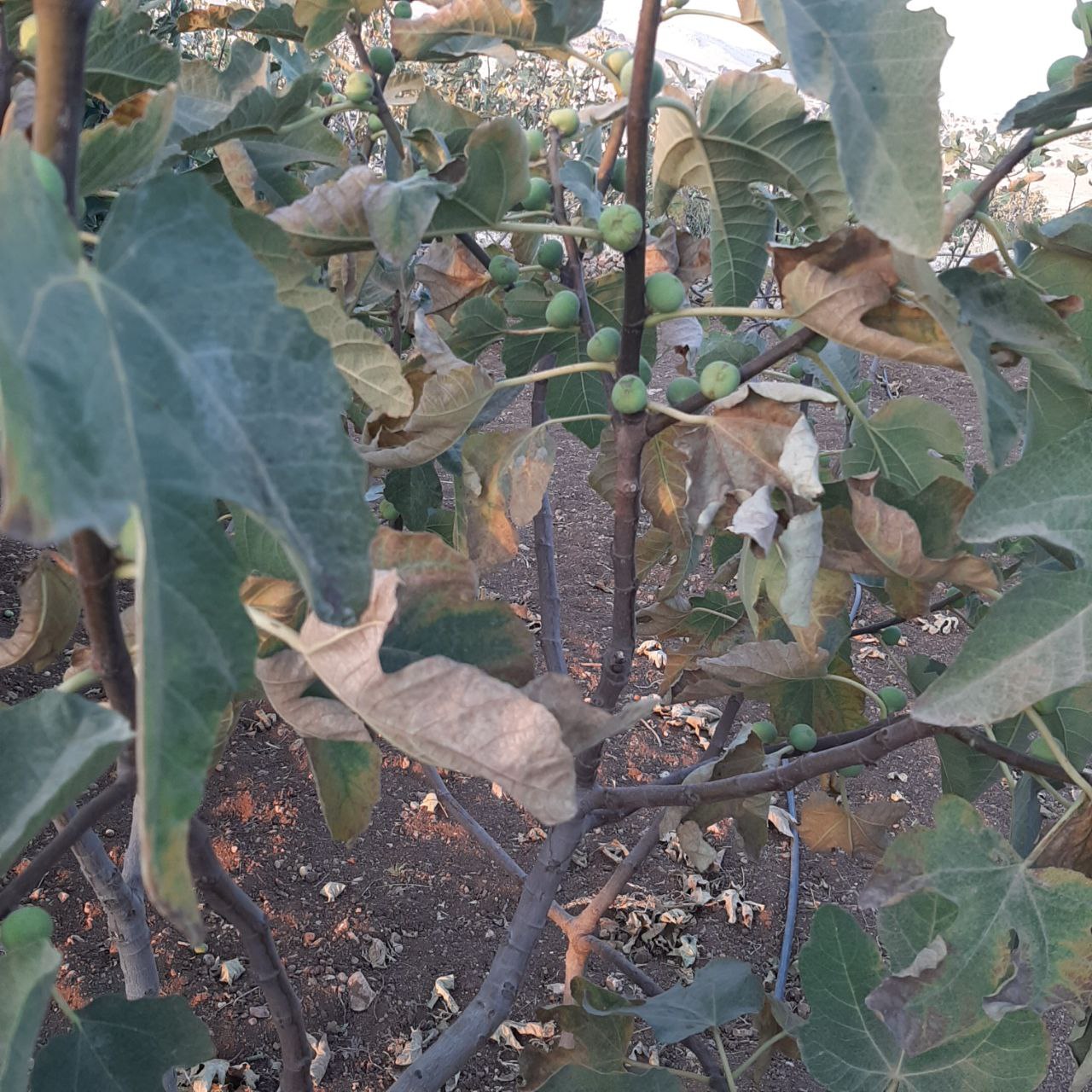 On August 8, the United Nations World Meteorological Organization named July 2023 the warmest month in the past 120,000 years.
In Iraq, specifically in the Khanaqin district of Diyala Province, temperatures hit 52 Celsius, while it reached 49 degrees in Shingal.
Whatever it is, we cannot give up our orchards
"Whatever it is, we cannot give up our orchards, because they are our only source of income. We must think about preserving them," Qulu said.
According to the statistics of each of the Agriculture Division in Shingal and Sinuny, there are 50,000 fig trees in Shingal district, most of which are 40,000 located within the boundaries of Sinuni district, but these statistics do not include all orchards, because agriculture officials say that there is a large number that has not been registered yet.
Shingal is home to more than 40,000 hectares of agricultural land and most of that area relies on rainwater, while the amount of rainfall in Iraq has decreased significantly for the last two years as water scarcity has become a challenge for several countries due to climate change.
According to the statistics of the Sinjar Agriculture Department, the area of wheat and barley cultivated land in 2023 reached 36,000 hectares.
Khairy Qassem Khodaida and two of his brothers own an orchard containing 1000 fig trees in Sinuny district, the production of about 400 of which has dried up for the same reasons Qulu mentioned.
Khodaida says that he sold 25 million IQD worth of figs last year, and he expects his revenues to decline this year to 15 million IQD.
Across the year, figs ripen at the end of July, and production continues until the end of October.
"The Agriculture Division in the sub-district is aware of our situation, but I don't think they have the authority to help us," Khodaida added.
Farmers must be advised on how to deal with climate change in order to preserve their production
Talal Saeed, master's degree and expert in the field of agriculture, advises farmers not to spray fig trees with water after dust storms, "because this leads to wilting of leaves and atrophy of fruits, and sometimes trees."
"(Instead) fig trees must be sprayed with some special drugs to remove the effect of dust," Saeed, resident of Shingal added.
Talal expressed his readiness to guide and educate farmers in this regard if he gets the necessary support. "Farmers' awareness (campaigns) is missing in this region, so production declines and trees dry up," he said.
"Short waters and high temperatures affected all crops. Farmers must be advised on how to deal with climate change in order to preserve their production."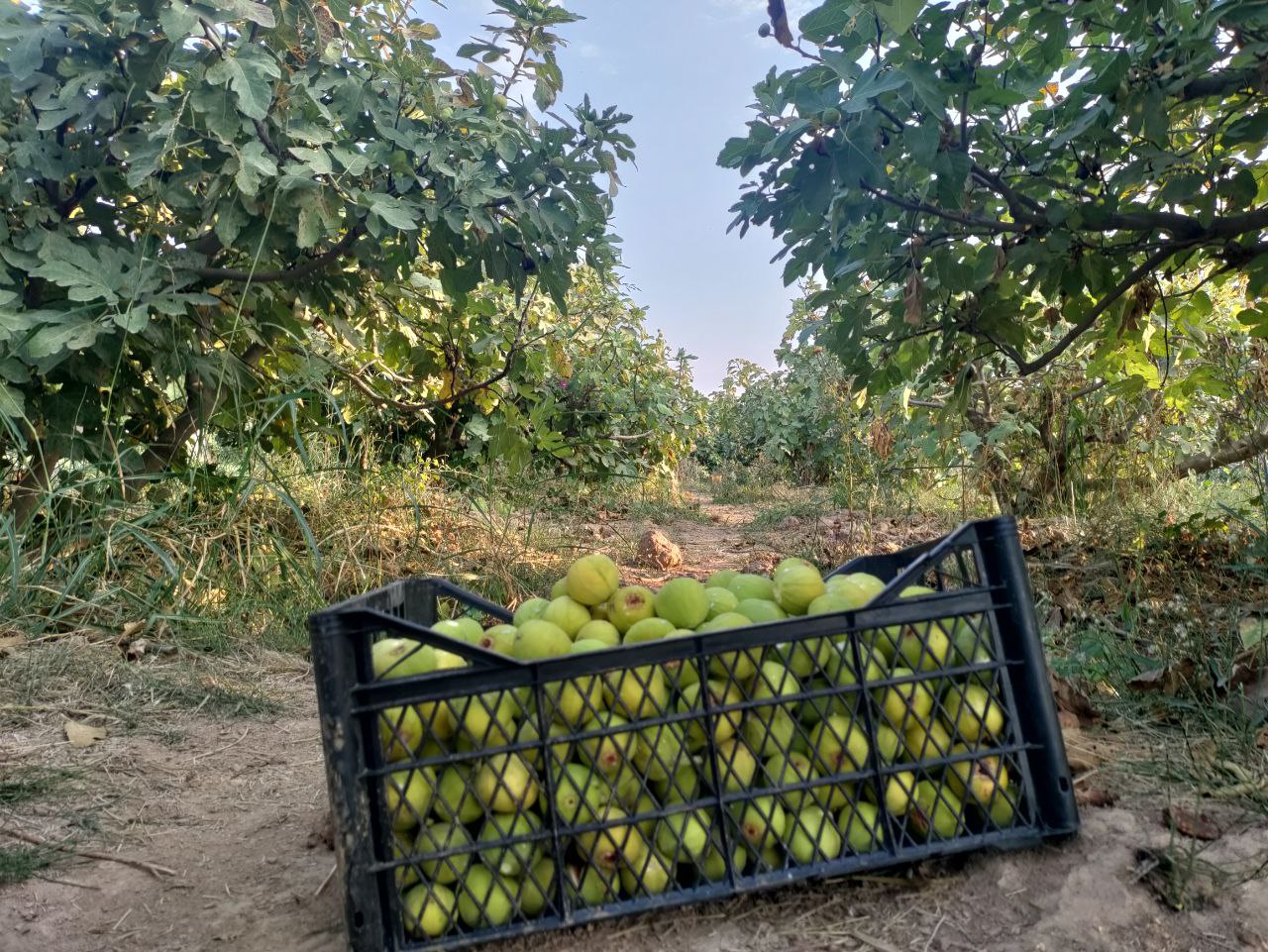 Shingal district is one of the disputed areas between the Iraqi federal government and the Kurdistan Regional Government KRG. It is located within Nineveh Governorate and is inhabited by a majority of Yazidis (Ezidis).
On August 3, 2014, ISIS took control of the district and thousands of civilians were killed, kidnapped and displaced before it was restored on November 13, 2015.
According to unofficial statistics of the Agriculture Division in Shingal, about 4,000 fig trees have been exposed to drought and turned futile.
Muhsin Ali, head of the follow-up department in the Shingal Agriculture Division, told KirkukNow, "This statistic is inaccurate, because we have not conducted a field survey, but the truth is that fig trees and their production were subjected to a severe drought."
While some of the farmers hope to get compensation from the government, Ali says, "Until now, no compensation has been paid for the damage caused to grain crops during the past year."
Barakat Issa, head of the Agriculture Division in Sinuni, said, "The high temperatures and dust storms affected many other crops, including grapes, acorns, vegetables, tomatoes, cucumbers, and watermelons."
"Farmers neglected their orchards, and another part of them cannot take care of them as required due to the security situation, as their areas are bombed from time to time," he added.
Throughout Iraq, Shingal is famous, in addition to figs, for the production of grapes, honey, tobacco, wheat, barley and other crops.
"We are thinking of minimizing the damage that farmers are exposed to, but we need financial support," Issa affirmed.
Edited by: Shorish Khalid