Things were going well for the family of Fatima Muhammad (50 years old), consisting of seven members in their village (Yekeh Jala) in the Kifri district, Sulaymaniyah Northern Province, before they lost a third of their livestock within a few months.
"After 2021, the pastures sharply decreased. The drought made us buy chicken litter for a large sum and give it as feed for our livestock," Fatima says.
The price of a six to seven tones truck loaded with chicken litter is 1,300,000 Iraqi dinars IQD ($1,000), according to Fatima.
"The livestock were fed daily on poultry litter without problems, but within a few months, 50 heads of livestock out of a total of 150 died."
Fatima, who raises livestock with her children because her husband is elderly, in order to make their living. "We brought the veterinarian and attributed the cause to poultry litter and said that we were not supposed to feed it to the livestock."
Fatima's family was forced to sell the remaining 100 heads of livestock and left the village in the same year. They currently reside in the Rizgari sub-district of Kalar district adjacent to Kifri, after livestock raising and agriculture represented the family's only source of income.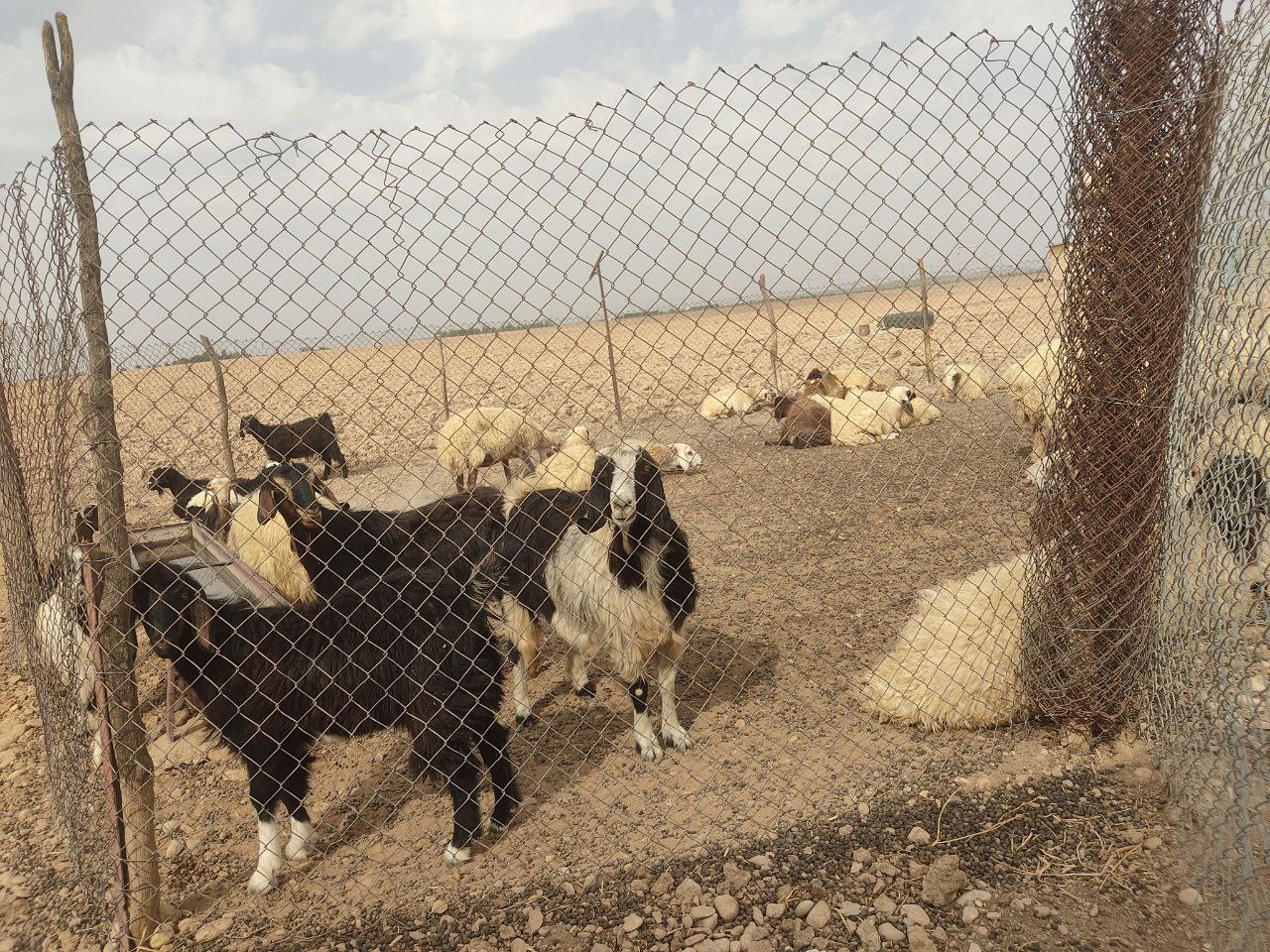 Some livestock farmers are forced to provide poultry litter to their livestock as alternative fodder as a result of the repercussions of climate change, which leads to spoilage of their meat and the death of some of them.
Giving poultry litter to livestock is permitted according to conditions and limits, but most livestock breeders do not observe these conditions and do not heed the warnings of veterinarians in this regard.
The use of chicken manure as livestock fodder has become common in the Garmian region over the past few years, as pastures have diminished due to lack of rain, which also affected other areas, including Kirkuk.
The price of one ton of wheat or barley is for 900,000 IQD which means a six to seven tones truck costs over six million IQD, four times double than poultry manure. Another type of fodder which is a mixture of grass costs 680,000IQD, total cost of a 7-ton truck equals almost 5 million IQD, a big burden for owenrs of livestock.
Fatima is not the only family suffered losses due to not knowing how to use poultry litter as livestock fodder, obliged to disregard veterinary instructions to feed their livestock and make their living.
Ali Karim (48 years old) and his family of eight people went through situations similar to those faced by Fatima's. Four years ago, Karim bought 150 heads of livestock on loan, but they faced the problem of the lack of pastures in the years 2021 and 2022.
"Our livestock were hungry due to the lack of pastures. Like other residents of the region, we relied on poultry waste. We bought five trucks loaded with litter at a price of 1,400,000 per truck."
He paid a big amount to save some but the results were shocking.
"On the first day we provided litter to the livestock and nothing happened, but in the following days 27 heads of cattle died. We suffered great losses. We tried medicines but they did not help anything. The veterinarian said they were poisoned by poultry litter."
On the first day we provided litter to the livestock and nothing happened, but in the following days 27 heads of cattle died
In general, some livestock breeders do not have enough land to produce fodder, and this has forced 80% of them to rely on chicken litter, according to statistics from the Garmian Livestock Department.
"I did not have the money to buy regular fodder and I did not have suitable land to turn it into pastures, so buying poultry litter was considered the least expensive," Karim bitterly says.
In the Garmian region - an independent administration within the borders of Sulaymaniyah Governorate - there are 143 poultry fields, all of which sell chicken litter to livestock breeders.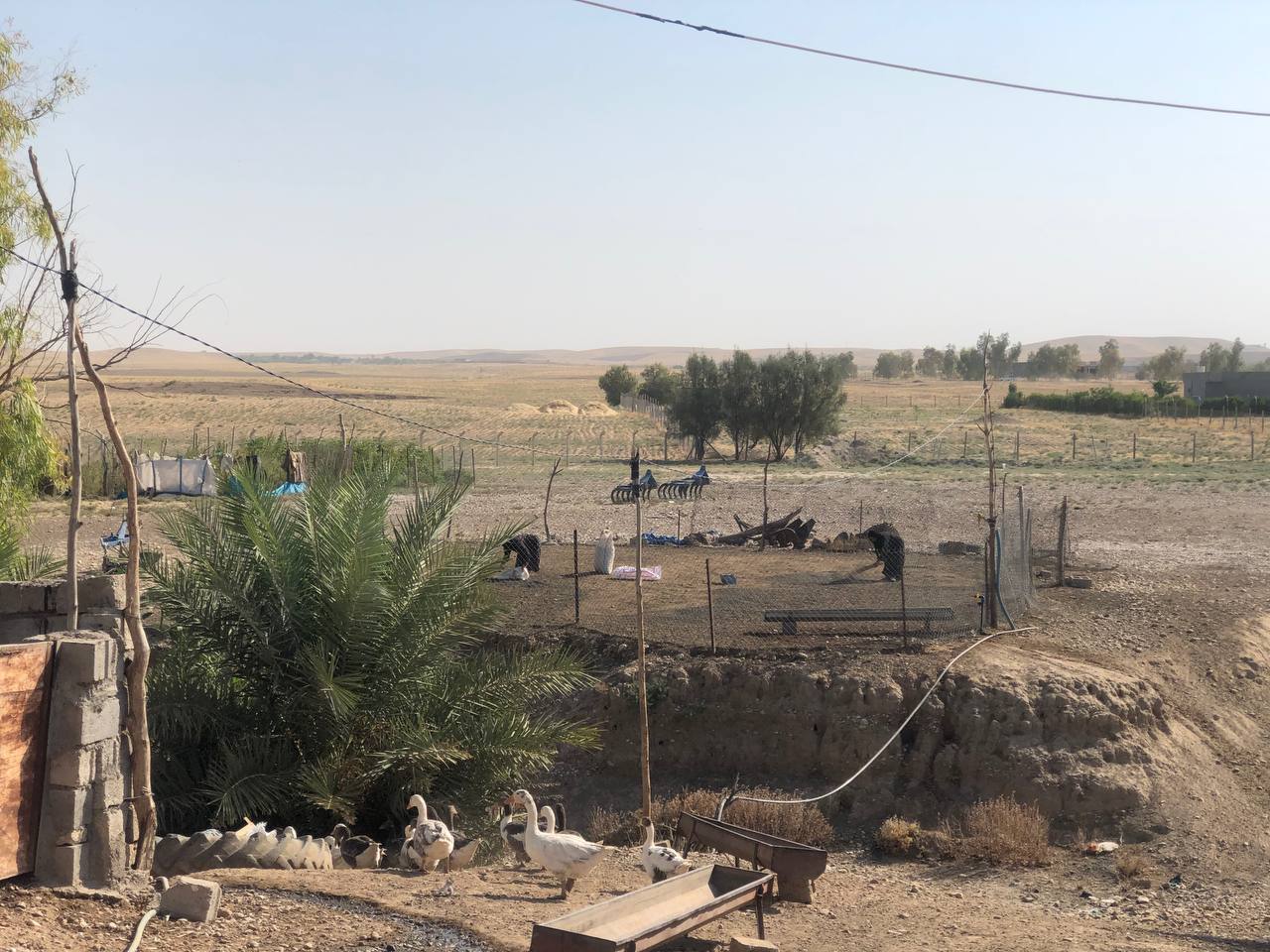 The local authorities said they have warned poultry farms to burn the litter but they argued selling to to owners of livestock in order to compensate part of their costs and reduce their losses.
Bakhtiar Ahmed, director of livestock in Garmian, pointed out that their instructions stress the need for poultry fields to burn litter, but they violate these instructions without being held accountable by the relevant authorities.
"The main reason for relying on poultry litter is drought and the lack of pastures... Poultry fields continue to sell litter up today."
The director of livestock in Garmian says that during their recent efforts to convince poultry farm owners of the necessity of getting rid of poultry litter, they argued that they suffered losses and want to compensate it by selling the litter.
there is no recycling plant in the region
According to the instructions of the Department of Livestock in Garmian, litter must be recycled before serving it as livestock feed, but there is no recycling plant in the region.
From a scientific standpoint, it is permissible to provide poultry litter to livestock, but at a rate not exceeding 20%, meaning that the remaining 80 percent should be other miscellaneous feed, according to veterinarian Othman Jamal.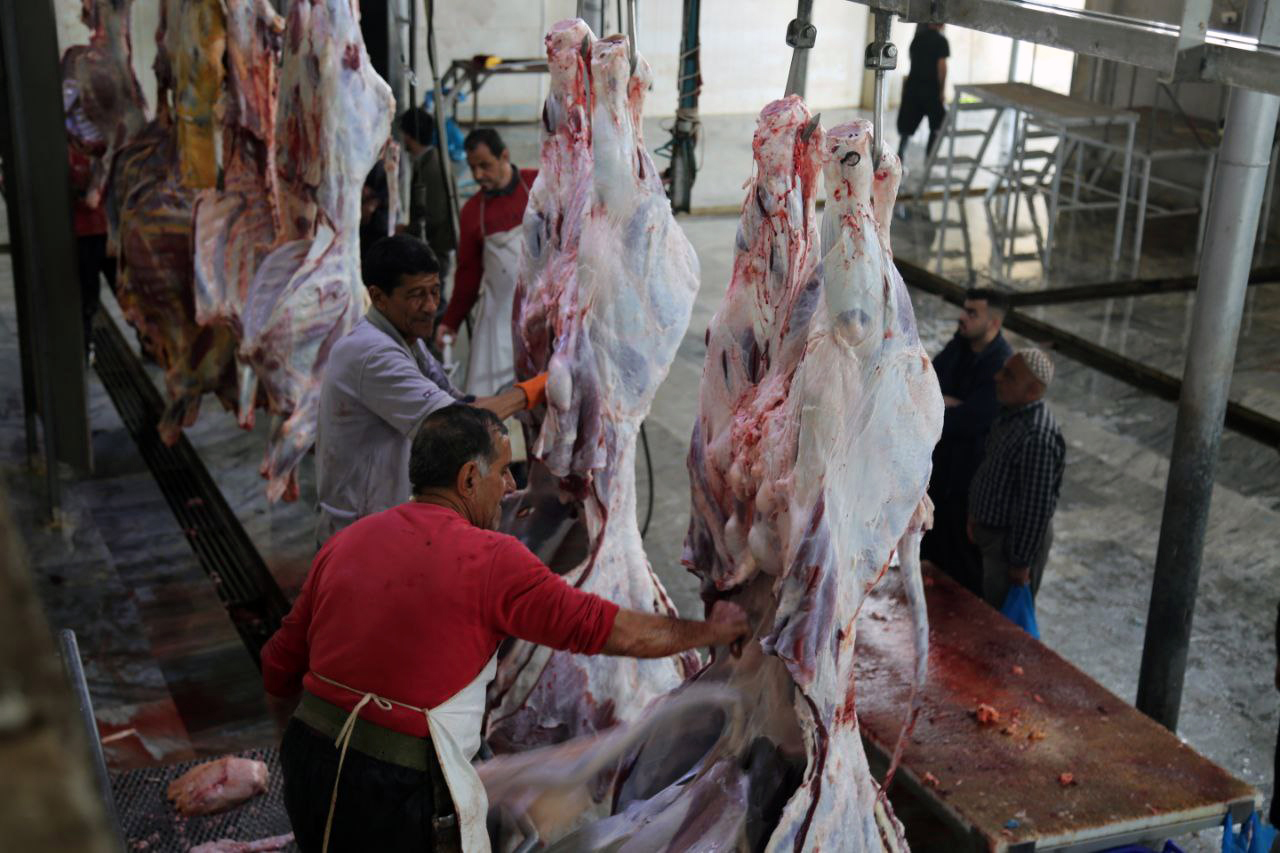 "There are no litter sorting factories in the (Iraqi) Kurdistan Region (IKR). They are presented to livestock without recycling them, and this harms livestock and their products," Othman told (KirkukNow).
"There is a percentage of mold in some litter, which is a deadly poison that does not go away even after the meat is cooked 100 percent, and it leads to many diseases."
Othman stressed that "other effects include the smell of the meat, which becomes unpleasant, and its taste also changes, in addition to the fact that it takes a longer time to cook it."
"In general, we can say that the livestock that are fed litter can transmit viruses and bacteria to humans, and the drugs and hormones that is provided to poultry and also affects humans through these litters."
The color of meat is an important way to know whether it is edible or not
Regarding how to identify meat suitable for human consumption, Jalal says, "The color of meat is an important way to know whether it is edible or not. If its color is deep and dark red, this means that it is not fit for consumption. However, if its color is pink or light red, then it is healthy and has been fed with good fodder."
Othman Jamal, who has been working in the field of veterinary medicine for several years, advises livestock farmers that in order to produce meat fit for consumption and keep their livestock free from disease. 100 kilograms of barley and hay must be added to 20 kilograms of poultry litter before offering it to the livestock.
"Currently, I buy chicken litter and mix hay and barley with it before serving it to the livestock. This is better and does not lead to their death," Ali Karim says.
jAMALalso stressed the need to expose the fodder to sunlight for four days before mixing it to get rid of harmful viruses and bacteria.
After the death of 50 heads of her livestock, Fatima Muhammad slaughtered a sheep to eat its meat. She says, "While cooking the meat, it gave off a very bad odor, and its taste was not good. The meat smelled like litter."