Mam Arkan's family all are busy with mud plastering their house to hide all the holes with the help of their neighbors, before the heavy autumn rains.
This maintenance process by Mam Arkan's family, is called "Duswaqa" in Kurdish, a must every autumn and rainy season in the villages of Daquq district (south of Kirkuk) in order to prevent drips and rainwater from entering their mud houses.
"Mud plastering protects our mud houses. If we don't do that, it will be like sitting outside instead of inside the house during the rain," said Arakan Saeed, knowns as Mam Arkan.
"With the first light shower of autumn, we immediately start mud-plastering because they say the rain is to warn the lazy to do the plastering," he added.
Mud plastering mixture is a thick, rough-free mud. Red sand is collected and cleaned from stone particles, then mixed with water and fine hay, left for 24 hours until it becomes a fine mud without roughness.
The mud is then used to cover the roofs of the houses like a thin concrete roof.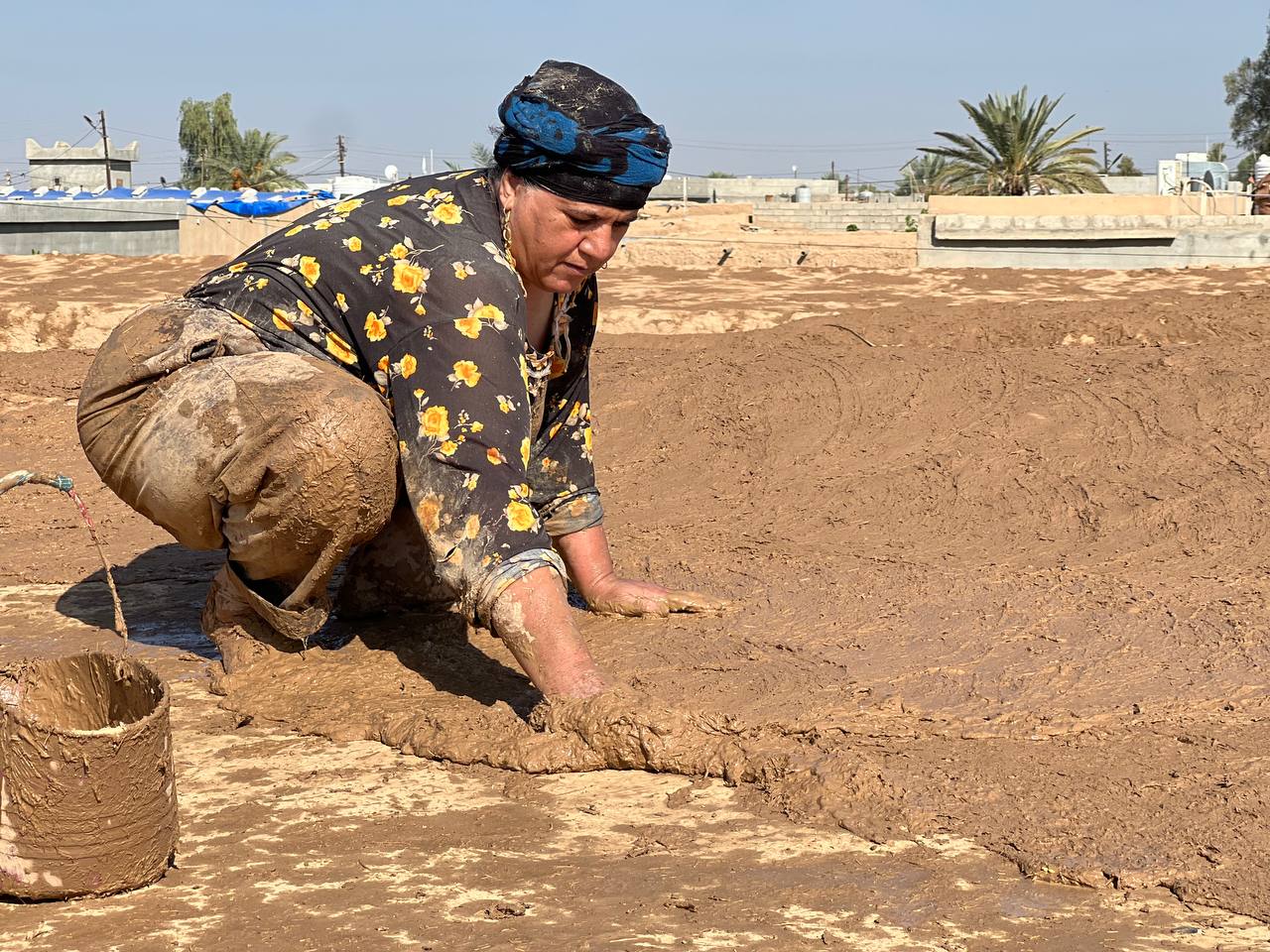 Iman's mother, who is busy cleaning her house with her husband and children, says that special foods are prepared on this day, such as Tirkhena soup with animal oil produced by the villagers themselves."
"People used all to work together at the same day and even make big parties," she recalls.
Daquq is one of the fertile districts of Kirkuk famous for its production of maize, fig and home to over 3,000 fish ponds.
The people of Daquq villages, some of whom are Kakais, are engaged in agriculture and livestock breeding.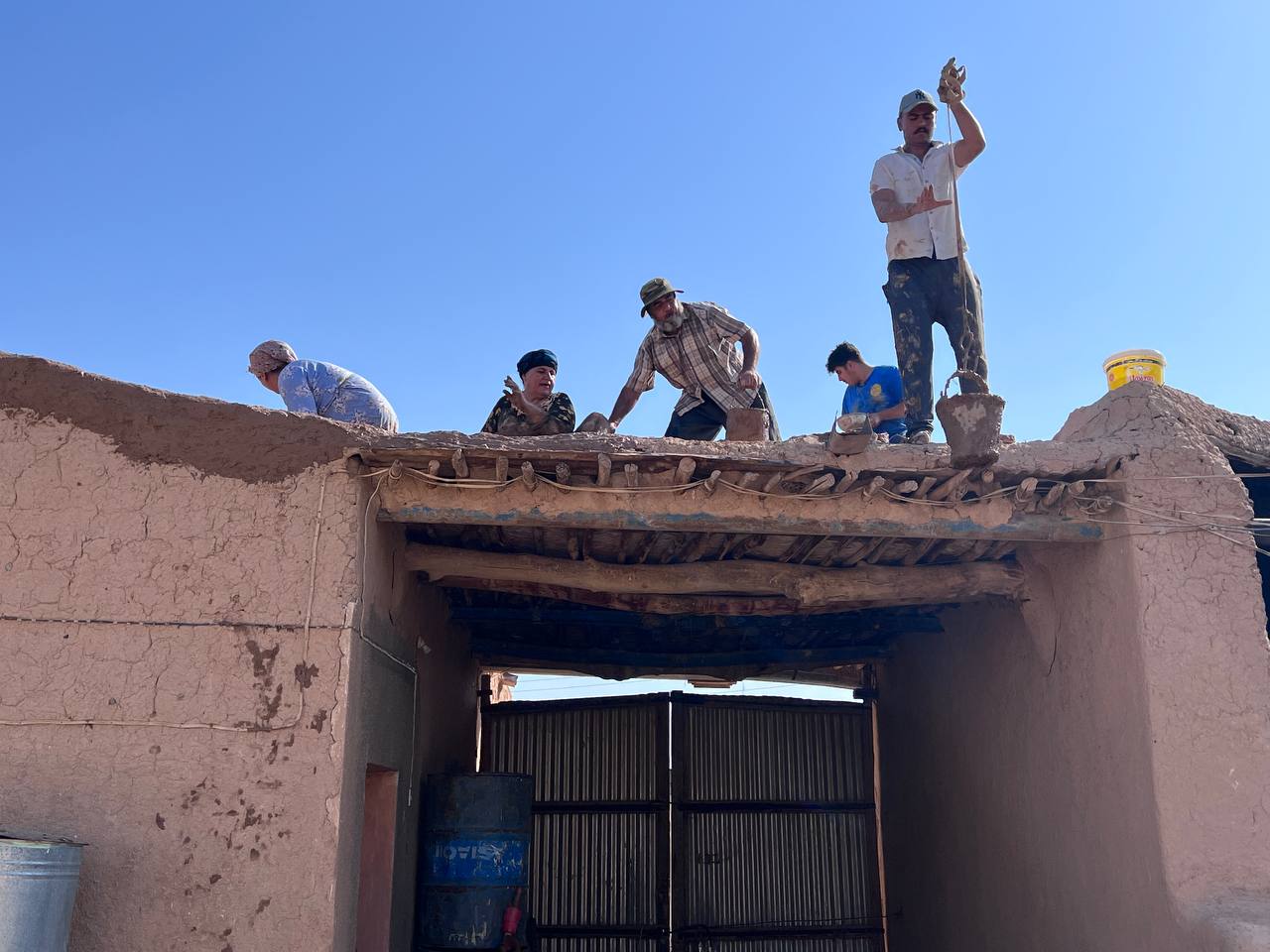 Naji Fares, from Zanqar village, is concerned that the traditions in the village are fading, especially for the clay plastering, because some of the village houses have now been turned into concrete blocks.
"No more mud houses like before though it is more cosy for all seasons," Fares believes.
Village houses used to be built with mud bricks or stone walls, then the whole wall was covered with mud instead of cement, while the inner past of the roof was made of wood.
Daquq district, 44 km south of the city of Kirkuk, is home to over 50,000 Kurds, Turkmens and Arabs.
The northern oil-rich city of Kirkuk, located 238 kilometers north of Baghdad, is an ethnically mixed province for 1.7 million Kurds, Sunni and Shiite Arabs, and Turkmen. It has long been at the center of disputed territories between Baghdad and Erbil.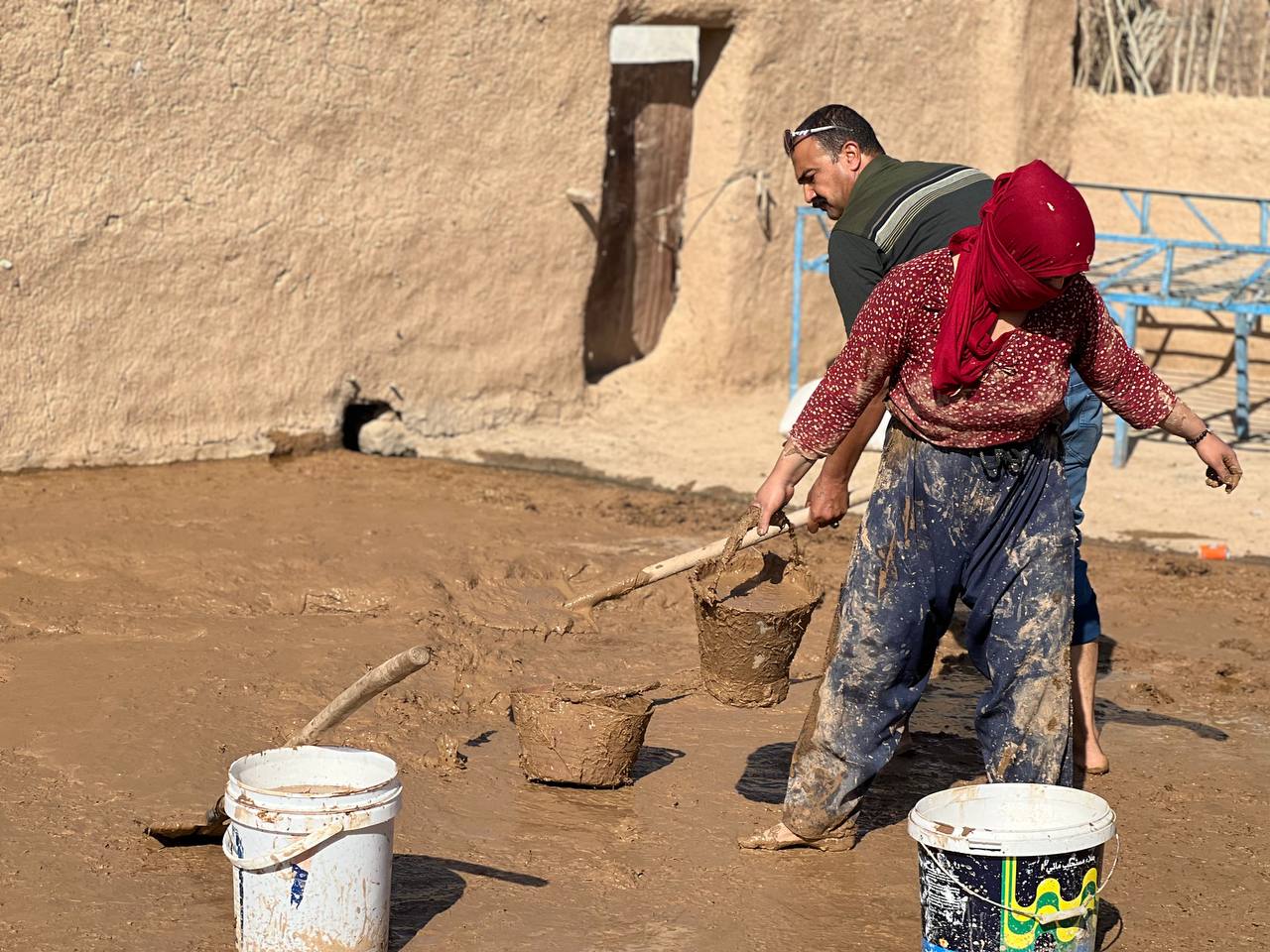 According to the Iraqi constitution, which was approved by a majority of Iraqi voters in early 2005, the fate of the disputed territories must be decided after three stages of normalization, census and referendum, according to Article 140, up to end of 2007.
The disputed territories is a constitutional term used to refer to the political and administrative situation in Kirkuk province and the areas that have been changed in terms of administrative and demographic conditions due to the policies of the Iraqi government from 1968 up to 2003.
Up to the present, only part of the first has been implemented, which led to tensions over administrative and security posts, disputes over ownership of lands and farms and several other issues leaving the area in poor conditions in terms of public services and security.