Sherihan Rasho is still in shock from what she had seen after Islamic State (IS) militants stormed her hometown Shingal (Sinjar) in the summer of 2014. Her mother was shot dead by the militant group before her eyes.
Still haunted by the fear and pain she went through as a sex slave, she is counting the days, hoping that one day she could see her missing brother again. Sherihan was freed from IS captivity earlier this month. She told her relatives about her mother's bravery and how she killed an IS fighter and wounded another before she was brutally murdered by the militants. "My mother was hiding a gun in her dress. As the IS fighters approached us, she took out the gun, killed one of them and wounded another. She was shot 27 times and was martyred", Sharihan told (KirkukNow).
The incident occurred on August 3, 2014, the day IS arrived in Shingal. In a matter of hours Sharihan, her mother and her brother were captured abd rounded up along with a large number of Ezidis in Shingal's Sinune sub-district.
Sharihan had seven sisters and two brothers. The IS fighters swept into Shingal without prior notice. Her father had a small car; therefore he couldn't carry his entire big family to safety.
"After my mother was killed, we were first taken to Khanasur in Shingal where we were held for four days. Later they transferred us to Syria. There, we were put in a school for a month. It was a dirty place and the food was very scarce".
The end of that month was the beginning of Shrihan Rashu's pain and suffering. The women were separated from the young girls, some of those women who were married were taken back to Tala'far in Ninewa, while the rest were sold as sex slaves.
"We were sold in exchange for money, cars, houses, furniture and presents", she said.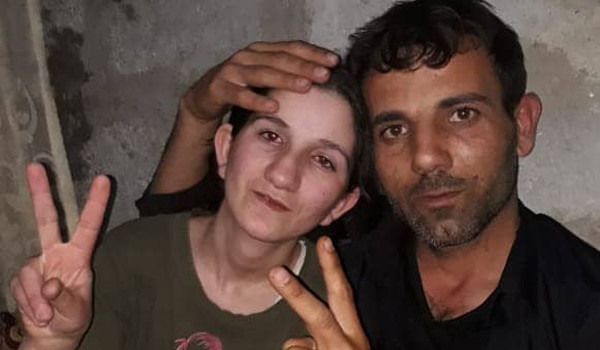 An estimated 6,417 Ezidis were held captive by the Islamic State group, half of them were women.
Ezidi women and girls were taken to slave markets in Mosul and Syria. They were subjected to sexual violence and cruel treatment by the IS militants they had to serve.
Sharihan's pale face depicts the four horrible years she spent in IS captivity. According to her, she was sold as a sex slave as many as 20 times.
"In Ba'aj, Ninewa I was sold to two militants named Abu ziab al-Kurdi and Sa'ad Talal. A week later they sold me to a man in Mosul called Abu Ahmed Jazrawi who treated me very cruelly. After 3 months I was sold to Abu Ibrahim al-Iraqi who sold me two days later to Abu Nasir al-Shami."
Sherihan's ordeal got worse when she was held captive by al-Shami. "I became pregnant and suffered severe bleeding when I tried to abort the baby", she said.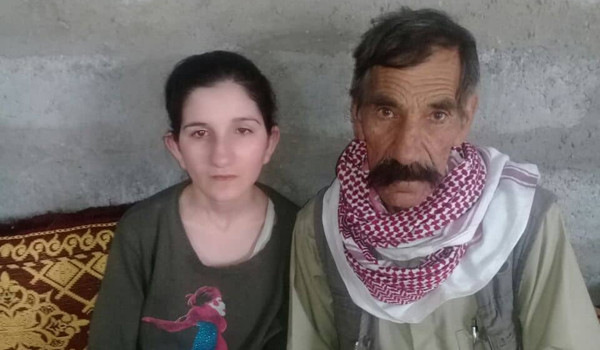 The fate of more than 3 thousand Ezidis abducted by the Islamic State group is still unknown despite that the Iraqi government declared final victory over ISIS in Iraq, and in Syria the terrorist group is fading.
Hussein Qaidi, head of the office, speaking to (KirkukNow) said, "We have set up a new plan for 2019. We adapt our plans according to the time and the place, and it certainly differs from its predecessors because IS militants' strongholds have changed".
Since the start of this year dozens of Ezidis have been freed from IS captivity in Syria, including women and girls from Shingal, 120 km west of Mosul, ccording to Qaidi.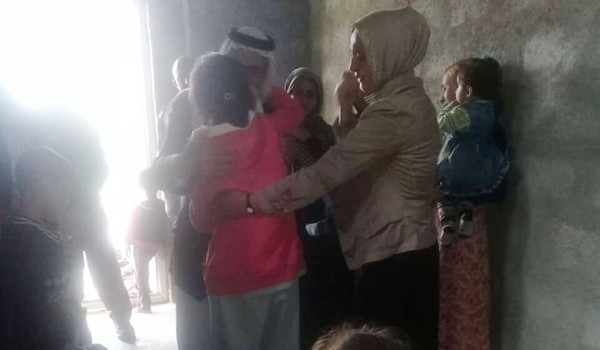 Only in February, 12 Ezidis (5 women and 7 children) who were freed by the Syrian Democratic Forces (SDF) were brought back from Syria and were reunited with their relatives.
Sharihan escaped captivity after her family and relatives paid US$ 13,000 to her captors in Syria.
She currently lives in in an uncompleted house in Duhok's Ba'adre sub-district. "I am tired of this life. All I want is to hear good news about my missing brother."