Sinjar got involved in political, governmental, and military rivalries before overcoming the aftermath of the Islamic State group. People of the district are left behind to face the consequences of power struggles between different actors.
In Sinjar, whose geographical size does not reach three thousand km square, the federal and regional governments compete to establish their rule: three local administrations want to administer the district, and five different security forces are present.
These multiple administrations and security forces have existed since the liberation of the district in 2015 and have had direct consequences on the people.
"I wanted to take four sheeps from Sinjar to Tal Afar to sell them there. I was stopped at a Popular Mobilization Forces (PMF) checkpoints, and they charged me 25 thousand Iraqi Dinar without showing any receipt," Mcho Afdo said.
Afdo has lost at the hand of ISIS and lives in displacement. It was not the first time to be stopped at an informal custom checkpoint. He has been charged and inspected many times.
KirkukNow based on investigations learned that there there are at least five security forces in Sinjar, which are PMF, Sinjar Protection Units (YBS), Domestic Police, Iraqi Security Forces (ISF), and Yazidkhan Peshmerga.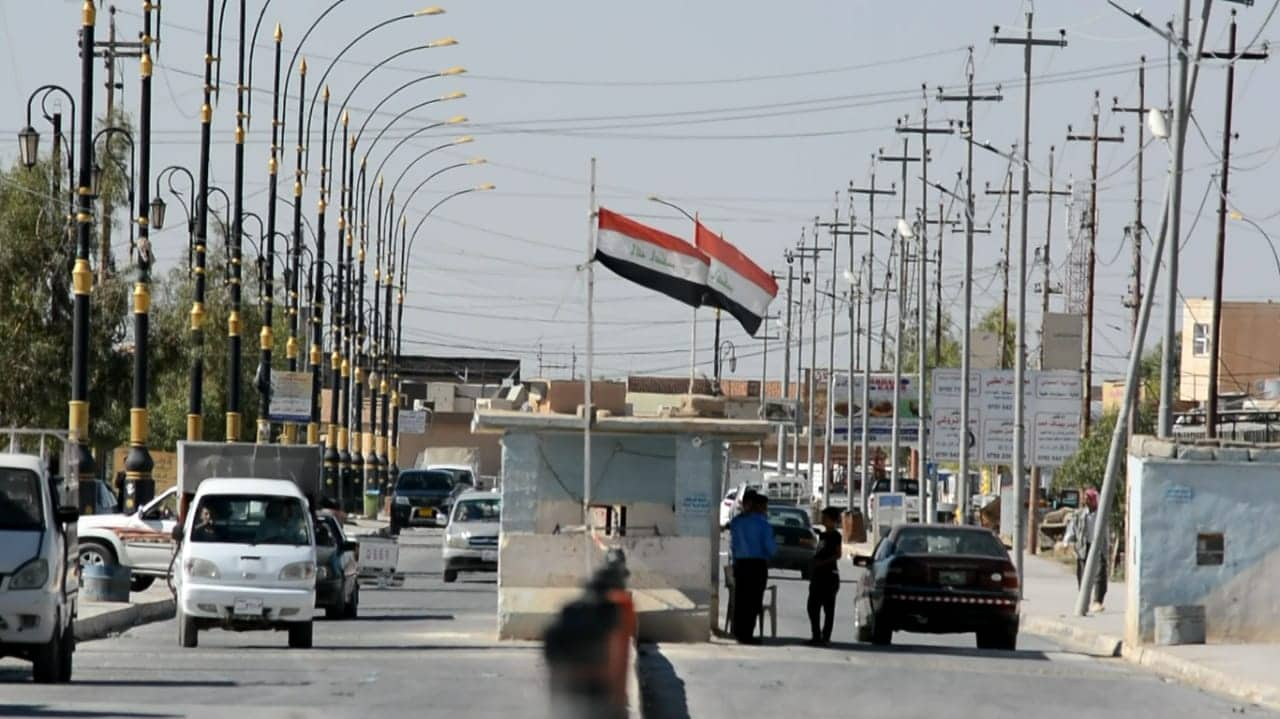 Khal Ali, commander of PMF 8 unit in Sinjar, said, "most of our checkpoints are run in cooperation with police and ISF, and their presence is based on necessities and the forces are not a lot."
"Before at some places and checkpoints, money was received from people, ordinary people have done it, not formal forces, but we prevented that," Ali said.
Still, thousands of people from Sinjar are displaced and live outside of Sinjar and in the Kurdistan Region, according to statistics published by the Kurdistan Regional Government (KRG).
"The security forces create tens of problems to people, so I have not yet thought of coming back to Sinjar," said Kazem Bakr, who has lived in displacement for five years.
I have not yet thought of coming back to Sinjar
Bakr was also charged at the checkpoints. When he went back to his hometown, "he paid 10 thousand for each sheep and good."
Sinjar district, located 120 km western Mosul, is under the administration of Nineveh province, but it is a disputed area between the KRG and the federal government.
The future status of the district is vague. The KRG has shown its will to turn the district into a province, some other actors want to make the district an independent region, and the other wants to keep Sinjar under federal jurisdiction but with more power.
A delegation of high Sinjar authorities and figures delivered a series of request to Najim Al Jabouri, Nineveh governor, early last month and demanded that the district should become a decentralized province that is under the administration of the central government in order to be free of KRG and Federal government's rivalries.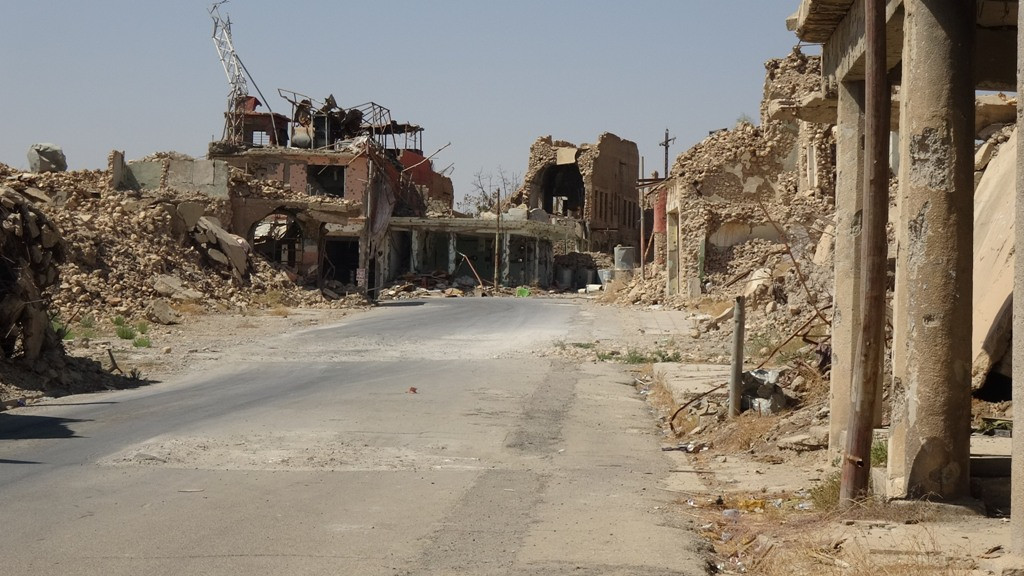 Fahad Hamd, the commissioner of Sinar, stated, "our letters are not recognized in any directorate of Nineveh province, it has caused Sinjar to become the victim between Erbil and Baghdad, one sells us, the other buys us."
Sinjar Commissioner is Mahma Khalil, a Kurdistan Democratic Party (KDP) member. He has moved to the Kurdistan Region since October 16, 2017, when the Kurdish forces withdrew from the disputed areas. Besides that, another administration has been formed in Sinjar, whose commissioner is Fahad Hamd. They are based in Sinjar with a temporary council. 
Mahma Khali  office is based in Duhok province, and earlier told KirkukNow, "we have the formal stamp of Sinjar administration, normally Nineveh province's directorates deal with us"
We have the formal stamp of Sinjar administration
Another administration, called the Self-administration council, consists of Kurdistan Workers Party's (PKK) affiliated parties that also have power in the district.
Within this self-administration, people of the Grezizi subdistrict elected their commissioner.
The council recently issued a statement in which it showed its rejection of the return of Mahma Khalil's administration to the district.
"We are facing many problems, for the issuance of any document, we have to go to many directorates in Nineveh and Duhok," Barakat Khairi, a resident of Sinjar, gave this an example to show how they have to deal different institutions.
According to Sinjar administration, more half the district directorates have not returned to the district, some of them do not return due to security reasons.
One of the district's main problems is the education sector as most of the teachers and the employees have not moved back to Sinjar, and in the academic year of 2019-2020, hundreds of volunteer lecturers have been teaching.
The different security forces in Sinjar have disputes that have led to the eruption of clashes.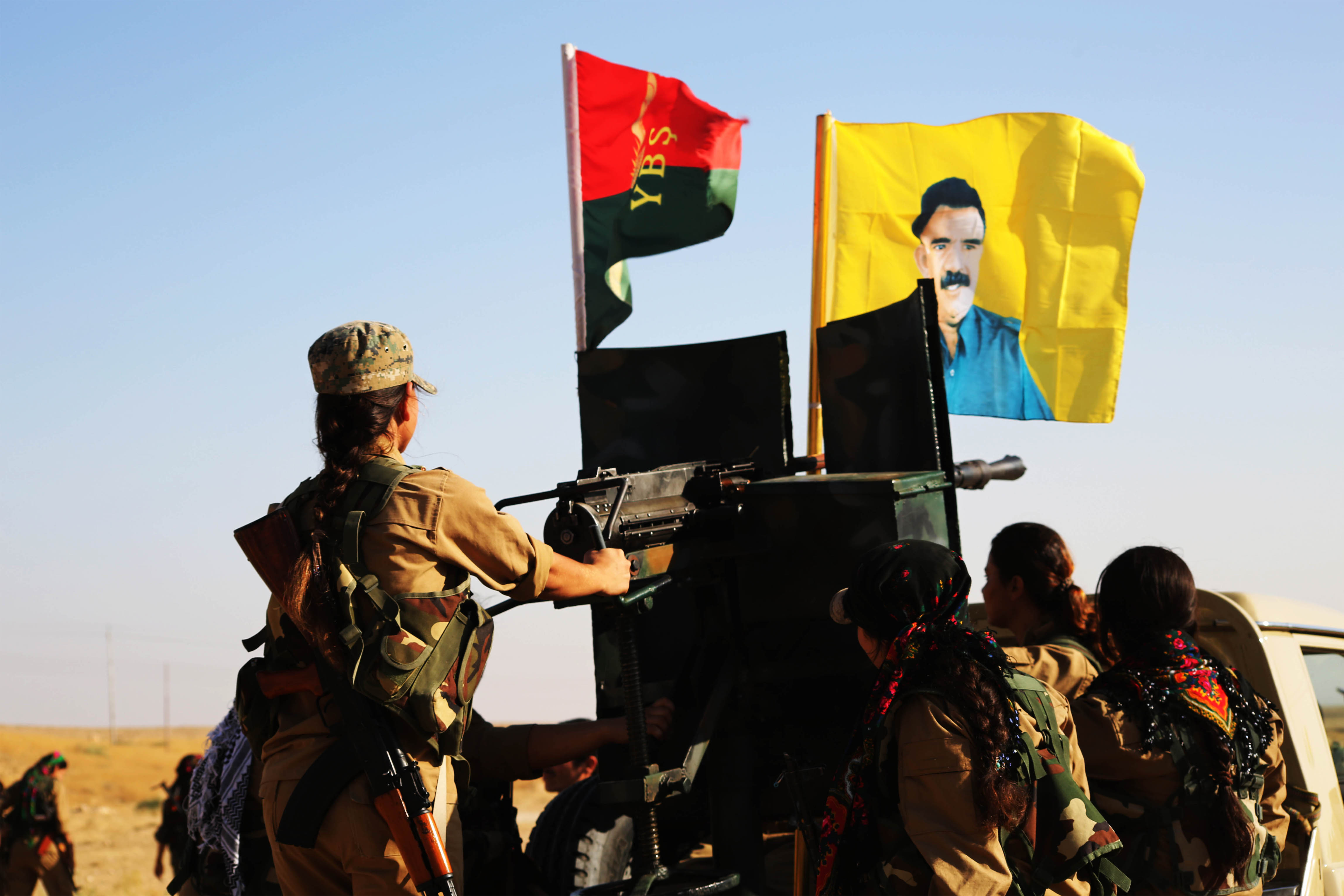 Haval Qurtai, head of the YBS unit in Khanasor plain, claimed, "we do not disturb people, and have not heard that people are charged at the checkpoints even though people had concerns and disagreements with the ISF."
The YBS unit, Qurtai says, only has two checkpoints and does not make people's mobility difficult, it is solely aimed at securing the region.
Sinjar, a predominant Yazidi district, fell under the control fo ISIS in august 2014. Thousands of Yazidis were killed and abducted. The liberation of the town in 2015 devastated its infrastructure.
Salim Saed, head of media office of humanitarian affairs board, said, "after the events of October 16, 2017, approximately three thousand Yazidi have been displaced to Duhok again due to security instability in the district."
Three thousand Yazidi have been displaced to Duhok again
The board oversees all the camps in the Duhok province.
He stated that they had discussed the problems that face IDPs and the people of Sinjar, especially at the checkpoints. However, their efforts to solve the issues have not succeeded.
On October 16, 2017, the KRG security forces, including the Peshmerga withdrew from Sinjar when KRG and Central government relations reached a deadlock due to the Kurdistan Independence referendum.
Idris Zozani, head of cultural affairs and media at KDP branch in Sinjar, stated, "at some checkpoints, people are charged, and they are not allowed to transport goods with them."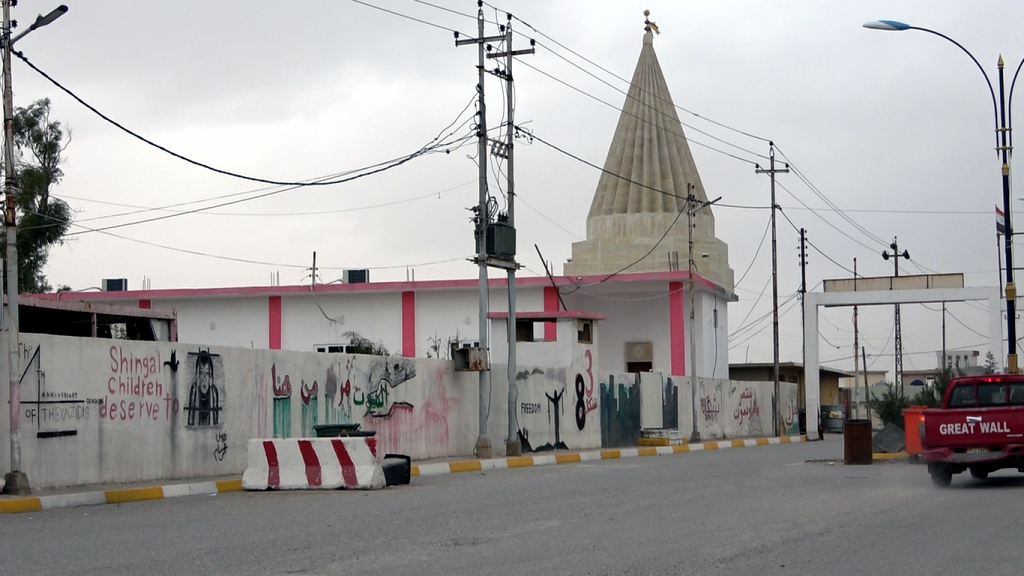 Nineveh administration has been informed about it, and they are investigating to put an end to charging people at the checkpoints, according to Zozani.
In Sinjar, besides Yazidis, there are also Sunni Arabs who had disputes with the Yazidis when the Yazidis disagreed with the return of the Arab, claiming that they "helped ISIS."
Sinjar district Asaysh forces stated that the district is stable and refused that people are charged at the checkpoints.
Khalid Qassem, head of Asaysh in Sinjar,  stated, "the checkpoints are only to secure the region and protect those people who use the road."
He explained that numerous checkpoints are set at Sinjar road and Snuny subdistricts. PMF and YBS jointly operate at some of them. The other checkpoints are run separately by each force. However, "they do not make barriers at all to those IDPs who want to return."
Political competitions to seize power have left adverse effects on many sectors in the region, including ethnic affairs. Last year, the Yazidis were divided into three groups when they elected the Yazidi spiritual leader.
Sinjar district is still devastated, and most of its population is displaced that composes 30 percent of 787 thousand IDPs who live in the Kurdistan Region, according to KRG statistics. In Sinjar, people wait for reconstructions and services while the political parties are in fierce competitions to administer the district.