An Ezidi sun rises again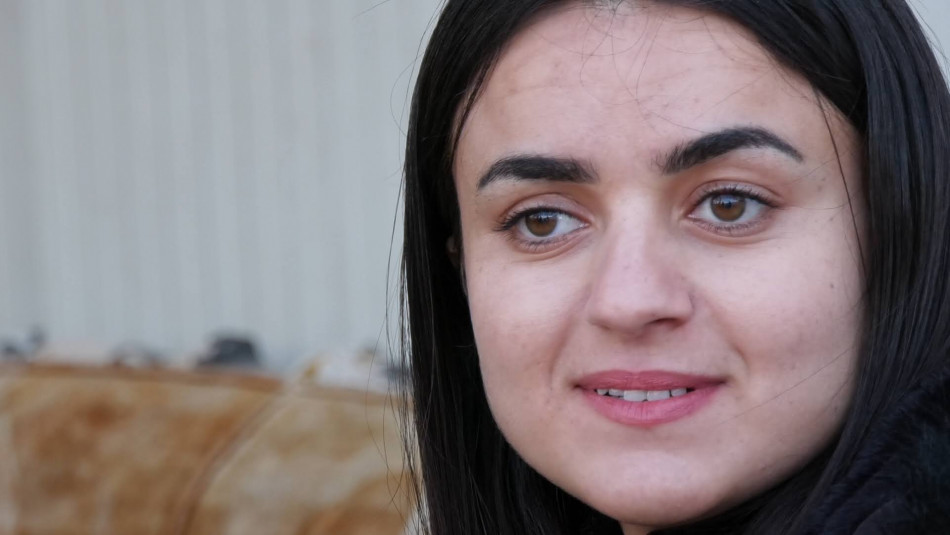 A careful and strong girl is proudly standing in front of a tent in a camp in Sheikhan district, Nineveh province. She confidently waits for the punishment of the person who raped her when she was 15 years old.
That girl is Ashwaq Haji Hamid. She is now 21 years. She does not want the criminal to get away from the crime he committed against her, enslaving her at the age of 15. Ashwaq rises from the ashes of the Islamic State group as a powerful woman. She came back to Iraq from Germany to put the criminal on trial.
The subject is not taking revenge. Ashwaq wants help so that all the IS members, who are in the Iraqi prisons, who raped Iraqi women, whose hands are red with the blood of people, are tried.
Ashwaq in Abu Humam's Hell
She is a displaced Ezidi girl; when the IS fighters raided Khanasor subdistrict on August 3, 2014, in Sinjar, where Ashwaq used to live, she and thousands of other women and girls were abducted.
Before the abduction, Ashwaq worked at a salon and helped her father build a new house with her brothers. At the same time, Ashwaq thought of becoming a nurse in the future.
"At that age, my dreams were big, they were all nice, and I developed and smiled with them. What I never imagined was the hell that Abu Humam created for me," Ashwaq said.
Abu Humam's real name is Mohammed Rashid. He is 36 years old and is from Bagdad. He joined IS with its emergence in Iraq.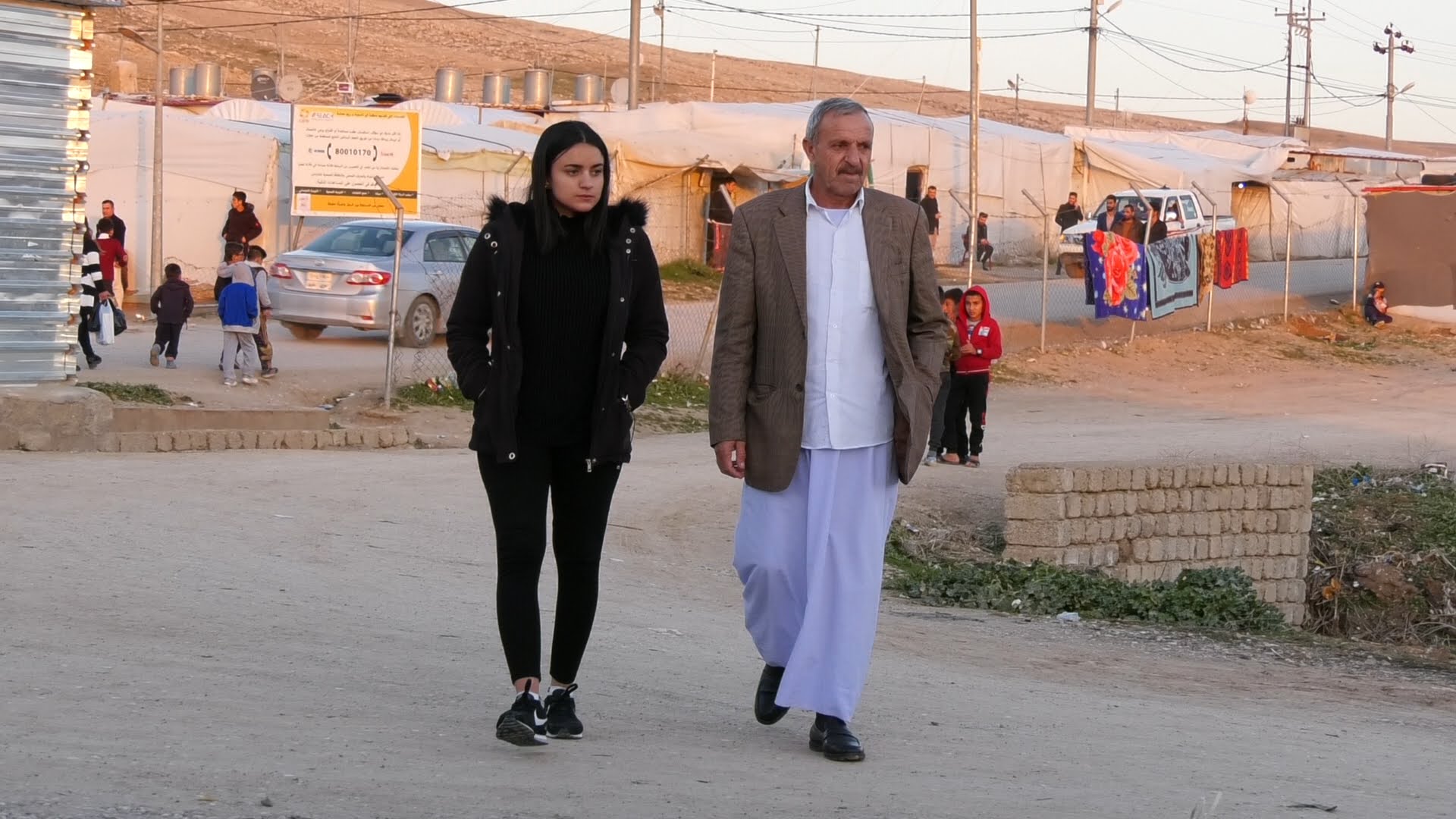 After 15 days of Ashwaq's abduction, Abu Humam started teaching Ashwaq and other Ezidi women Islamic principles in Baa'j, 159 km southwestern Mosul. Besides teaching them Islamic principles, he taught them how to pray.
"One day, Abu Humam told me: you should marry me, this is the decision of the caliphate, I will make you marry me," Ashwaq said, "I cried a lot, I tried a lot with him and told him how come you sexually assault me at this age, I am not even 18, but it was not helpful, he assaulted me."
I told him how come you sexually assault me at this age, I am not even 18
For two months and a half, she spent a fearful and misery life. She was sexually assaulted, tortured, treated as a slave.
"Until then, I did not know what fear was, what hunger was, what violence and crime were, but during that two months and a half I spent with Abu Humam, I experienced all of them," stated Ashwaq.
Ashwaq had to move with Abu Humam between Mosul, Tal Afar, Baa'j, and later Syria.
Ashwaq Thinks of Escaping
Abu Humam used to whisper to the ears of Ashwaq, saying that If she goes back to Sinjar, her family will kill him as if he knew that she was thinking of escaping.
Ashwaq always thought of escaping in that specific period when she was with Abu Humam. To achieve her goal, she decides to put a sleeping pill into the food to make Abu Humam sleep.
"In order to make him leave me and do not sexually assault me, I always said that I am sick and have a lot of pain. He let me go to the hospital."
Going to the hospital provides Ashwaq with the idea of sleeping pills.
"At the hospital, I used to say I cannot sleep until they gave me sleeping pills," she said.
I used to say I cannot sleep until they gave me sleeping pills
That risk was successful. In November 2004, Ashwaq put sleeping pills into the food she cooked to Abu Humam and his friends. At midnight, she looked them inside the house and escaped with several other Ezidi women.
Initially, the idea was proposed to Ashwa by her brother when he and Ashwaq had phoned and planned the escape.
At the time of the call, Ashwaq was based in Rambus village, southern Sinjar, and western Mosul. Ashwaq and her friends had to walk 40 km to reach Sinjar Mountain.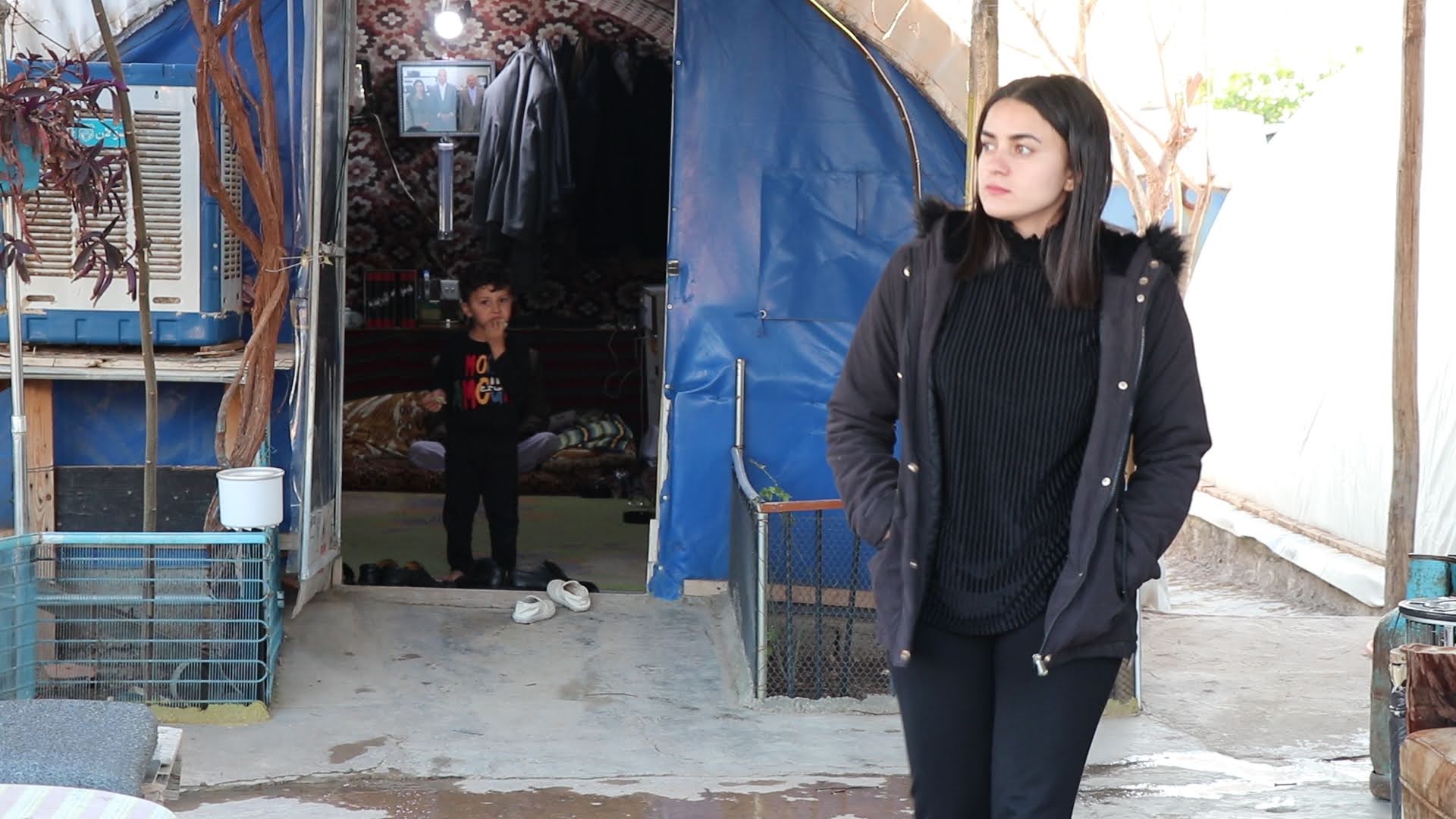 "We went through a fearful road, we were thirsty and hungry, each walk we had was a death from fear of being captured, but we were thirsty for freedom," Ashwaq said
At three pm of the next day, after 12 hours of walking, she hugged her parents and brothers.
When they escaped, there were thousands of displaced Ezidis, including Ashwq's family in Sinjar Mountain.
IS group abducted more than six thousand Ezidis in 2014, most of whom were children and women. Three thousand have been rescued, and the rest remain unknown.
Approximately, 80 Ezidi mass graves have ben found. The graves contain Ezidis killed by ISIS.
Ashwaq stated that 39 people of her family members remain unknown.
She leaves Iraq
Abduction, violence, and sexual assault put Ezidi IS survivors, including Ashwaq, into a deep psychological problem.
As a result, when Germany opened its doors in 2015 for Ezidis, in particular those who were experiencing psychological illness, Ashwaq migrated to Germany.
She stayed in Germany and received psychological treatments until Iraqi intelligence contacted her father and informed him about arresting someone.
"We want to talk to Ashwaq," Iraqi Intelligence told Ashwaq's father.
The intelligence said, "we will show you a picture of an IS member, we want to know if you recognize him."
We will show you a picture of an IS member, we want to know if you recognize him
That person was Abu Humam, who was arrested in 2019. Ashwqas recognizes him and promises to return to Iraq if she helped to punish him.
After her return, Abu Humam trial started.
Ashwaq and her father visited Baghdad, and the judge showed them the five arrestees and asked Ashwaq which one is he? Ashwaq points her hand at Abu Humam and spits at him. In front of the judge, she tells him, "I was as old as a daughter of you, why did you do that to me and darkened my life?"
While Abu Humam destroyed Ashwaq's initial dream, her dream of bringing him to justice came true.
The Iraqi Criminal Court yesterday, March 2, 2020, decided to sentence Abu Humam to death with the charge of sexually assaulting Ashqwa when she was only 15 years old.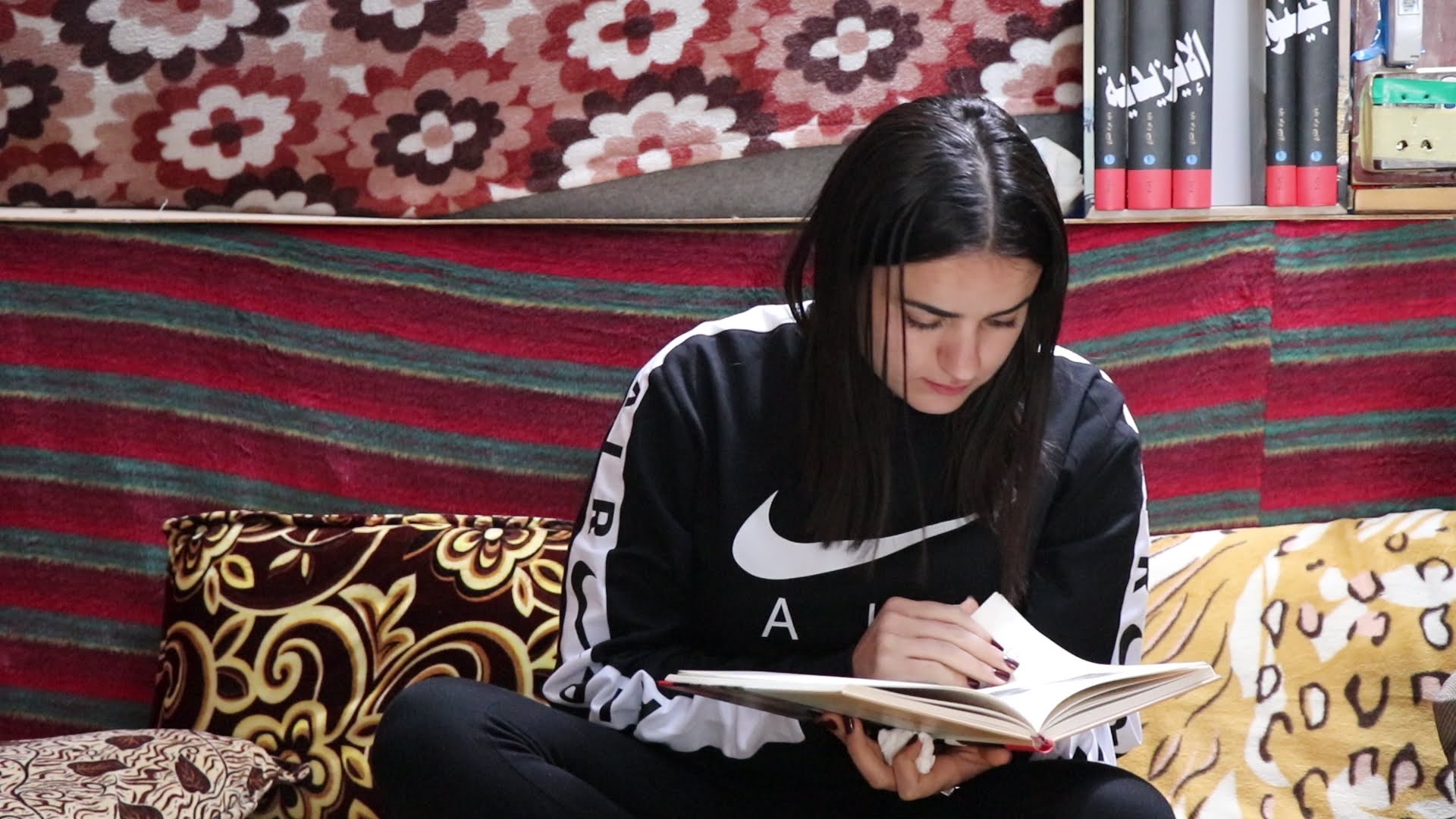 Ashwqa, who now lives with her parents in Esyan camp in Sheikhan, has set three goals for herself. Her goals are punishing those people who sexually assaulted her under the name of religion, helping those Ezidi women and girls who faced the same assault, and besides these two goals, she wants to learn the fourth language.
"I am delighted that my mother, my father, my sisters, my brothers, and I are together now, but the loss of 39 members of my family and the crime committed against the Ezidis irritate me."
She goes to an English course twice a week. She knows Kurdish, Arabic, and German and tries to learn the fourth one.She is also glad that the people of the camp respect her and says, "I am proud that I could put the person, who disturbed my life, on trial. From now on, I live my life and want to develop strongly"
I live my life and want to develop strongly
"The attempts I made is not merely for me; rather it is a work to take back the rights of Ezidi women and girls," she said, "it seems that there is s significant number of IS members like Abu Humam in the prisons. We should think to bring them all to the courts." 
Karwan Baadri