In 2017, the German Wadi organization launched a No to Violence campaign in the Kurdistan Region's Garmyan area with the aim of ending violence in schools and promoting communication skills among teachers, students as well as parents.
The campaign is getting larger in scale with more schools joining from other Kurdistan Region cities.
Since the start of this year, eight schools decided to join the campaign and declare themselves as free of violence schools, to be an example for other schools to create non- violent environment.
The newly-joined schools are located in Erbil, Duhok, Ranya and Garmyan.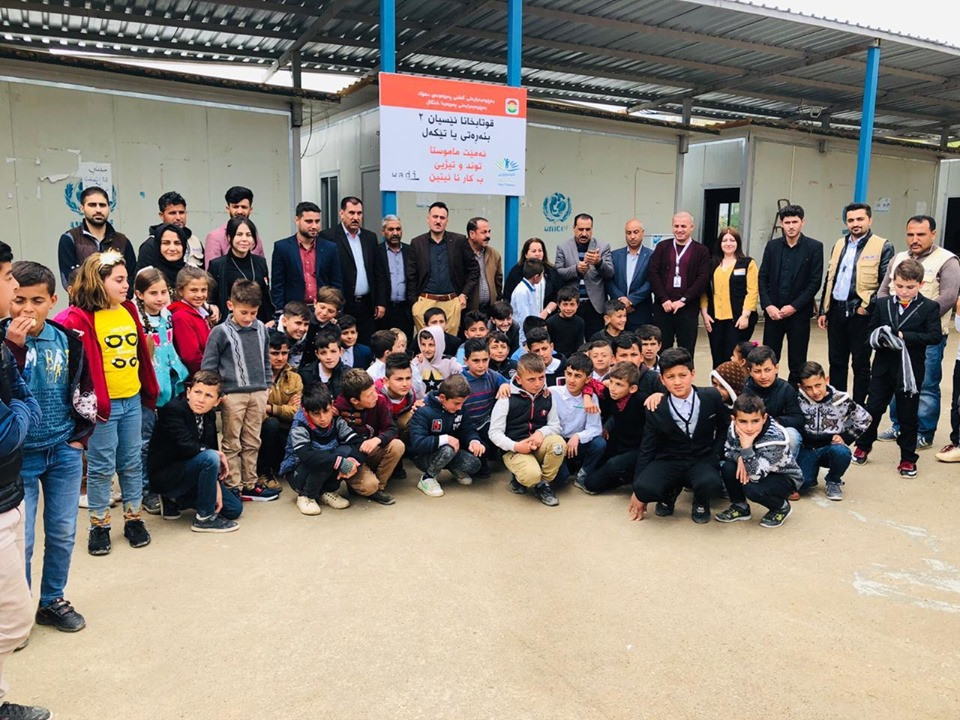 These schools were visited regularly by Wadi teams for four months as issues of violence and how to work with non-violent concepts were discussed with teachers, students and even in parent-teacher meetings to ensure the students learn in the best peaceful environment as possible.
Protecting the environment and establishing best relations between teachers and students were focused on with the aim of engaging teachers in helping students in case of domestic violence.
Raising students' awareness about their rights and how to deal with domestic violence cases was another aspect of the campaign.
"I know beating is banned by law, but a friend of mine is beaten all the time by her mother; How could a mother beat her children?" said a female student in one of the schools in Erbil.
Due to the lack of social counselors in some schools, Wadi teams have been working together with the teachers on how to help students in case of social problems and domestic violence cases.
The schools which recently joined Wadi's No to Violence campaign include:
Qulasutaw primary school-Garmyan
Sham primary school-Garmyan
Mustafa Sha'ban primary school-Erbil
Hawlery New primary school-Erbil
Hasser kindergarten- Ranya
Chwarqurna high school-Ranya
Essyan 2 primary school-Essyan Camp, Duhok
Khane 2 primary school-Khane Camp-Duhok