"Here was the bedroom, and this was our guest room; this my child's bicycle which he rode only for a few days", said Zaynal Mihrab, a man in his fifties as he examined the ruins of his house in Talafar, which was demolished during the war against the Islamic State (IS) group.
Overwhelmed by grief, Zaynal said, "I worked as a cab driver for man years so that I can build a humble house for my family. We built it with our bare hands to reduce the costs."
Barely able to hold back his tears as he spoke to KirkukNow, he said, "I spent all my life so that I build this house; how can I start again? Neither the government nor any organization has offered to help us."
Zaynal's house is located in the Kifah neighborhood north of the town.
"Four months after we fled Talafar, one of my neighbors called and said my house along with 95 others in the same neighborhood have been blown up", he recalls.
Haydar Abul-Amir, another resident of Talafar, who fled after IS swept through the area in June 2014, says IS destroyed his house and orchard which included 150 olive trees.
Two of his family were killed and another was seriously injured when a mortar shell fell on his house the night IS overran their town. "When will the government compensate us so that we can rebuild our homes?", he asked angrily.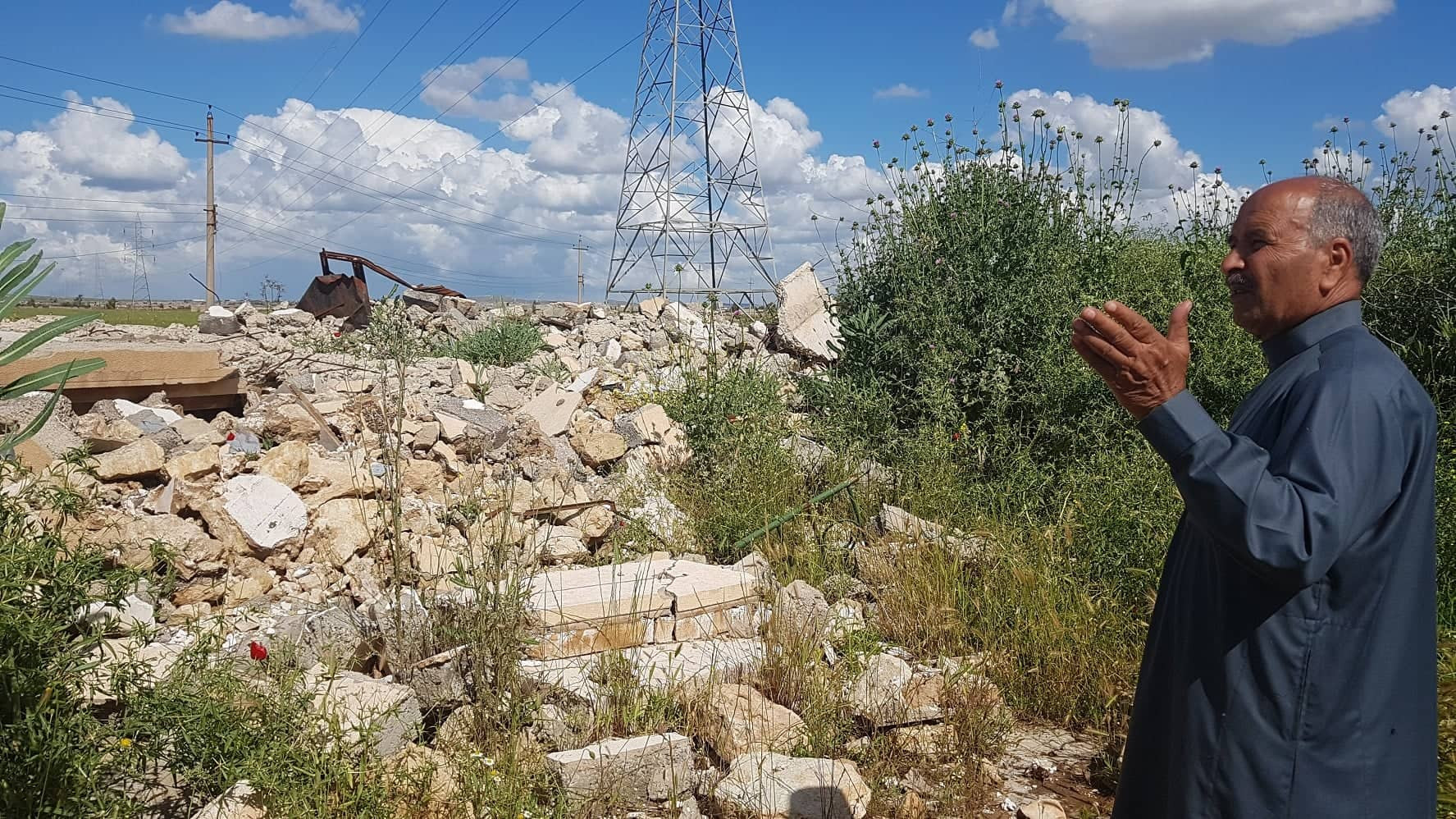 The head of Talafar municipality Muhsin Husseein Zayn al-Abidin indicates that Talafar, Iraq's largest district, includes 23 neighborhoods and 30 thousand residential units. "When IS overran the district, it worked to completely destroy the infrastructure. The group destroyed thousands of houses, schools, shops and government offices", he told KirkukNow.
According to Zayn al-Abidin, the group turned the town into a closed zone, putting concrete barriers around and planted thousands of bombs and booby-traps which contributed to increasing the size of the damage inflicted."
He estimates the size of the damage at 35%, indicating that the group caused partial damage over 5,000 houses, while 600 more houses were leveled to the ground.
"The parliament declared Talafar a disaster area; therefore it should have allocated funds to rehabilitate the town. Although some displaced families have already returned, many others are reluctant to return waiting for the provision of essential services", he added.
Talafar, Ninewa's biggest district is located 63 km west of Mosul. The town was controlled by IS militants in 2014; as a result the majority of its population which was estimated to be 225,000 were forced to flee an sought refuge in mid and southern Iraqi provinces as well as in neighboring Turkey.
Approximately 45% of Talafar's predominantly Turkmens population returned to their homes after it was recaptured by Iraqi forces in 2017.