Before breakfast, the children at Sewyan shelter home wash their faces and perform the Ezidis' (Sbey) prayers; later they dress up and begin a day of various activities.
The scene depicts a 180 degrees change for these children who a year or two years ago had to do the Muslim's Fajr (dawn) prayer collectively and read the Quran before taken to compulsory military training camps.
Sewyan shelter home has become a safe place for Ezidi children who lost their parents and could not find someone to take care of them after they were freed from Islamic State (IS) group captivity.
The shelter as built in 2016 in Ninewa's disputed Sheikhan district; it is now a healing place for many Ezidi orphans still traumatized by what they went through under IS.
These surviving children are being helped to re-embrace their forefathers' religion after cleansing their minds from the effects of extremist ideology.
"We teach different subjects to the children here; our job is to create a normal atmosphere and help them get rid of the extremist beliefs they were taught under IS," Zozan Haseeb, a teacher at the shelter, told KirkukNow.
The 31 children currently sheltered at Sewyan had forgotton everything about their original faith; the only thing they knew were what they were told by IS.
"Besides the daily lessons, the children are trained to develop different skills and crafts. They take language lessons and do different entertaining activities," said Zozan.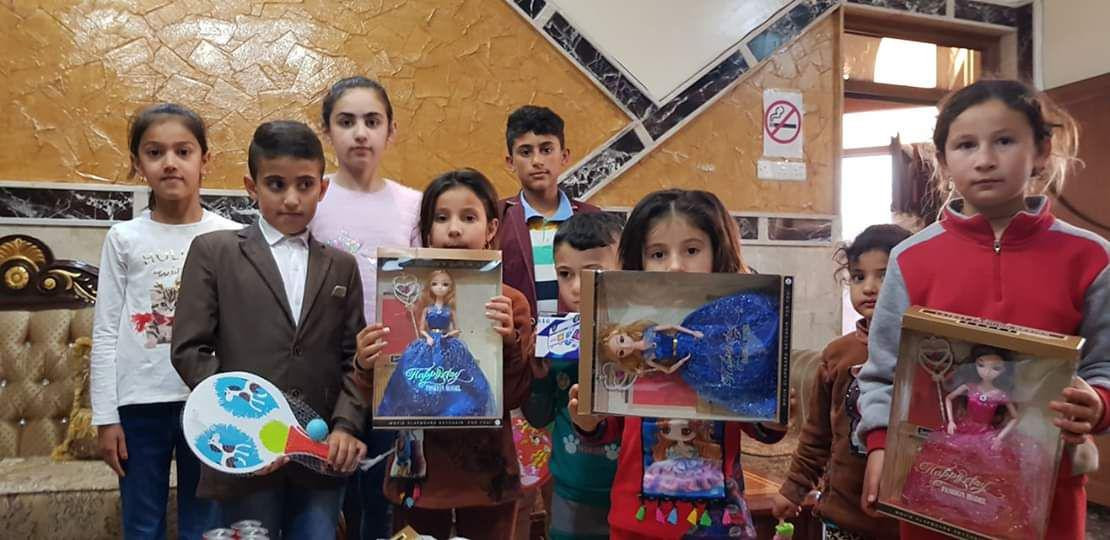 The Sewyan shelter home was built with the support of Ain Svne Organization for Social Development, the German WHH organization and the Ezidi-Christian Dialogue Organization.
"These children were forced by IS to perform the Islam rituals; they were taken to IS training camps and were trained on how to use different types of weapons. We want to erase that from their memories," said Pir Awdi Ali, director of the shelter.
A six-member staff currently take care of the children at the shelter home.
According to figures released in early June by the Kurdistan Regional Government (KRG)'s Duhok-based office tasked with rescuing Ezidi abductees, as many as 2,745 Ezidi children were kidnapped by IS after the group swept into Ezidis' hometown of Shingal in western Ninewa in 2014; an estimated 700 of them have lost one or both parents.
"We try to do all we can to comfort them and help them forget all the painful moments they have been through", says Pir Awdi Ali.
He explained that some of the children have a mother or a father, but "we want them to readjust to normal life before reintegrating into their community; however a parent can always come to visit his or her child here."
Pir Awdi indicated that the doors of the shelter are open to all children who need social and psychological support.