The Human Rights Watch organization, in a report published on Thursday July 4, said that thousands prisoners in Iraq, most held on terrorism charges live in "degrading conditions".
The HRW report indicated that the detention facilities of Talkef, Faisaliya, and Tasfirat in Iraq's northern province of Ninewa "have a combined maximum capacity of 2,500 people. As of late June 2019, they were holding about 4,500 prisoners and detainees, including women and children."
Lama Fakih, acting Middle East director at Human Rights Watch called on the Iraqi government to urgently rebuild and rehabilitate its detention facilities, indicating that "Iraq has a duty to ensure that detainees are housed decently, in line with international standards."
Photos taken in May 2019 by a senior Iraqi penitentiary expert who requested anonymity shows female terrorism suspects with their children in one cell in Talkef prison, and juvenile terrorism suspects in another, with conditions of extreme overcrowding seen in both photos.
HRW cited the Iraqi expert as saying, "detainees have no space to lie down in their cells or even sit comfortably. Prison authorities have not provided mattresses because there is no room for them in the cells."
"The evidence shared with Human Rights Watch strongly suggests that conditions at the Nineveh pretrial detention facilities are unfit to hold detainees for extended periods of time and do not meet basic international standards. Holding detainees in such conditions amount to ill-treatment," the report added.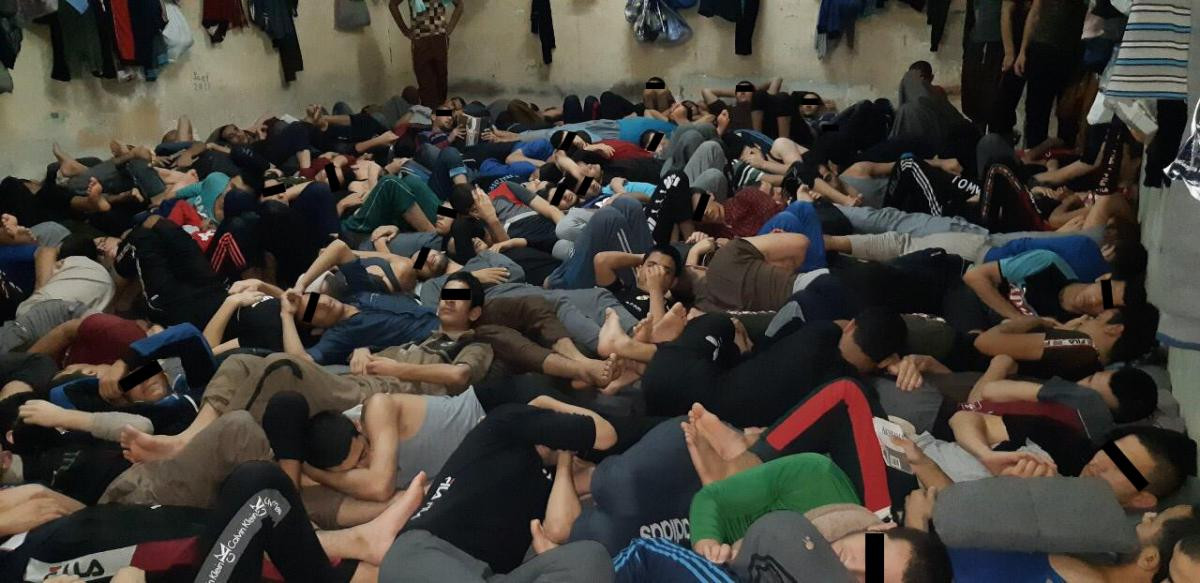 HRW urged Iraqi authorities to ensure that there is a clear legal basis for detentions and that detainees are moved to facilities accessible to government inspectors, independent monitors, relatives, and lawyers, with regular and unimpeded access.
The acting Middle East director at Human Rights Watch said, "Concerns around overcrowding don't solely affect the detainees, but also the community as a whole."
"The authorities should ensure that the conditions in Iraq's prisons do not foster more grievances in the future." Fakih added.