Kirkuk administration has ordered evacuation of Hamzali neighborhood located near the multi-ethnic city's Kirkuk International Airport, a decision which has stirred outrage amid residents.
The local administration at the request of the Iraqi Aviation Authority has notified Hamzali residents to evacuate their homes ahead of plans to demolish their houses within plans to expand the Kirkuk international airport.
Ali Salehi, a resident of Hamzali said they were shocked by the administration's decision which would affect as many as 200 families of different ethnicities. "I had to borrow money so that I could build this house; we spent everything we had. Where should all these families go?" he said, demanding reconsideration of the decision which he said would lead to demographic change.
The Kirkuk airport project, which is now 85% complete, is six months behind schedule; however officials expect that flights will start from and to the airport before the end of this year.
Ahead of the opening of the airport, the aviation authority wants to evacuate areas that are dangerously close to the airport or located within the airport's design map.
Najat Hussein, a Turkmen member of the Kirkuk provincial council rejected the decision arguing that the houses in Hamzali had been built before the airport project started.
"These houses were built more than 10 years ago, while the airport project started only six months ago; so they should have designed the map in a way that Hamzali residents would not be affected," he told KirkukNow.
Hamzali was levelled to the ground during the rule of the Ba'ath regime and was rehabilitated following 2003.
Najat Hussein said he believes there are ethnic reasons behind the decision to evacuate the predominantly Turkmen neighborhood, arguing that "there are other neighborhoods inhabited by other communities that are much closer to the airport, yet Hamzali is the only one which should be evacuated."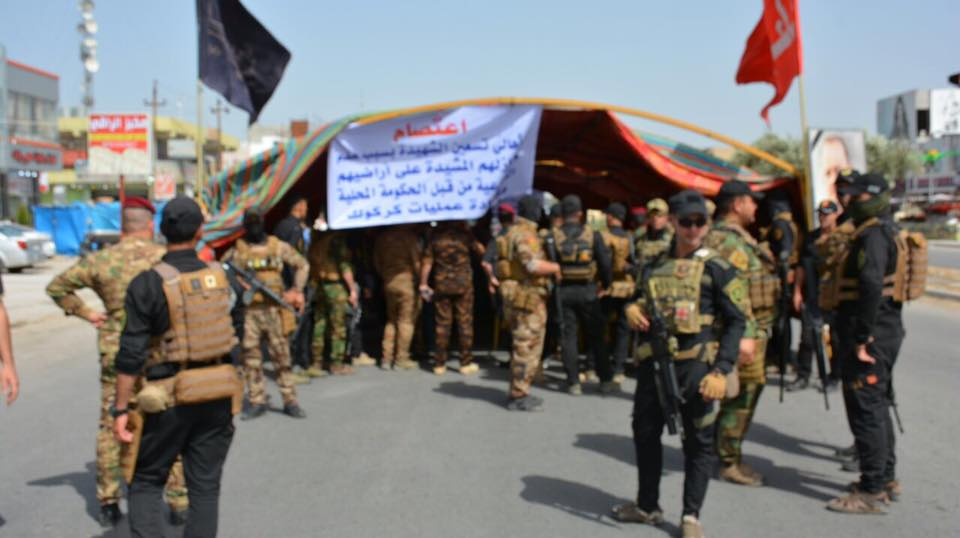 Hamzali residents earlier staged protests against the local administration's order which is still in effect.
Meanwhile, a statement issued by the Kirkuk acting governor's office has stressed that families affected by the decision will be offered either a plot of land or money as compensation.
The airport which is located south of Kirkuk had been registered as in international airport since 1957, but in 2003 it was used by the US forces as a military base.
Towards the end of 2017, The Iraqi government decided to convert it to a civilian airport again and for this purpose it started a project to renovate and expand the airport.
Ahmed Haydar Kahya, an Iraqi MP, told KirkukNow that they have delivered the Hamzali residents' issue to the Iraqi Aviation Authority and the Ministry of Transport.
Kahya emphasized that a joint committee should be formed by the parliament, the Kirkuk administration, the ministry of transport and the aviation authority to inquire about whether the houses in Hamzali need to be demolished.
However he said affected families should be compensated in case the decision was inevitable.