Dozens of internally displaced Ezidi women have decided to get over their miseries, establishing their own businesses through opening different types of stores.
Some of these female entrepreneurs have been assisted by humanitarian organizations, others are self-dependent.
Basna Meshoo who lives with her five brothers and two sisters in Duhok's Sharya camp has opened a flower shop, where she also sells beauty products and toys.
"An organization offered us a US$ 500 grant; I used the money with the US$ 1600 we had to start this business," Basna told KirkukNow.
Basna has to pay nearly US$ 120 per month for the rent, in a ddition to electricity bills.
"I am optimistic that in a year I will make good profit because I love this job", she sadi.
Basna's shop is open from 8 a.m. until 7 p.m.; she says her prices are very reasonable, and that she is always ready to help the needy.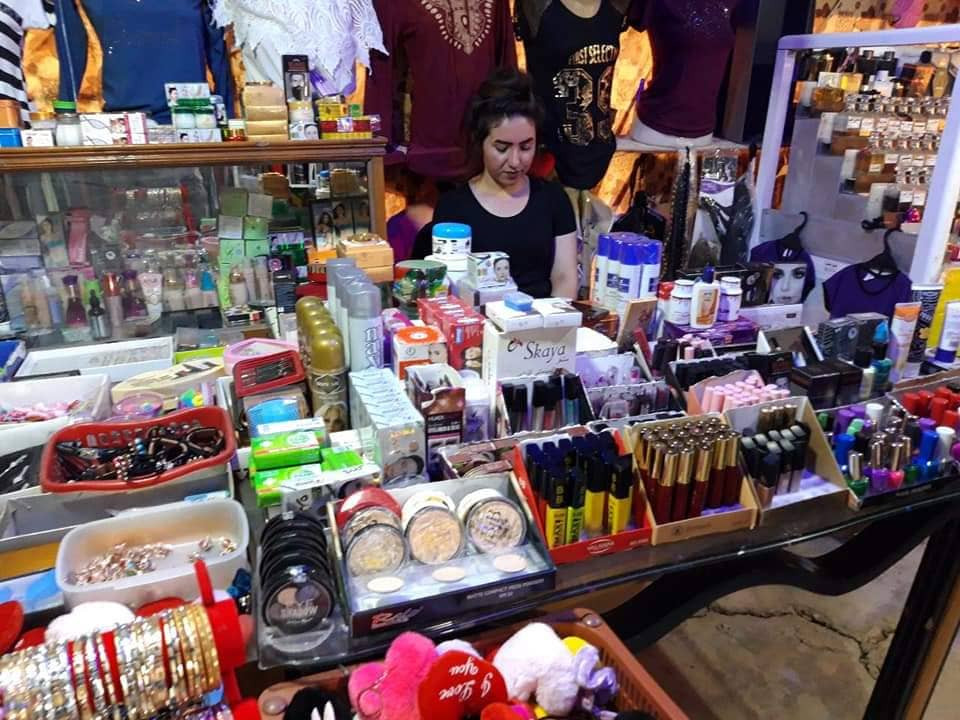 Ezidi women's keenness to work could be interpreted as an attempt to get over the hardshiops they suffered after the Islamic State (IS) group overran their hometown Shingal in August 2014.
More than 6 thousand Ezidis, including women and children were kidnapped by the group. The fate of half of them remains unknown despite the end of the IS caliphate in Iraq and Syria.
Iman Eido was one of many Ezidi women who fell in IS captivity and faced slavery and sexual violence at the hands of IS fighters. She was freed from captivity on August 28, 2018.
With the help of Rozhi Shingal organization she opened a clothes store in Duhok's Esian camp.
"I make between US$ (40 to 50) of profit every day which is quite enough to cover the needs of my family", she says.
Hussein Haji, head of Rozhi Shingal's media and communication department said their project is targeting women survivors of IS. "Until now we have assisted 15 girls to become business owners," he said.
The majority of the shops have been opened inside IDP camps.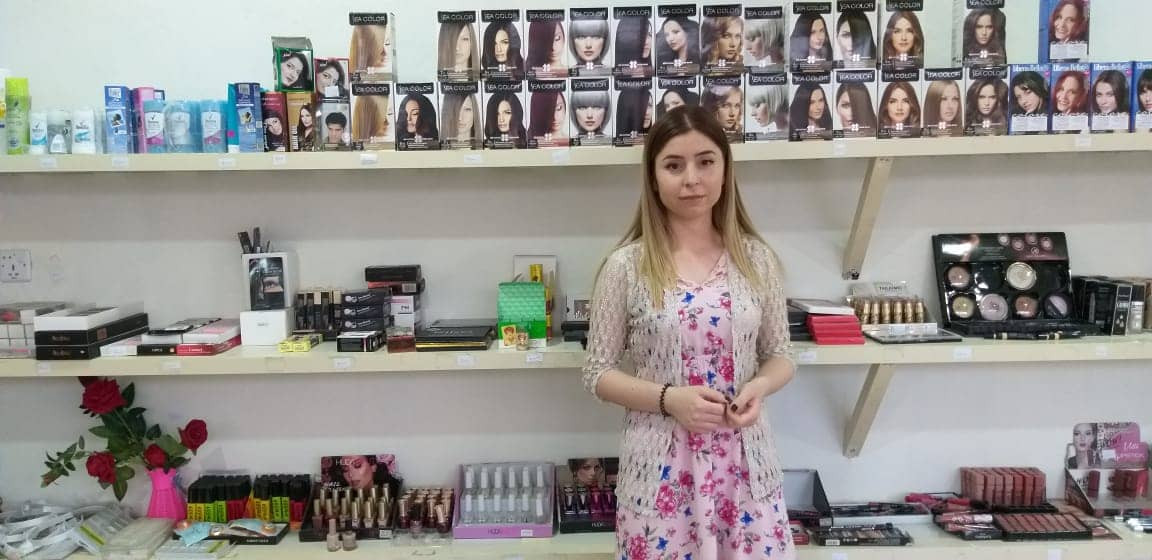 According to Haji, the aim of the project is encouraging these survivors to come out and engage in activities that would help them overcome the difficulties they went through. "We want them to start a new life, to socialize and also assist their own families financially."
Only in 2018, 15 Ezidi women and girls living in IDP camps committed suicide. The majority victims were survivors of IS captivity.
Chnar Qaso, 24, another survivor of IS, is selling women's accessories. She started her own business partly with a financial assistance provided by Rozhi Shingal organization.
"Despite that the profits are low in some months, I have never thought of give up; what most matters is that this store keeps me busy," said Chnar Qaso.