Petrol stations across Mosul are experiencing long queues amid fuel shortages which the northern Iraqi city has been facing for over a week.
Motorists have to spend long hours to get the already limited 40 liters of gasoline or diesel every second day.
Residents fear that the problem would continue longer with now solutions visible.
KirkukNow correspondent reported that state-run petrol stations are witnessing a huge rush and crowds, with some people bringing jerry cans.
"This crisis will surface every now and then as long as political disputes persist," said Shakir Abid, a resident of Mosul who was waiting for hours at one of the stations.
According to a temporary solution proposed by Ninewa's branch of the Oil Products Company, motorists are allowed to get their share of gasoline every second day depending on the last number of their vehicle's number plates whether it is odd or even.
The company also has plans to distribute gasoline to motorists by coupons.
Mosul residents believe that these measures are from being called solutions.
The crisis will surface every now and then as long as political disputes persist
The monthly share of fuel supplies sent by the government to Ninewa's state-run petrol stations is more than one million liters; the rest is supplied from Mosul refineries.
The price of gas at government-supported stations is 430 dinars for each liter, while it is sold at 750 dinars in the private stations.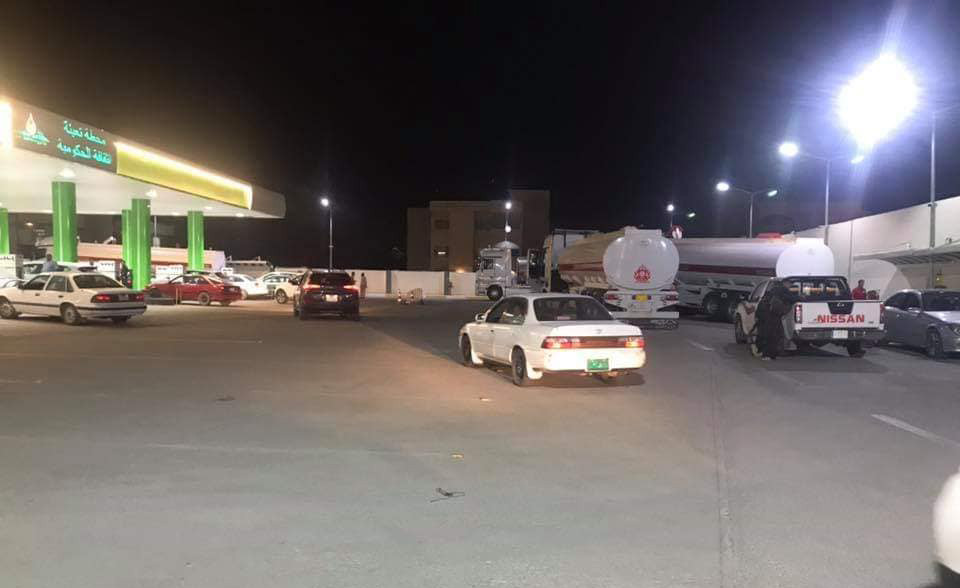 Sayf Murad, another resident of Mosul, said he believes the continuation of the crisis will undermine citizens' trust in the government and will have negative impact on people's daily life.
Oil Products Company officials refuse to comment on the issue and prevent reporters from filming at gas stations.
The company's media has repeatedly denied on its Facebook Page the existence of fuel crisis in Mosul, accusing some groups it didn't name of spreading propagandas.