Representatives of Kurdish political parties met on Tuesday, July 16, in Kirkuk to discuss the start of practical steps to appoint new governor for Kirkuk and the formation of a united list ahead of upcoming elections.
In a press conference following the meeting, which was also attended by KirkukNow correspondent, representatives of the Kurdish parties emphasized the need to get the consent of other components in the provincial council to the appointment of the new governor.
The latest provincial elections in Iraq were held in 2013 except for Kirkuk where the process has not been held since 2005 due to ongoing political disputes among the diverse components of the province regarding a range of issues, including the voter register and the normalization of the situation in Kirkuk.
The Iraqi high electoral body has proposed April 20, 2020 for holding provincial elections; however the date is yet to be approved by the council of ministers and the parliament.
Jangi Izzaddin, deputy head of the Patriotic Union of Kurdistan (PUK)'s organizational center in Kirkuk, speaking to KirkukNow following the meeting, said, "A deadline has been set for the new governor to take office. We assure you that the practical steps have started, and soon delegations from the Kurdistan Regional Government (KRG) and the federal government will visit Kirkuk to discuss the normalization of the situation in the province."
Tayyib Jabar was nominated by the Kurdish Brotherhood list in the provincial council for the position of governor after an agreement between the PUK and the Kurdistan Democratic Party (KDP) was announced on July 11, 2019.
The PUK and the KDP's joint candidate has not obtained the consent of the Arab and Turkmen components and a provincial council meeting to elect new governor is yet to be set.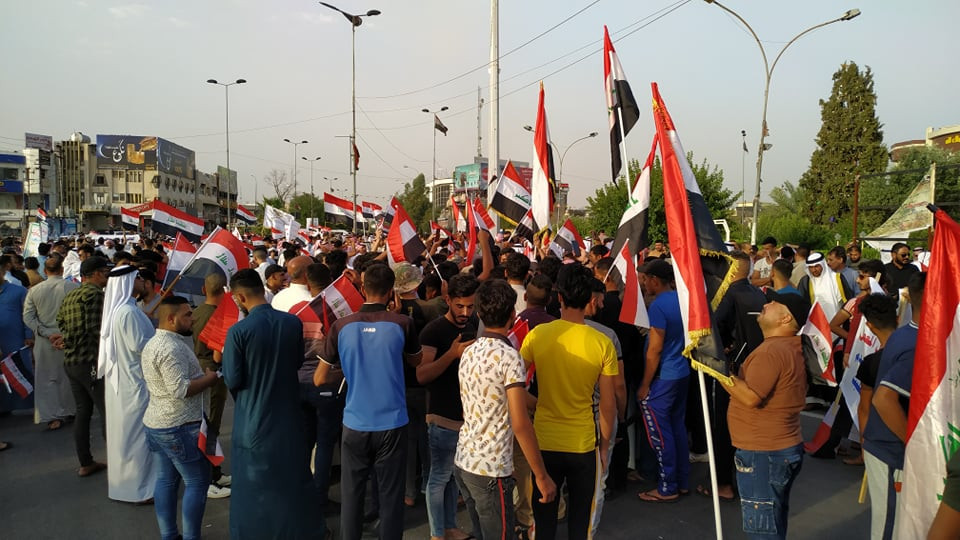 According to Izzaddin, a committee made up of representatives of the PUK and other Kurdish political parties has been formed to hold talks with representatives of Kirkuk's different ethnic groups aiming to reach an understanding regarding the distribution of administrative posts.
"The committee will embark on its task starting from tomorrow; the reaction of the Arab and Turkmen factions have been positive, particularly after a series of meetings which were held in Baghdad under the supervision of the United Nations," said the PUK official.
Arab and the Turkmen political parties have rejected the PUK-KDP agreement to nominate a Kurd for the position of governor, with dozens of Arabs staging protests in Kirkuk.
Tayyib Jabar needs to secure 50%+1 of the votes in the 41-seat provincial council. The Kurdish Brotherhood list has 26 seats in the council, with 9 seats for the Turkmens and 6 seats for the Arab components.
The Kirkuk provincial council meetings were brought to a halt following the October 16, 2017 events when Iraqi federal forces retook control of territories disputed by Baghdad and Erbil, including Kirkuk.