Tribal Leaders of Daquq in southern Kirkuk have called on a joint delegation from the Iraqi presidential office and the parliament to do more to protect their lives following a series of armed attacks which recently hit the district, and warned that villagers will evacuate their homes if the unrest continues.
The joint delegation's visit came after 13 people were killed in a string of attacks over the past week in Daquq, 44 km south of Kirkuk.
Jamal Shukur, an Iraqi MP and member of the delegation, speaking to KirkukNow, said, "We are here to express our support to the people of the area and listen to their demands. We've submitted a memorandum to the parliament to urge for dispatch of more troops to the area to protect its residents."
The delegation asked for investigations to be launched into the Daquq incidents and for necessary measures to be taken.
"We had warned the federal government several times about the deteriorating security situation in the area, yet it did not pay heed to our warnings," said Jamal Shukur.
Daqaq has been witnessing a surge in armed attacks and roadside bombings; the latest attack targeted Topzawa, a village in Daquq predominantly-inhabited by the Kakayee religious community.
Ziyad Kakayee, a Daquq dignitary who was also present at the meeting with the Baghdad delegation, said, "Topzawa was the only place in Daquq which was safe before the recent mortar attack."
"Unless the government and the president find a solution and send in more security personnel to protect Daquq in cooperation with Kurdish Peshmarga forces, the Kakayees will leave the area", he added.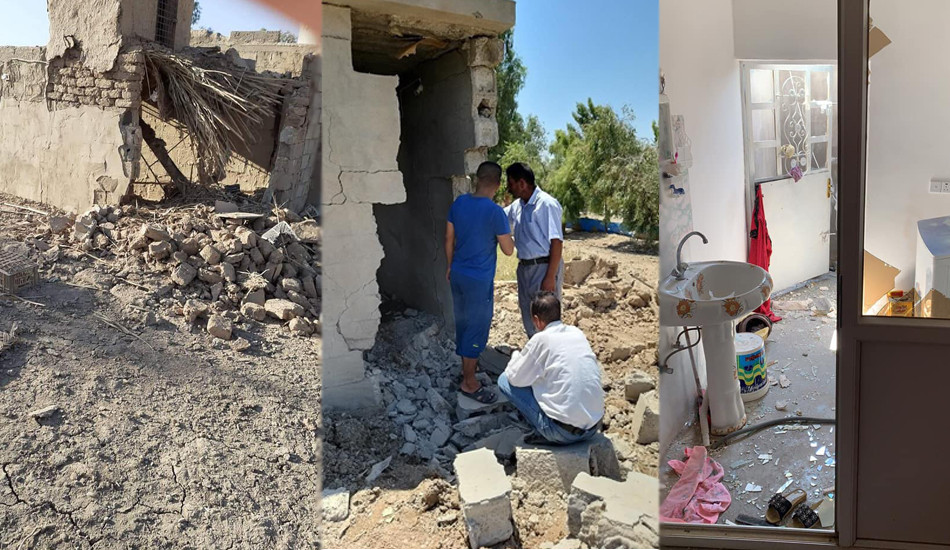 The Kakayee minority, mostly settled in Daquq, was subjected to
Aziz Majid, representative of the Iraqi president in the delegation said the president is aware of the situation in the area, indicating that the presidency office will exert serious efforts "to find a fundamental solution to the issue."
He pledged to deliver the demands of Daquq representatives to the president and arrange a meeting with them soon.
Earlier, acting governor of Kirkuk Rakan Saeed al-Jibouri urged the government to deploy more troops to the province, particularly in Daquq.
Izzaddin Talabani, leader of the Talabani clan in daquq warned that "the entire villages in Daquq will be evacuated unless necessary measures are taken to impove the security situation."
Daquq district was a frontline during the war against the Islamic State (IS) group. After the Kurdish Peshmarga forces withdrew from the area on October 16, 2017, security responsibilities fell in the hands of Iraqi federal forces.