A recent order by the Iraqi PM and general commander of the armed forces Adil Abdul-Mahdi to withdraw a brigade of the Iraqi Popular Mobilization Forces (PMF) stationed in Ninewa Plains has sparked outrage among some residents of the area.
Protestors took to the streets on Monday August 5, blocking main roads and throwing stones at Iraqi army troops after the 30th brigade of the PMF called the Shabak brigade pulled out.
The order was part of a set of decisions by the government aimed to hand over security at checkpoints to the army and incorporate the PMF into the regular armed forces.
Footages published on PMF media shows protestors chanting slogans in support of the PMF and rejecting their pull-out.
During the past weeks several demonstrations were staged against the government's decision.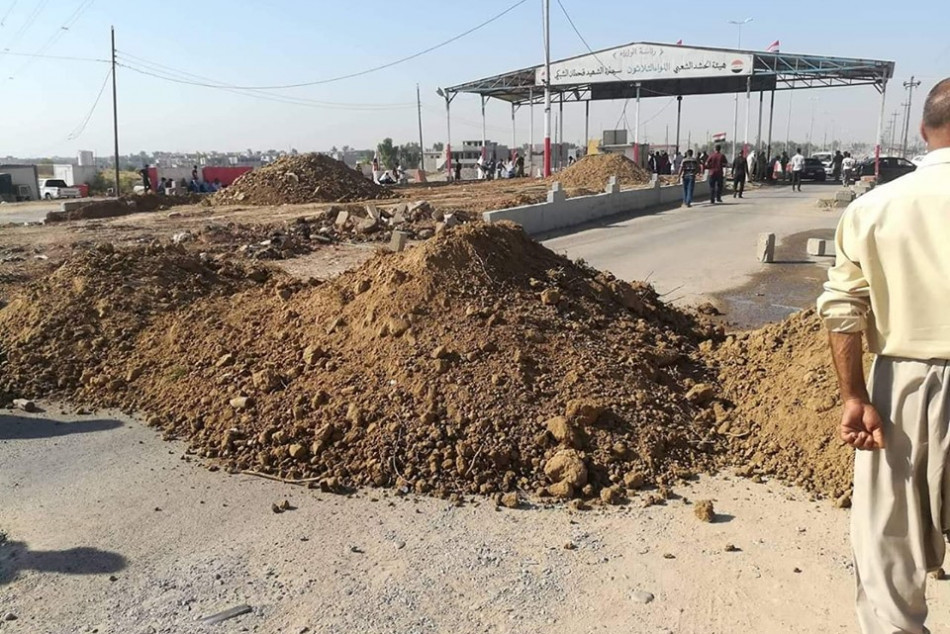 The PMF's 30th brigade have undertaken security responsibilities in the Ninewa Plains since October 16, 2017, after Iraqi forces retook control of territories disputed by the federal government and the Kurdistan Regional Government (KRG) as a repercussion for a referendum on independence in the Kurdistan Region.
A security source told KirkukNow that dozens of supporters of the Shabak brigade blocked traffic on main roads in eastern Mosul.
"Protestors set tires on fire on the Mosul-Kokjali and Mosul-Erbil roads; others erected tents along the highway," the source said.
The source added that the Iraqi army was forced to shut down a checkpoint on Mosul-Erbil road and another in Kokjali area.
Earlier, the commander of the PMF's Shabak brigade was designated by US Treasury Department as a threat to Iraqi stability.
On July 2, 2019, Iraqi Prime Minister Adil Abdul-Mahdi issued a decree ordering the Popular Mobilization Forces (PMF) to integrate into the regular armed forces.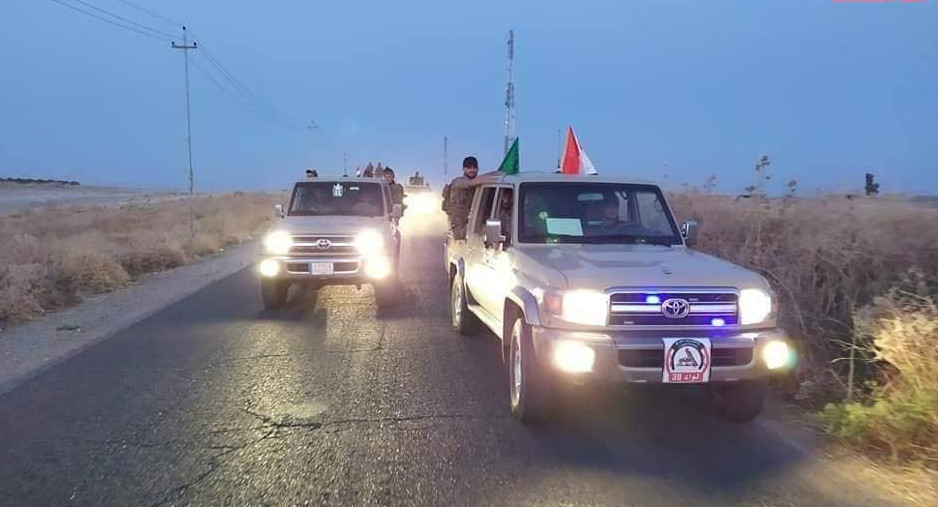 Abdul-Mahdi also ordered PMF headquarters and checkpoints manned by the paramilitary group to be shut down.
The PMF was formed by the Iraqi government on 15 June 2014 after top Iraqi Shia cleric Ali al-Sistani's fatwa which called for defending Iraqi cities and to participate in the counter-offensive against the Islamic State (IS) group, following the fall of Mosul on 10 June 2014.
Falih Fayadh, chairman of the PMF has recently told the media that the paramilitary group has been re-organized in line with the government's decree, denying that any steps have been taken to eliminate the PMF.
He confirmed that the PMF will remain as an independent force within the Iraqi armed forces.
The Ninewa Plains area was overrun by IS in 2014 and was recaptured by Iraqi forces including the Kurdish Peshmarga in late 2016.