The Iraqi Joint Operations Command announced the launch of the 3rd phase of large-scale military operations in Diyala and Ninewa provinces to weed out remnants of the Islamic State (IS) group without the participation of the Kurdish Peshmarga forces.
The operations dubbed "Will of Victory" kicked off at 6 a.m. on Monday August 5, 2019 under the supervision of PM and general commander of the armed forces Adil Abdul-Mahdi.
Lieutenant General Abdul-Amir Rashid Yaralla, deputy commander of the joint operations command, in a statement, indicated that the operation is aimed to clear volatile areas in Miqdadiya, Khanaqin and northern Jalawla.
Meanwhile Ninewa police command unit, Popular Mobilization Forces (PMF), Tribal Mobilizations Forces and 6 brigades of the army, backed by Iraqi and coalition fighter planes, have participated in the clearing of Tal Atshana, Badush and Sheikh Ibrahim mountains in eastern Ninewa.
Jalawla and other areas associated with northeastern Diyala's Khanaqin district witnessed a string of attacks over the past few weeks blamed on gunmen believed to be members of IS.
Six different security forces are deployed in Khanaqin, a territory disputed between the federal government and the Kurdistan Regional Government (KRG) including the Kurdish Peshmarga and the KRG-backed security forces (Asaish).
Brgadier Irfan Hama Khan, deputy commander of the Peshmarga's 3rd brigade stationed in Khanaqin, speaking to KirkukNow, said, "The Peshmarga forces are aware of the launch of the operations; however, we have not participated and have no coordination with the forces engaged in the operations. Nevertheless, our forces are on full alert for emergency situations and to prevent of possible infiltration of IS fighters into Peshmarga-controlled areas."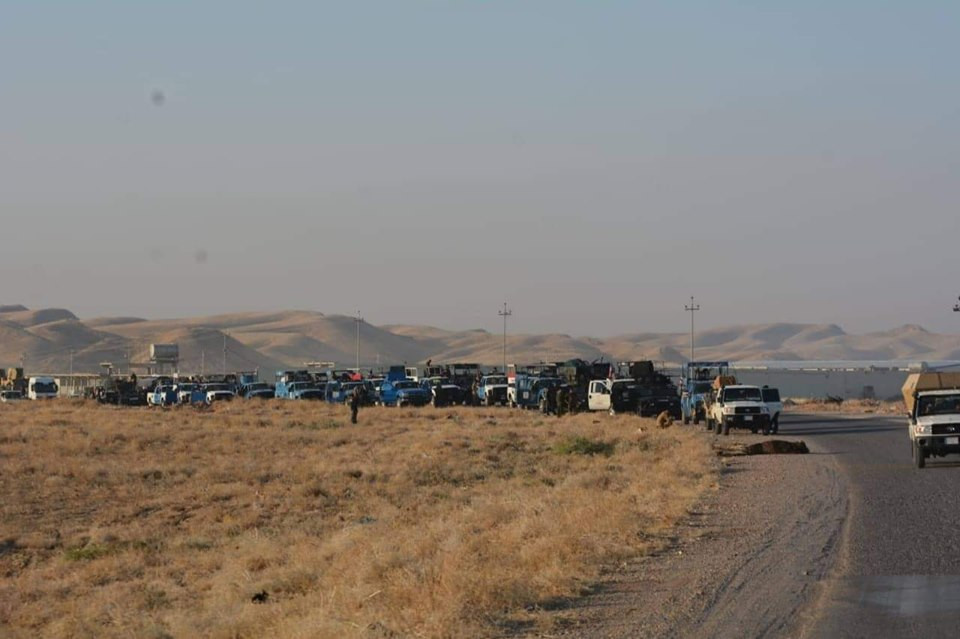 Last June, representatives of the Iraqi army and the Peshmarga forces met to discuss the formation of a high-level committee to confront security threats and restore stability in the disputed territories.
The Islamic State group overran Jalawla in mid-2014 and was recaptured by Peshmarga forces by the end of the same year.
Security responsibilities in Khanaqin and other disputed territories are being undertaken by Iraqi federal forces since October 16, 2017.
Iraqi forces retook control of the disputed territories as a repercussion for a referendum on independence in the Kurdistan Region.
The first and second Phases of Operation "Will of Victory" which began last month were conducted in the provinces of Salahaddin, Kirkuk, Anbar and Ninewa.