Residents of Mosul were preparing on Saturday to welcome Muslims' Eid al-Adha holiday by heading to shopping malls to buy new clothing, and making (Kulicha), which is one of their favorite dessert which are served on such occasions.
Western Mosul markets witness a hustle and bustle
Abu Muhammad, a resident of eastern Mosul's al-Shurta neighborhood said he loves to see the delight on his four children's faces when the Eid arrives. "I take them in a tour in the Dawasa bazaar and buy them new clothes. I want to make them happy and also boost local trade in the western side of the city."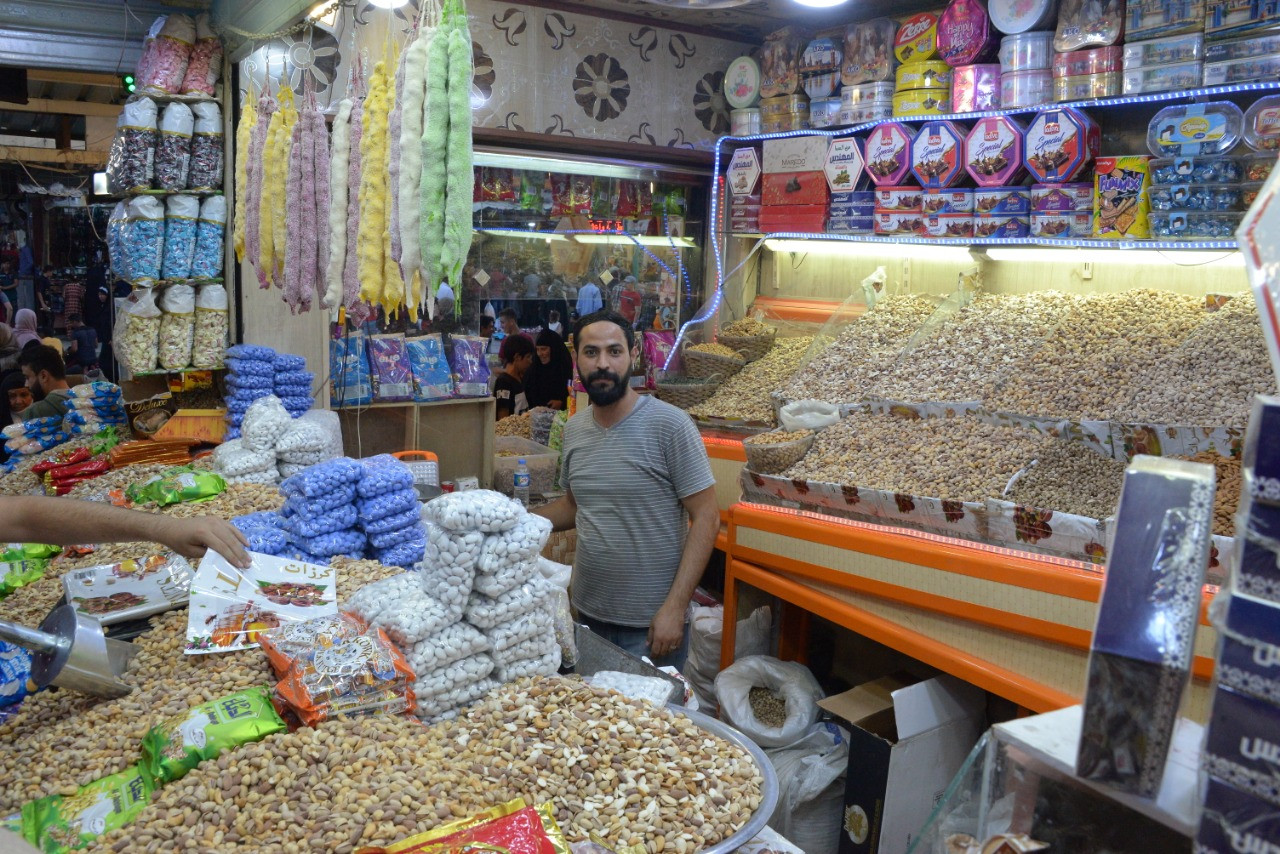 The Kulicha.. a must on the Mosuli menu
Jona Jamil, a civil servant in her 30s lives in Old Mosul's Khazraj neighborhood. "Kulicha is a traditional cookies made especially during the holidays. It has different shapes and could be stuffed with walnut, sesame or dates. The Kulicha is usually served to guests with tea," she told KirkukNow.
Um Rabab, Jona's neighbor helps with the making of the cookies and says she can't imagine the Eid without Kulicha. "We want our children to inherit this tradition as well," she said.
Mosul is defiant despite the hardships
Ayub Majid, a resident of Mosul says, "I went to Bab al-Jadida market in the western side of Mosul to shop for affordable clothing. The prices are very reasonable which suits the purchasing power of a population that has just got out of a debilitating war."
Ayub believes Mosul is recovering gradually. "The coming years will be better if the government provides supports to Ninewa and its population," he told KirkukNow.
Salwan Ayad who sells clothes at a makeshift market stall in Dawasa bazaar says sales have relatively boomed compared to the previous years.
"I wish that the local government would rebuild the damaged bridges to enable smoother movement between both sides of the city," he said.