When you first look around in Grr Ozer, a sub-district of Shingal (Sinjar) in western Ninewa province, it looks like a ghost town. Although this place was recaptured from Islamic State (IS) militants years ago, the immense size of devastation and lack of essential services made it difficult for the displaced families to return home.
After five years of life in displacement, eight Ezidi families returned to their homes in Grr Ozer (Qahtaniya) for the first time with the hope of rebuilding a new life.
"When we left Grr Ozer we didn't lose hope of returning back; we were waiting eagerly to return. Although a long time had passed, but we came back," said Mayan Kcho, who was among the returnees.
"We are facing lack of access to basic services; a large number of houses were destroyed during the fighting against IS and have not yet been rebuilt; the town still looks like a battle scene, ad this will not change unless the people return."
Mayan calls on humanitarian organizations to attach further attention to the areas where only a small percentage of its populations have returned, in order to help restore normal life to these areas.
The majority of the residents of Shingal and its sub-districts, including Grr Ozer, were displaced in August 2014 after IS fighters swept through the area.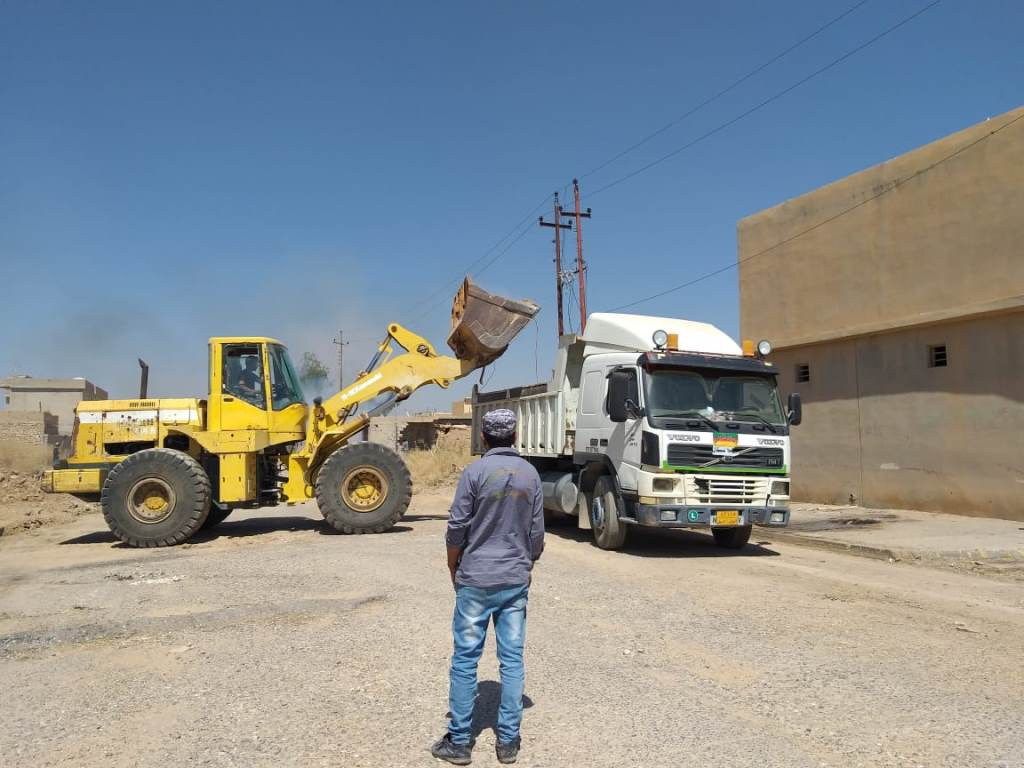 Jalal Khalaf, Grr Ozer sub-district commissioner, speaking to KirkukNow, said, "After the rehabilitation of some parts of the sub-district and the restoration of security and stability, the first batch of displaced families returned to their homes following five years of displacement."
"Providing water and electricity to the returnees is a priority. We expect more displaced families to return in the coming weeks.
Jalal Khalaf replaced Shakar Mulhim as sub-district commissioner in April 2019.The latter stepped down a year and a half after taking office.
"We have started the recoustruction some of the main streets along with other rehabilitation projects, but these service projects are not enough to encourage the return of the displaced families," he said, adding that "IDPs should be offered compensation to be help them rebuild their lives."
The Iraqi government is granting (1.5 million IQD) as incentives to  each family willing to return; however, the majority of the displaced families say are insufficient to reverse the damage inflicted by the Islamic State (IS) group.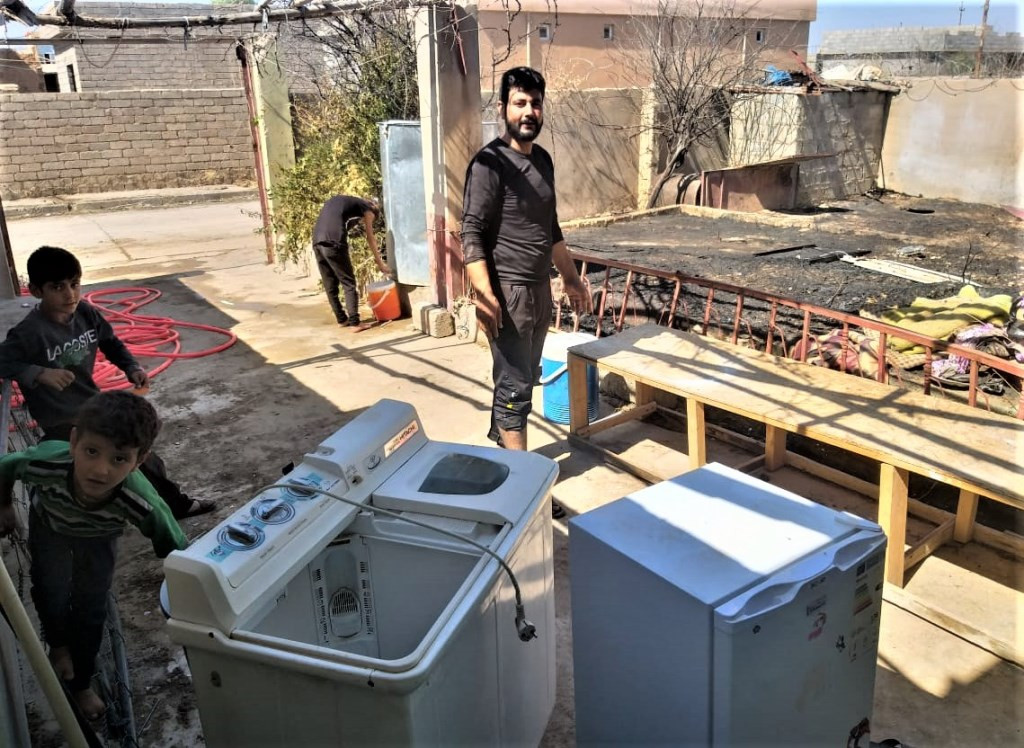 Khalaf Aziz, one of the returnees, says despite that he was delighted to return, yet the effects of the war and destruction remains a nightmare.
"Many of those who I knew before the arrival of IS are now dead, and their bodies are dumped in mass graves."
Khalaf Aziz says, "We had no choice but to return to our hometown to start a new life."
The Ezidi community, were subjected to numerous atrocities at the hands of IS, including mass slaughter, kidnapping and forced displacement.
Shingal (120 km) west of Mosul was overran by IS on 3 August, 2019 and was recaptured by Iraqi forces in November 2015.