The Iraqi Ministry of Health and Environment has opened a new office of mine action operations in the eastern side of Ninewa's capital city of Mosul.
Deputy Minister Kamaran Ali, speaking to KirkukNow at the inauguration ceremony which was held on Thursday August 22, said "the aim behind opening the office is to work closely with the teams tasked with clearing of military waste."
He added that "technical surveys of contaminated areas will be launched in Mosul and other parts of Ninewa, in line with the launch of awareness-raising programs and the provision of aid to victims of landmine and roadside bomb explosions."
"The missions will be carried out in collaboration with local and international partners operating in this area, aiming to speed up clearance operations and ensure the return of stability to these areas."
Meanwhile, The United Nations Mine Action Service in Iraq (UNMAS) welcomed the move and declared that it will continue to lead the UN efforts in collaboration with the Government to mitigate explosive threats in Mosul and the rest of Ninewa.
"The focus is on clearing Mosul's Old City of military waste and coordinating efforts to eliminate the threats posed by explosive hazards in the province, thus supporting the safe and dignified return of internally displaced persons to their home areas," UNMAS Projects Manager Fran Okridi told KirkukNow.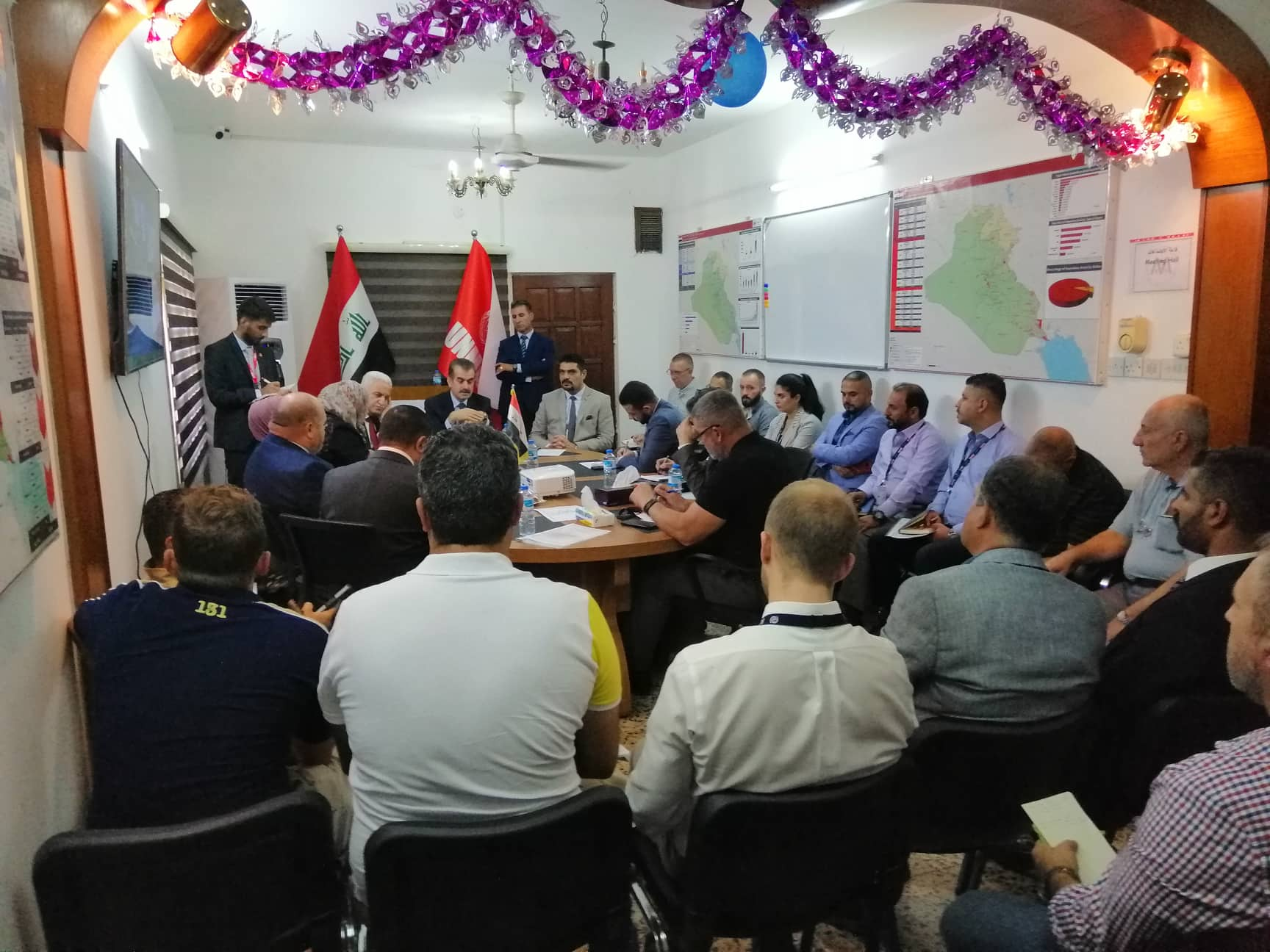 Meanwhile, Mu'ammar Salahaddin, director of the Regional Mine Action Center said, "The opening of the new office in Mosul will be a starting point to contro and re-organize the mine action operations in the areas retaken from the Islamic State (IS), particularly in Ninewa."
Military operations and heavy aerial attacks during the war against IS have resulted in explosive hazard contamination, while improvised explosive devices (IEDs) and landmines left behind by the group continue to hamper humanitarian access and pose a serious threat to the returning population.
Mosul was overran by IS in mid-2014 and was recaptured by Iraqi forces in July 2017.