An Ezidi girl was reportedly killed by a group of women in a Syrian camp housing thousands of displaced people among them families of Islamic State (IS) fighters.
"We have information from inside al-Hol camp which confirms that a 20-year-old Ezidi girl was beaten to death by a group of women with links to members of IS after she tried to escape from the camp," Hussein Narmo, an Iraqi MP from Ninewa, told  KirkukNow.
Narmo indicated that "a large number of Ezidis are believed to be trapped inside the al-Hol camp", adding that dozens of Ezidis, including women and children were previously rescued from there and handed over to Iraqi and Kurdistan Region authorities.
He urged Iraqi authorities to step up the efforts to facilitate the return the Ezidis still stranded in the camp to their homes."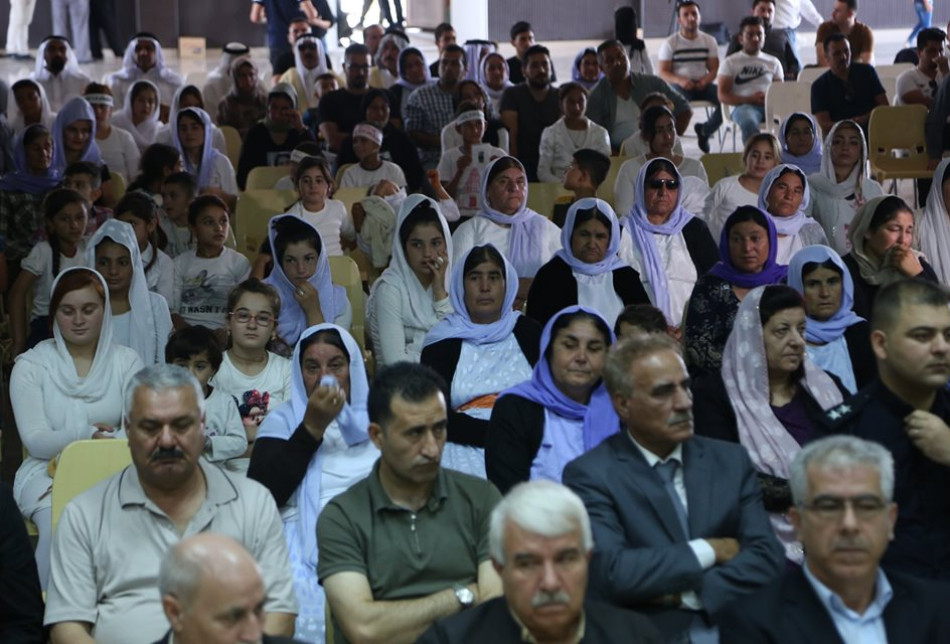 The Ezidi community was exposed to massacres at the hands of IS fighters after they swept through their Shingal (Sinjar) in August 2014. The extremist group killed 1,293 Ezidis and kidnapped an estimated 6,400 people, mostly women and children.
Shingal is a district 120 km west of Mosul which is disputed between the Iraqi federal government and the Kurdistan regional government.
Ezidi activist Khidir Bahzani called upon the Iraqi government to work to ensure the urgent return of all Ezidis to their home areas which have been retaken from IS.
"The murder of the Ezidi girl by IS-affiliated women inside the al-Hol camp is clear evidence of the presence of hundreds of Ezidi women and children there," Bahzani told KirkukNow. He called for urgent investigation into the incident, stressing the need to "rescue those who still alive."
According to unofficial statistics, the Ezidis population in Iraq and the Kurdistan Region is estimated at about half a million, the majority of them are settled in Ninewa and Duhok.