Ammar Aziz- Ninewa
The Ezidi Organization for Documenting ISIS Crimes announced that a new mass grave containing remains of Ezidi victims slaughtered by the Islamic State (IS) group has been uncovered in Shingal (Sinjar) west of Ninewa province.
The mass grave which was unearthed late on Thursday, August 29, contained the remains of at least 10 victims.
"An investagative team was formed by the Ezidi organization in cooperation with Shingal directorate of police gathered information which led to the discovery of the mass grave near the building of the Shingal directorate of police," said Khairi Ali, head of the Ezidi Organization
He added that the victims were executed by IS fighters after they swept across the district in August 2014.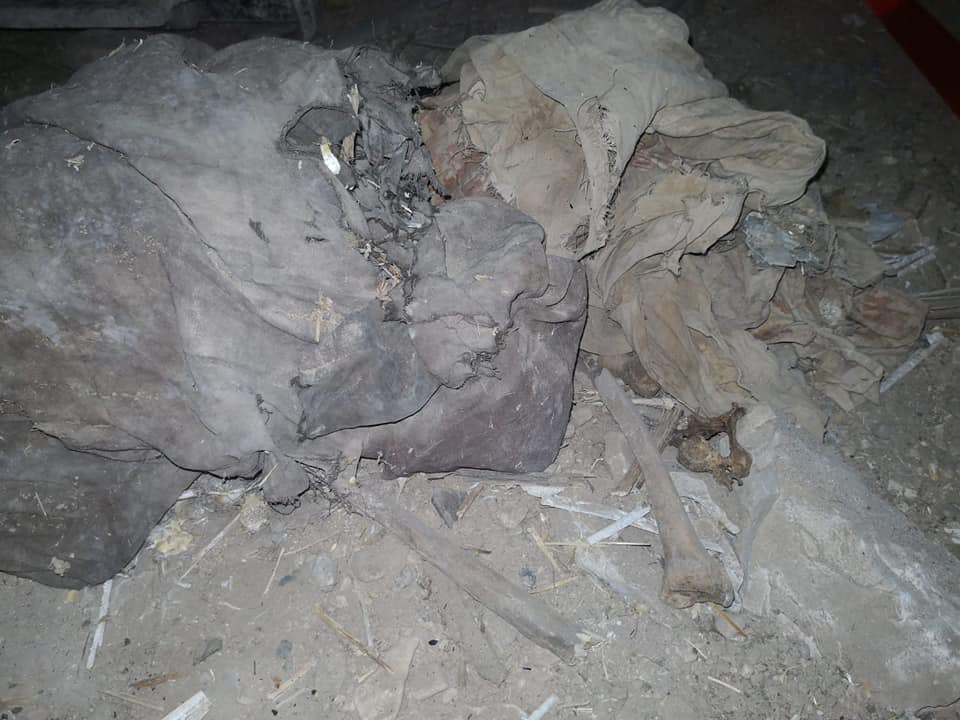 According to statistics by directorate of Ezidi affairs in the Kurdistan Regional Government (KRG)'s ministry of Awqaf and religious affairs, more than 80 mass graves have been found in Shingal in addition to dozens of individual graves of IS victims who were killed in 2014.
"Soon after the discovery of the mass grave we informd the Iraqi directorate of mass graves, and we cordned off the site," said Khairi Ali.
The head of the Ezidi organization indicated that their teams found "an identity card in the grave which belonged to an elderly man from Grrr Ozer sub-district."
National forensic teams excavating mass graves in the area have suspended their work since early July.
According to figures released by the Kurdistan Regional Government (KRG)'s Directorate of Ezidi Affairs an estimated 2,293 Ezidis were killed by IS militants, meanwhile the fate of more than 3,000 Ezidis mostly women abducted by IS militants remains unknown.