Civil defense teams have recovered 23 bodies from under the rubble of Mosul, a security source told KirkukNow.
The bodies were pulled from the rubble of buildings destroyed during the war against the Islamic State (IS) group between (2014-2017) in central Mosul's Shahwan area. The search operation was conducted in coordination with the Department of Forensic Medicine and the Municipality of Mosul.
The source, who spoke on condition of anonymity, said the unidentified bodies were handed over to the Department of Forensic Medicine for DNA tests "to know whether they belong to civilians or IS fighters."
Wadah al-Sheikh, a civil society activist who lives in western mosul's al-Sa'a neighborhood said the authorities' failure to recover the bodies still under the rubble despite that three years have passed since the war ended "is undermining the efforts to return life to Mosul, particularly, the western side of the city."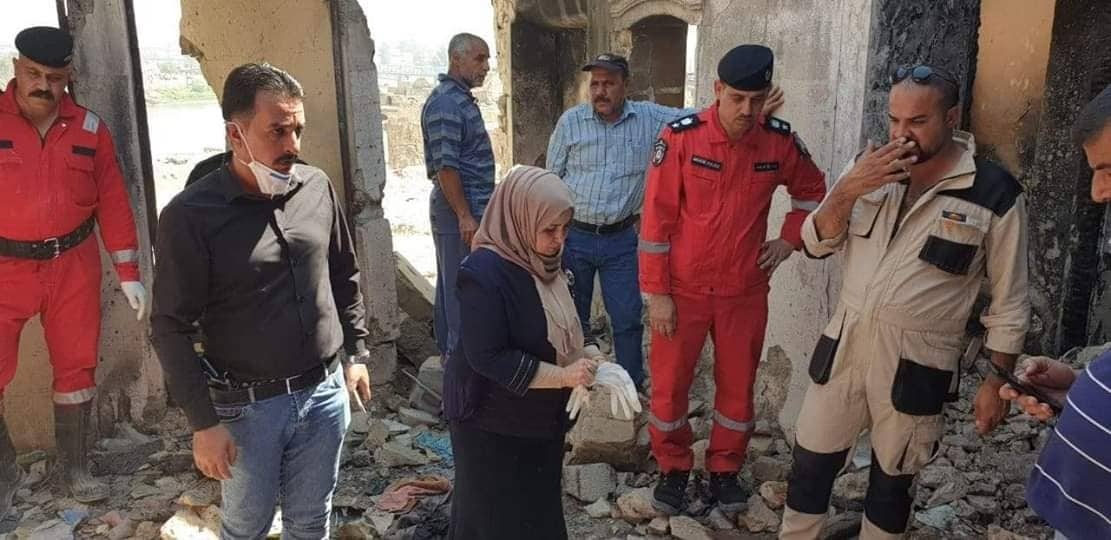 Speaking to KirkukNow, al-Sheikh added that "corpses are still lying under the rubble mainly in three areas within Mosul's Old City: Shahwan, Maydan an al-Qle'at."
He indicated that civil defense authorities have repeatedly claimed that the area have been totally cleared, yet the discovery of more bodies "raises doubts as to whether authorities are able to restore normal life to the city."
Mosul, Iraq's second-largest city was overrun by IS in mid-2014. The battles to oust the group left thousands dead and reduced much of the city's western side to rubble.