Ninewa's governor Mansour al-Mar'id has announced the re-opening of all government departments in western Mosul's Shingal (Sinjar) district, emphasizing that the security dossier will be handed to local police and reaffirming the local administration's commitment to promote peaceful coexistence throughout the province.
"Thanks to the joint efforts of all parties, the situation in Shingal is stable, and the re-opening of the district's offices is of great significance to provide the best services to the residents," al-Mar'id told KirkukNow on the sidelines of his visit to the district.
Meanwhile, he threatened to impose punishments on officials who fail to fulfil their duties.
"The return of Shingal employees, whose contracts were terminated, to the previous jobs will contribute to the enhancement of the security situation," al-Mar'id added.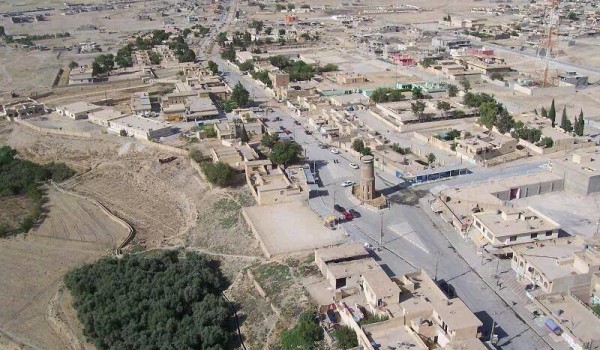 He indicated that "new understandings have been reached between all parties to restore order to Shingal and its sub-districts of Grr Ozer (Qahtaniya), Qayrawan and Shimal, where new administrations will be assigned, while all government institutions in those administrative units will be reopened."
The governor also referred to his administration's "continuing efforts to carry out its peaceful coexistence policy in all cities in order to restore normalcy and move on with its reconstruction plans", emphasizing that great importance will be attached to Shingal in this regard.
Mansour al-Mara'id urged Shingal residents to contribute to the consolidation of the government plans which he said will need "the combined efforts of the federal government, the local administration, the security forces and also the community.