A team of German researchers say they have discovered three pairs of winged-oxen sculptures inside the palace of King Esarhaddon beneath the ruins of the Nabi Yunus (Prophet Jonah) Shrine which was blown by Islamic State (IS) militants back in 2014 .
The Heidelberg University researchers have been conducting excavations in the ancient site since April 4, 2018.
"Mosul is home to many historical archaeological sites; the Old City had been, and Mosul is a place of special sanctity for Muslims, Christians and Jews as well," Professor Nikrov Bitor, head of the German excavation team told KirkukNow.
He indicated that the sculptures of the winged-oxen, which were preserved inside the palace of King Esarhaddon under the ruins of the Nabi Yunus Shrine, were found in cooperation and coordination with local archaeologists who began the exploration mission in January 2017.
Nikrov said that the IS militants had dug tunnels deep under the holy site in a rudimentary and unscientific way -presumably to search for artifacts that could be worth something on the black market- making the exploration process more difficult.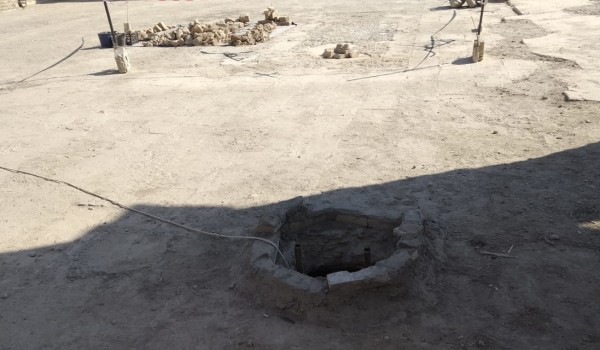 However, he said the team is optimistic that more archaeological discoveries would be made under the Nabi Yunus Shrine and other ancient sites in Mosul.
In the meantime, Ninewa's Directorate of Antiquities has urged the Iraqi ministry of interior to enhance the role of the antiquities police department to protect the archaeological sites.
"Mosul's rich heritage should be given more attention by the government. More studies and researches should be conducted to unveil the city's hidden historic sites," says Akhoy Toman, an official at the Ninewa Directorate of Antiquities.
During the Islamic State's reign in Mosul, it closed museums and other cultural centers. The militants are believed to have destroyed thousands of years in culture as it retreated from Mosul in November 2017.