The local administration in Iraq's northern province of Ninewa announced plans to carry out a range of reconstruction projects in Hamam al-Alil, 27 km south of the provincial capital Mosul, designed to rebuild the infrastructure in the Islamic State (IS) conflict-affected town.
Hamam al-Alil, was overrun by IS in 2014, and was recaptured by Iraqi security forces in November 2016.
Khalaf Khidher al-Jiburi, Hamam al-Alil sub-district commissioner confirmed to KirkukNow that "a total of 2.9 billion IQD has been allocated as part of the reconstruction plan to build three modern schools in the sub-district."
"800 million IQD has been allocated for the rehabilitation of mineral water springs, which will be implemented by specialized local and international companies," he added.
The town is best known for its mineral water springs. The water drawn from the springs is collected in large separate pools providing natural therapy for people from across the country.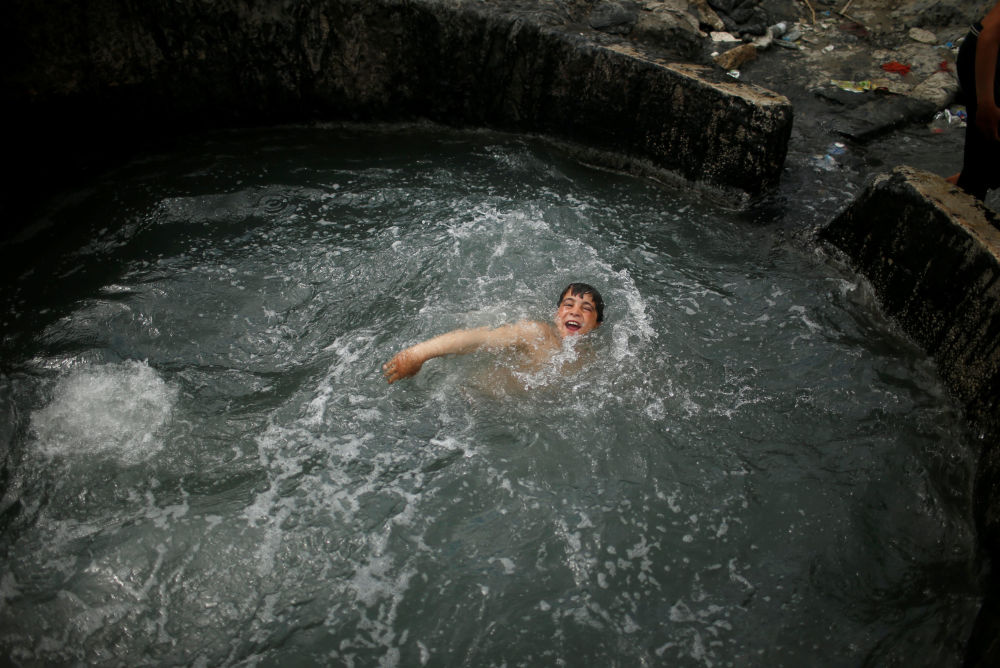 Water and electricity remain two unfulfilled basic services in the town, according to Marwan al-Jiburi, a resident of Hamam al-Alil.
 "The provision of basic services in the area will encourage the return of its displaced population, and will also lead to stability in the various aspects of life," Marwan al-Jiburi told KirkukNow.
Hamam al-Alil sub-district commissioner reaffirmed that there is a coordination between the town's various departments to step up their efforts to tackle water and electricity shortages.
"The conflict has left many streets in the sub-district in a bad shape, and they are yet to be reconstructed," Abdulla al-Luhaibi, another local resident spoke to KirkukNow. He indicated that potholes in the town's main streets need to be urgently repaired before the winter season.
Meanwhile, the director of Ninewa municipalities, Abdul Qader Dakhil, said work continues to restore stability to southern Mosul's Hamam al-Alil.
Dakhil confirmed that "An area of 22,000 square meters of the sub-district's streets has been asphalted in addition to the construction of sidewalks", adding that "work is underway to rehabilitate the entire infrastructure in the district."