Two gunmen believed to be Islamic State (IS) militants were killed in a raid carried out by Ninewa Operations Command units in southern Mosul.
Southern and western parts of Ninewa province, particularly in Baaj, Rabi'a, Tal Abta, al-Hadhar as well as desert areas in southern Mosul's Gayara district have been witnessing sporadic attacks blamed on IS sleeper cells.
Lieutenant General Noman al-Zawba'ie, commander of the Ninewa Operations Command, speaking to KirkukNow said "intelligence reports have indicated that IS militants were hiding inside a tunnel in the of ​​Ain al-Jahsh area south of Mosul."
In mid-2019, security officials emphasized that there were security gaps in the southern parts of Ninewa province, and called for a reformulation for the security plans, after intensive militant activities were reported by remnant of IS.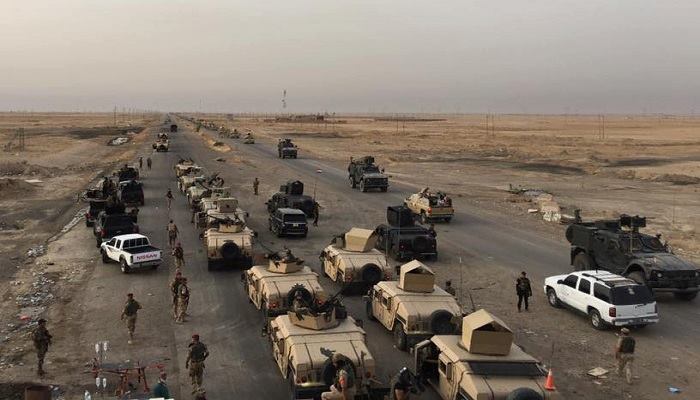 Noman al-Zawba'i said that a joint force from the 21st Brigade, 20th Brigade and a SWAT team headed to the designated target, adding that the militants were besieged inside the tunnel they were hiding in.
"The gunmen refused to surrender and tried to attack the security forces which responded quickly and managed to kill one gunman carrying a machine gun and another wearing an explosive vest," al-Zawba'i said.
Iraqi security forces backed by coalition forces recaptured Ain al-Jahsh in February 2017 after week-long clashes. However the group is believed to be reorganizing in the area with their number estimated to be 200 fighters.