The Reconstruction Fund for Areas Affected by Terrorist Operations (REFAATO) has announced plans to build low-cost residential units in Mosul's Old City, as part of the efforts to tackle housing problems in the war-ravaged city.
The United Nations estimates that more than 8,000 homes were destroyed or damaged in the Old City during the battles to retake the city from the Islamic State (IS) group.
The Old City, known as the heart of Mosul, is located on the west coast of the Tigris River. It becane the cornerstone for the establishment of Iraq's secnd populous city.
Salim Yahya Othman, head of the Reconstruction Fund for Areas Affected by Terrorist Operations, speaking to KirkukNow, said ,"The plan is aimed to build low cost residential units for impoverished families which lost their homes during the fighting and are unable to return."
Despite the immese damage the Old City suffered during the military operations to retake Mosul from IS in 2017, a large proportion of its residents has returned and undertook the task of erasing the legacy of war and pave the ground for a new life.
"The construction of these residential units will be carried out with funds collected to rebuikd the war affected areas in Ninewa province, including the OLd City" Othman said, adding that REFAATO has played a critical role to restore healthand education services to these areas.
The Old City is home to dozens of Islamic, Christian and Jewish historical landmarks, including the Great Mosque of al-Nuri and its Hadba Minaret, built in the Atabid era, and was destroyed in 2017.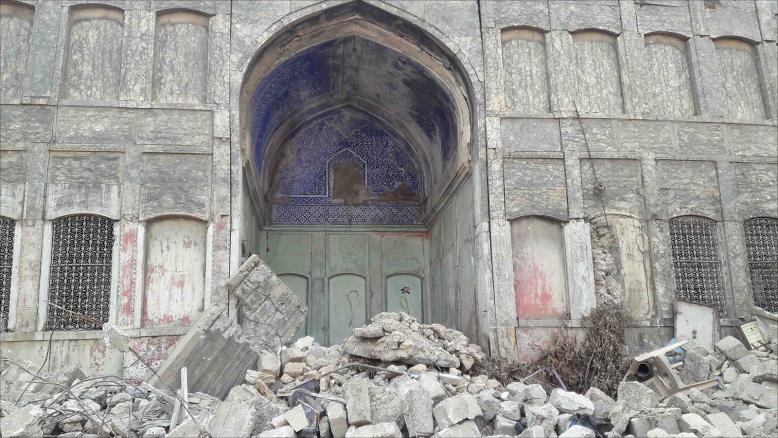 The head of REFAATO indicated that the residential units will be built according to standards set by engineering teams. The project wil be carried out soon after a large-scale campaign to remove all the remaining rubble from the Old City.
The Old City of Mosul used to be a very well-preserved heritage environment. In contrast to other towns in Iraq, it had been little affected by modernization, and retained much of its traditional ethnic and religious marks.
The Old City is home to over 365 historical landmarks of different eras and religions, including the iconic mosques of al-Nuri , Imam Al-Bahir and Imam Muhsin, which were blown up by IS, in addition to many Christian churches and monasteries, according to the head of Ninewa Municipalities Abdul-Qadir al-Dakhil.
Al-Dakhil pointed out that the number of homes in the Old City is estimated to be 12 thousand old houses. He reaffirmed that an Italian company has redrawn the urban planning of the city in 2008, according to the historical perspective of the region, however the Iraqi government has not taken the design into consideration.