A car fall into a deep hole in one of the Mosul's main streets leaves the driver injured.
The hole the car fell into is a meter and a half deep. Street repair has left several dangerous holes that have caused numerous incidents and have not been refilled.
"The car fell into a hole in Al Sukar Neighborhood, close to Al Kansass Teaching Hospital, east of Mosul. Beside the damage of the car, the driver's head and chest were also injured," Fawzi Saif, 29, told Kirkuk Now.
Fawzi, a shop owner, has witnessed several similar incidents and demonstrated the danger of the holes of the street projects to Kirkuk Now. Incidents are more likely to happen at nighttime and especially when the weather is rainy.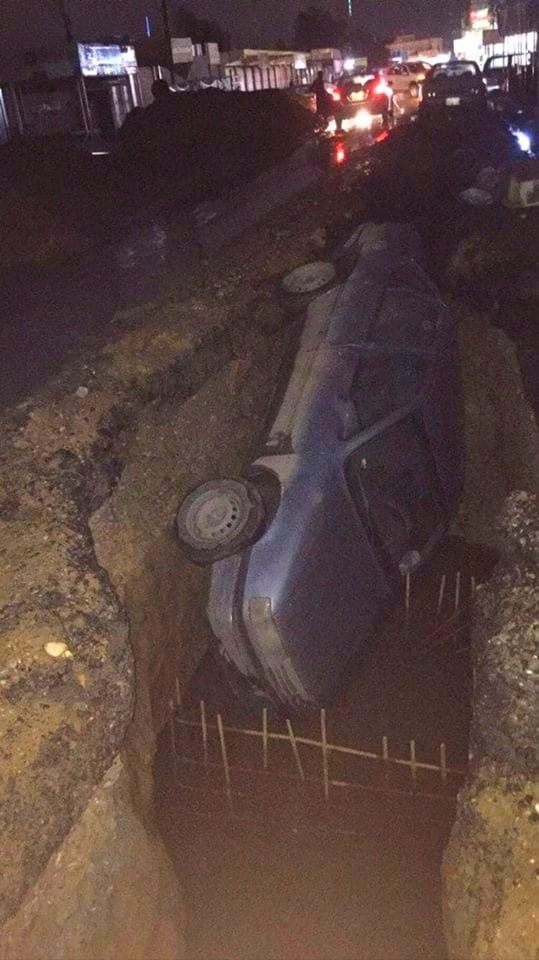 The holes have been digged for the repair of the main streets and the sewers which were mostly damaged due to the war against ISIS. According to Mosul municipalities statistics, the scale of destruction of some parts of the streets and sewers reach 90 percent.
"Mosul Emergency hospital, in 72 hours, received four injured persons who fell into the holes," Qahtan Esam, a doctor, said.
He added that, "one of the injured persons was an eight-year-old child who fell into a hole while riding his bike and his right leg broke. Another one was a woman whose pelvis broke. The other two people were also injured."
The holes, which have been digged as part of street and sewers repair, have been left unrefilled for a long time, not only posing threats to people's lives but causing traffic jam and crowd, too.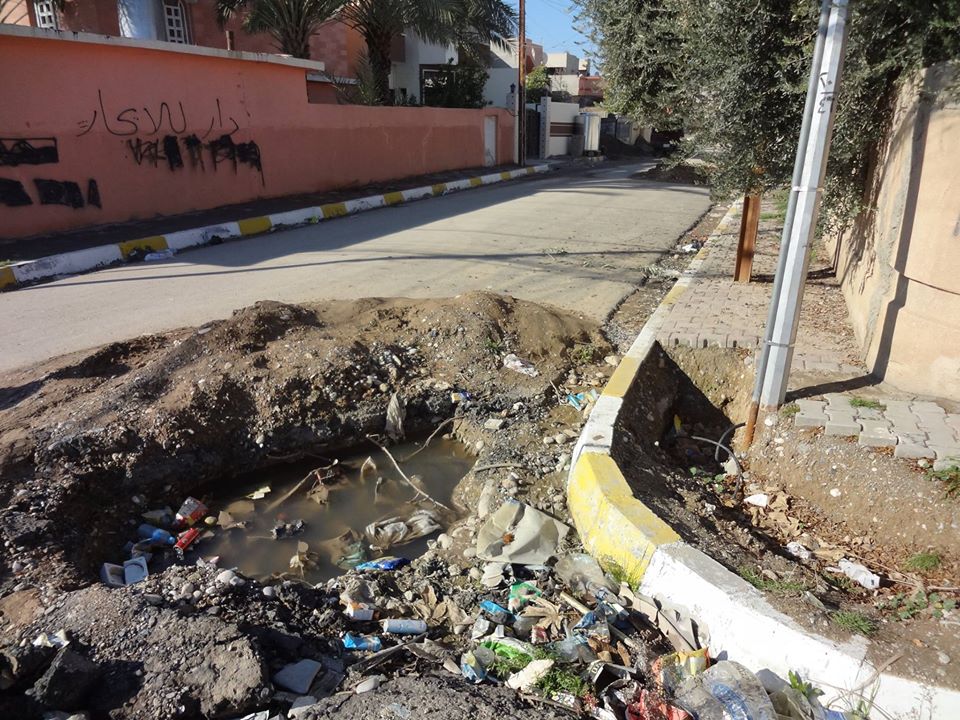 "After numerous incidents, we talked to responsible people to put caution signs in order to make people aware of the road repairs," Najim Al- Jabouri, governor of Ninewa, told Kirkuk Now.
The governor emphasized that the contractors will take responsibility for any harms that may happen to people due to lack of road warning signs.
"Ninewa traffic, roads and bridges department, municipality and other administrations should investigate management of the projects and hold contractors accountable for not putting warning sings," Jabouri Said.
Most of the buildings in western Mosul were destroyed and great portion of pile of concretes of the damaged houses are yet to be removed. Whenever it rains particularly at nighttime, people's mobility becomes hard due to the damages.
"The holes of the street repair projects are very dangerous in old and middle of Mosul. Some holes are two meters deep and one meter wide," Ali Fawzi,47, residing in Al- Maidan neighborhood in the old city, said.
Fawzi added that children, women and men are injured on daily basis due to the holes and the governorate has not tried to eliminate them which have put people's lives in danger.
Mosul municipality, before ISIS took over the city, had 934 vehicles and machines with four thousand and five hundred employees, but now has least vehicles and machines with half of its employee lost.
Sabat Ahmad, assistant to director of Mosul municipality, mentioned that small budget and limited machines and labors are the reasons for lack of services and solutions to the street damages and holes.
Mosul has been liberated since Jun 2017 but thousands of its residents are still displaced due to lack of reconstructions and services.