Walid's family has 11 members. If he buys foods for his family, he will need a great amount of money monthly and he cannot afford that. He fears that his children will remain hungry if food aid is not provided to them soon.
 Walid Salman and his family live in Bersiv camp in Zhako district, Duhok province. Despite the suffer of being displaced, he has not received food assistance for more than two months which was given to them by the organizations and the government.
"Every month I need 700 thousand Iraqi dinars IQD ($583) to buy sugar, rice, oil and flour. Sometimes I buy them and pay later, but the situation is worsening and I no longer receive the monthly stipend which was cute like the food aid," Salman told KirkukNow.
Through the administration of the camp, the UN organizations gave 17 thousand IQD to the individuals IDP of the camp but this small stipend has also stopped for unknown reasons.
Beside monthly stipend, since the beginning of people's displacement, the government with the help of the organizations provided monthly food aid and daily necessities.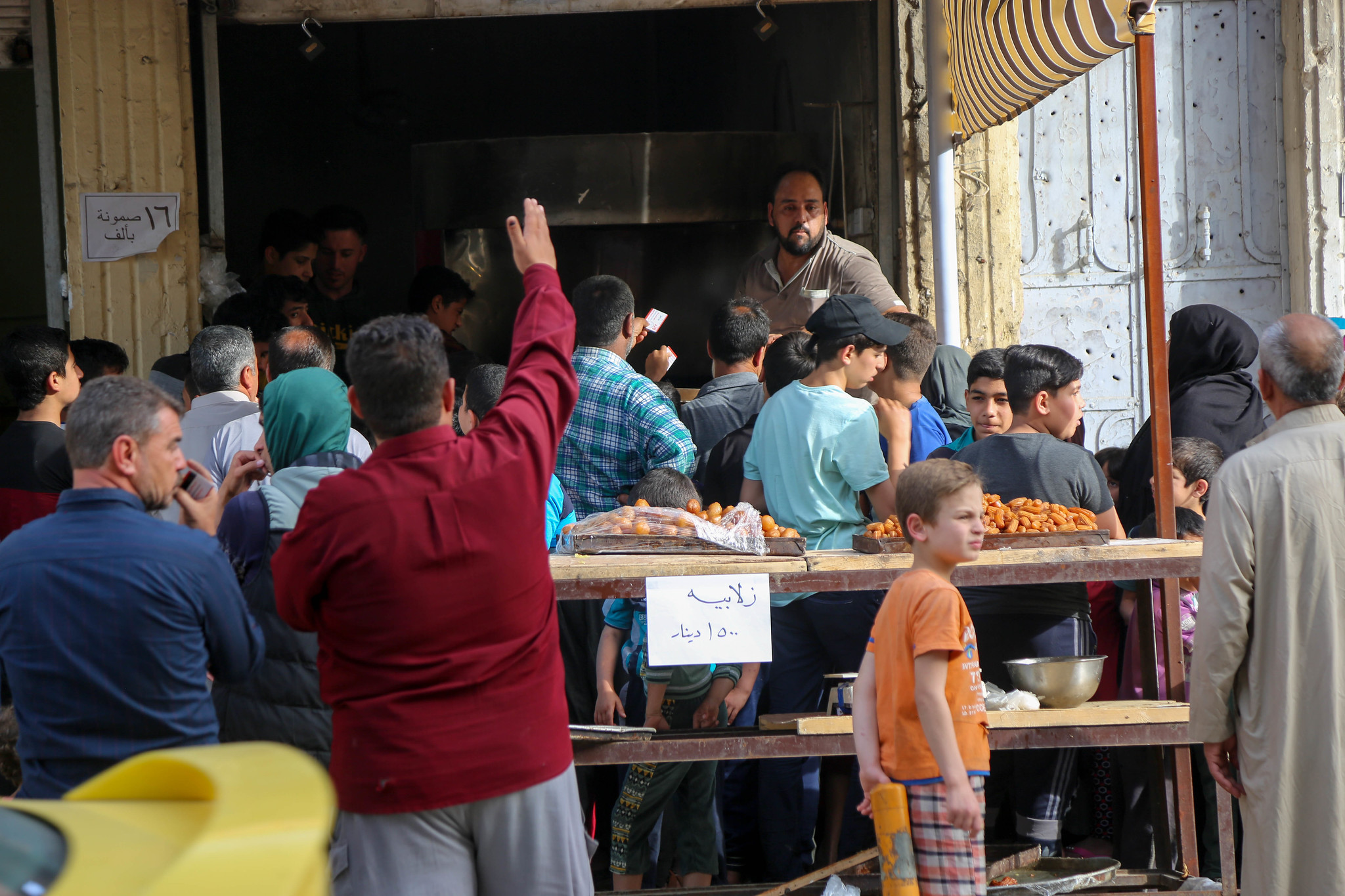 Salman said, "our situation is very bad, I am a volunteer Peshmerga and receive a small amount of money and I am also a worker, but I still cannot afford the expenses of my family."
Even though the areas of the IDPs are liberated, they, especially people of Sinjar and Nineveh, still cannot return to their hometowns due to lack of services and security and reconstructions of their destroyed houses.
In the Kurdistan Region, there is more than a million IDPs and refugees, most of them are from Nineveh. Some of them live in the camps and the other live in the different areas of the region.
Salim Saeed, the public and press secretary of Duhok Humanitarian Affairs Board, stated that, "since the beginning of the displacement wave, the World Food Programme organization with UN Commission for Human Rights gave 20 thousand IDQ to every displaced person, but later it was reduced to 17 thousand for every six weeks."
Saeed explained that the food aid has not stopped but it is delayed because most of the organizations have moved to Nineveh. However, the office of the Iraqi Ministry of Displacement and Migration and some other organization are still in the camp to provide the people with food aid.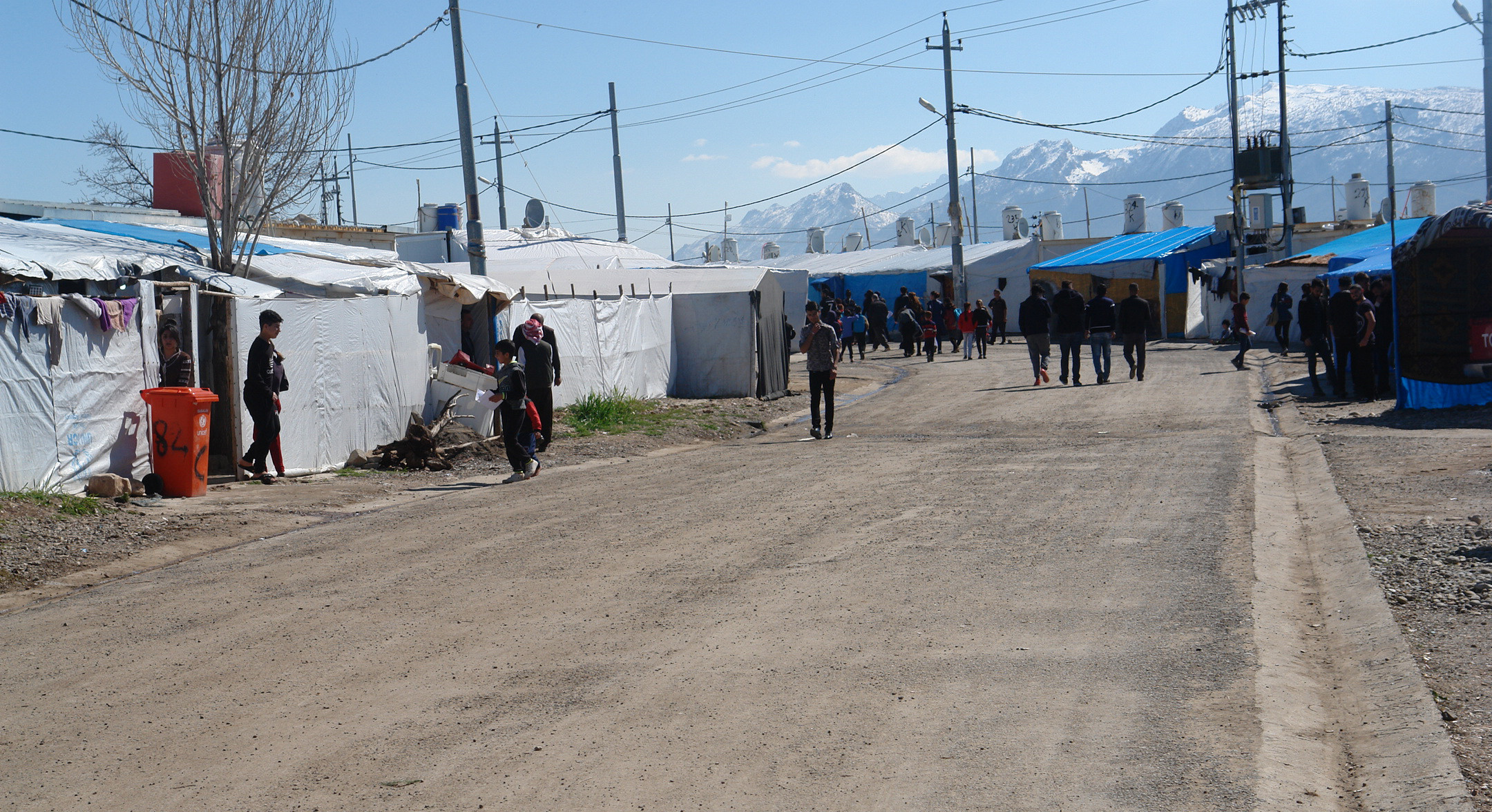 According to a report of the International Organization for Migration (IOM), 41 percent of the Sinajr and Mosul resident are still displaced and those who live in the camp do not intend to return in less than a year.
Hawaris Samir, who has lived in the camp for five years and who has two sisters and two brothers, has received food aid three times in the last seven months. The last time he received it was in May.
"It has been two months we try to buy our necessities. It has put financial pressures on us. Unfortunately, the responsible institutions have forgotten that we are displaced," Samir said.
Samir asks that, "if we do not receive food assistance, then what is the role of the organizations, the federal and regional government? While in the media, they say they serve the IDPs 24 hours a day… that is not right because there are hundreds of families who do not have money to buy food for their children."
The central government, besides providing food assistance with the assistance of the organizations, in earlier months decided to allocate an amount of money to those families returning to their hometowns.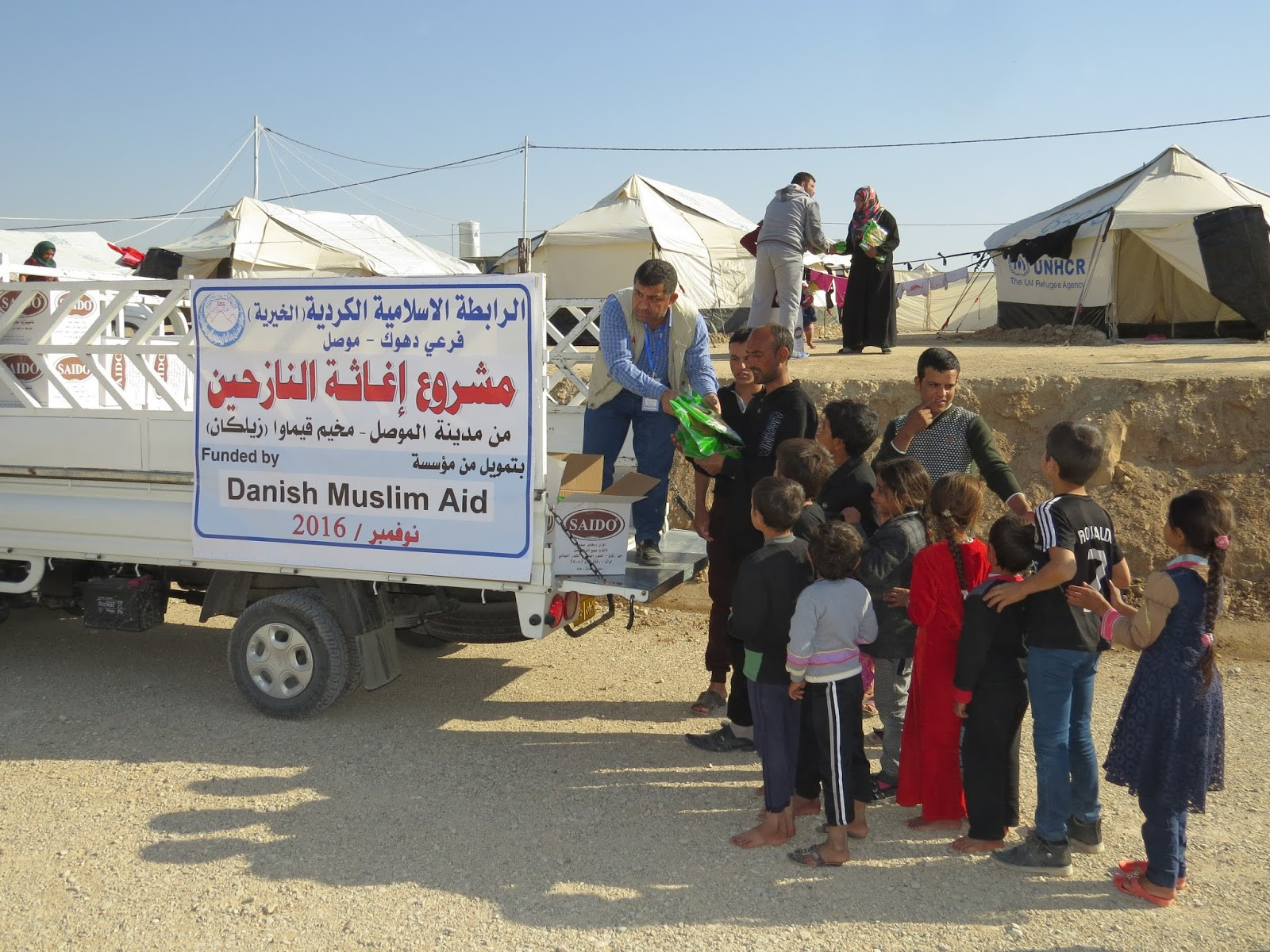 Askandar Mohammed Amin, head of the office of Ministry of Displacement and Migration in Duhok, stated that, "this year, they have provided food aid three times. It has stopped for two months because now we are busy with giving food aid to IDPs outside of the camp. As soon as it is done, food aid provision to those in the camp will start again."
In mid 2014, due to ISIS attacks, approximately six million people, close to 15 percent of Iraq's population, were displaced among which four million are yet to return.
Ismail Mohammed, deputy governor of Duhok for migration and displacement affairs, stated, "this month, we will start providing food aid including rice, oil, sugar and flour as well as cleaning materials. These assistances are continuous."
Food crisis and aid delay are problems that the people of the camps live with. Salman wishes to have flour at least to make bread until the organizations provide them with food.