Kurdish Asaysh and Peshmerga forces's joint operation conducted two find and free two abducted brothers was unsuccessful, but it became clear to the forces that, "ISIS is strengthening in the area and receives assistance including weapons and food."
The unknown gunmen on Saturday, February 1, 2020 kidnapped the two brothers in Dawda area, located between Kifri and Tuz Khurmatu. They were going home with their wives and children from Tuz Khurmatu to Kifri.
The gunmen abducted the brothers and left their wives and children behind.
The Asaysh and Peshmerga forces conducted the operation on Sunday, February 2, aiming at freeing the two brothers.
Hemn Jalal Isa, 34, and Qane Jalal Isa, 32, were farmers and had no issues according to their family.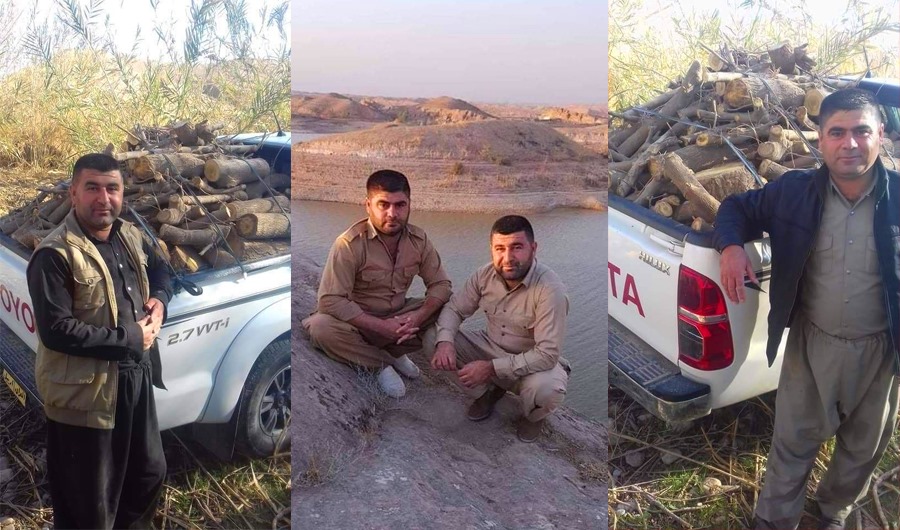 Jamal Saleh Ahmad, commissioner of Nawjul subdistrict, in Tuz Khurmatu district, participated in the operation and said, "ISIS activities in  this area has increased, they have come closer and increased their activities such as kidnapping the two brothers, we could not find and free them in this operation."
"What we have found out in the operation is that ISIS members have presence and bases in this area…they have left numerous bombs, weapons, and other materials," Ahmad added.
In the operation the forces have traced the car's tire used to kidnaped the brothers.
Family members of the abductees stated that the gunmen have spoken in Kurdish, Arabic and Turkmen and had three Toyota pickups with them. They have also taken the car of the brothers.
Ahmad claimed, "the gunmen left the area based on the trace of their cars' tires."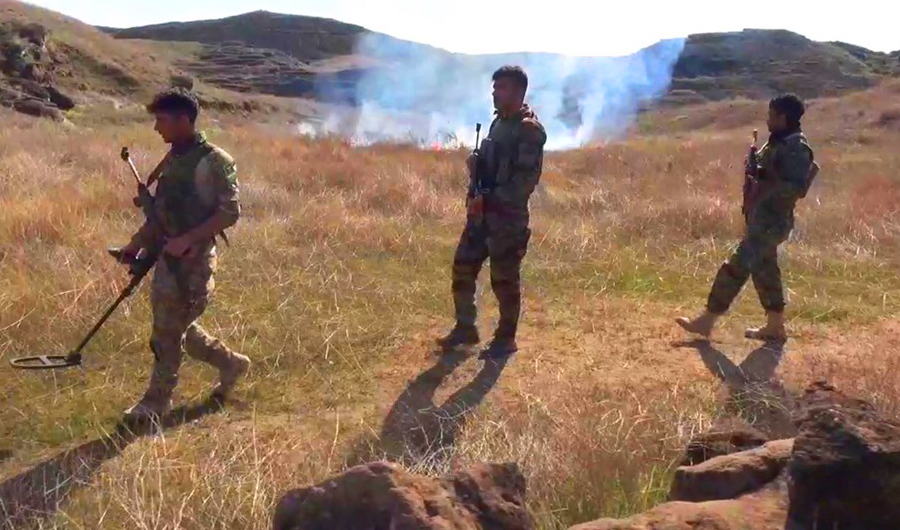 A Peshmerga commander, who was involved in the operation and wanted to remain anonymous, said, "in some areas, we saw the militants, but due to the fear of mines, we could not advance, they have created bases in the area and have good weapons and bombs."
The commander explained that the rise of insurgency is the reason of a security vacuum in the area. Lack of cooperation between the Peshmerga and the Iraqi forces have left the vacuum unfilled.
The areas where the militants hide are hilly making it difficult to the security force to track and find them.
The commander doubts that the militants receive the assistance "from areas that are under the control of the Iraqi force because they have all the necessities in their bases and the source of their assistance is strong."