In most of the gas stations in Mosul, cars daily line up to receive fuel, however, Nineveh administration declines any fuel crisis.
According KirkukNow follow up, Mosul gas stations are crowded and drivers wait in long queue to refuel their cars.
"I waited for four hours in front of Shalalat gas stations until gasoline arrived to the station," a taxi driver said,
The taxi driver who spoke to KirkukNow yesterday mentioned that it had been 48 hours that fuel shortage has emerged and as a result the drivers buy it and store it which has made the queue longer.
 Mosul had faced fuel shortage many times in the past.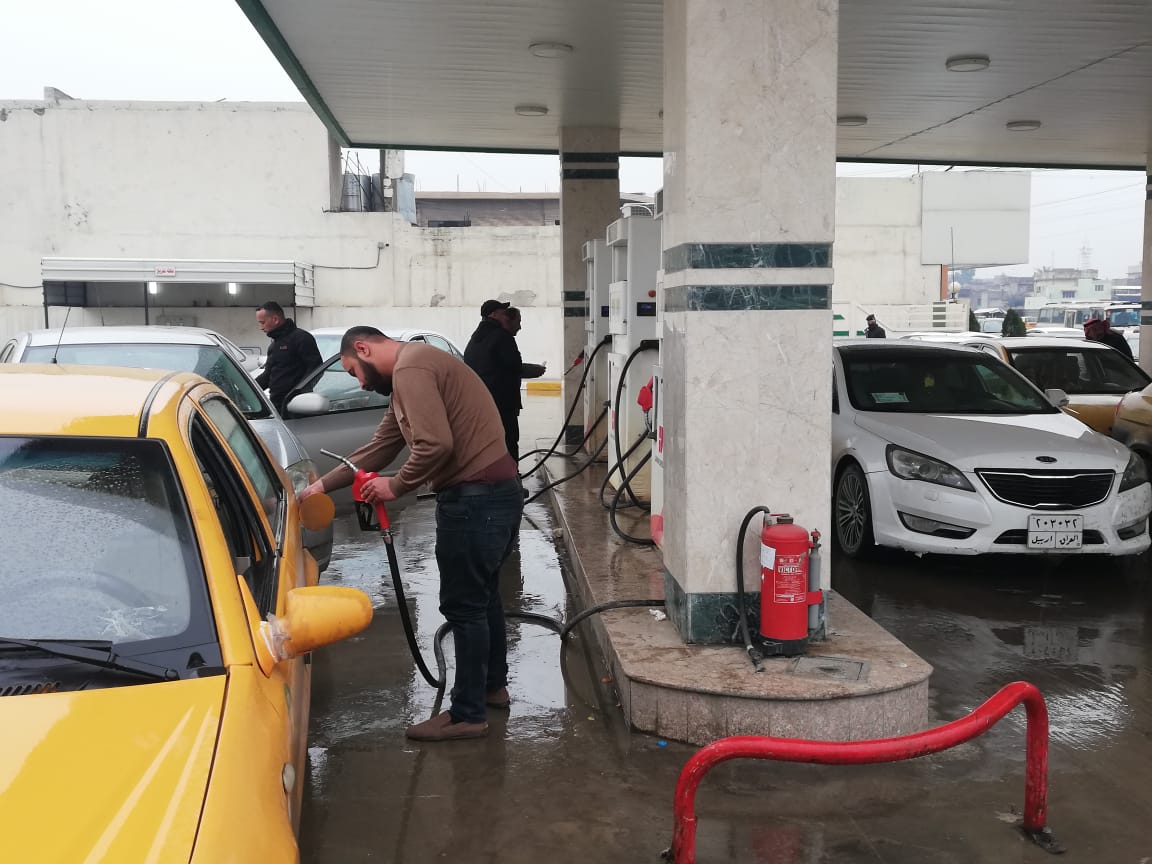 Muntazar Fazil, spokesperson of the oil products contributor company declined any fuel shortage in Mosul and claims that the governmental gas stations are open and every car is given 40 liters of gasoline.
"Because of the spread of fuel shortage rumor, many drivers have visited the stations to refuel their cars and buy more gasoline to store it at their home. This has created the crowd," Fazil said.
While Fazil states that their stored gasoline can be enough for 20 days, KirkkukNow has learned that fuel shortage crisis has emerged for numerous days and people cannot easily refuel their cars.
 Ali Sahil, an employee of one of the governmental gas stations, revealed that fuel shortage exists and its price has increased in the black-market.
"The price of one liter of gasoline at the governmental stations is 450 Iraqi dinars, but in the black-market, it has reached 500 to 650 dinars," Ali said.
Nineveh's allocation of daily gasoline was 60 trucks, but dropped to 50 while the number of cars is on the rise in the province.
Zuhir Araji, commissioner of the central district of Mosul, admitted that there is fuel shortage crisis and referred the problem to a new contract signed between a company and the government to transport gasoline to the city.
Araji explained that the new company was supposed to deliver gasoline to the city on the day it got the tender but days have passed and zero liters of gasoline has been delivered to Mosul.