Flooding house collapsed and killed five internally displaced persons (IDPs). Heavy rain caused significant damages to IDP camps, residential areas and bridges in Diyala and Nineveh province.
On Wednesday 18 March, a wave of heavy rain with wind hit several Iraqi provinces and caused immense damages in Nineveh and in the IDP camps.
In Baqubah, Diyala, five members of family died when the roof of their houses fell on them.
Ahmad Sarhan, who witnessed the event, said, "that family had moved to industrial neighborhood for years, their house was made out of wood and mud, it was very old and collapsed due to the heavy rain."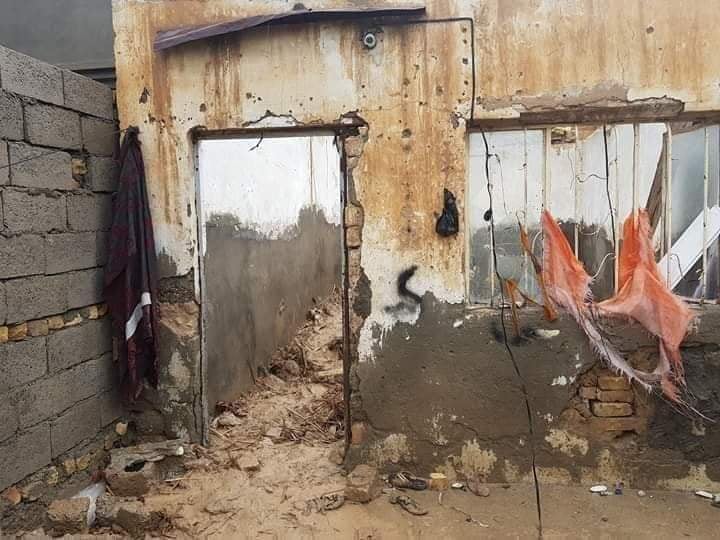 "A mother, her thee daughters and grandmother died, only two children, two years old and one and half years old survived," Sarhan stated. Sarhan also added that their father had passed away a while ago.
The heavy rain caused flood in different areas and many houses submerged.
Fars Khuzir, head of media office of Diyala General Hospital, said, "five members of the IDP family passed away due to the roof collapse of their house, only two children survived and their injury was slight."
IDP camps, especially in Duhok, and Nineveh, were also damaged by the flood. Kabaratu and Sharya camps were among the camps hit by heavy rain and sleet.
Salim Qulu, an IDP of Sharya camp in Duhok, said, "heavy rain and sleet fall ruined and tore 10 tenets of the IDP families."
According to Kurdistan Regional Government's (KRG) data, more than 787 thousand and 367 IDPs reside in the Kurdistan Region.
Iraqi Ministry of Displacement and Migration decided to deliver food aid and other necessities to the camps, especially families harmed by the flood.
In the city center of Mosul, most of the streets submerged.
KirkukNow reporter covered the street flooding Mosul and saw Civil Defense officers rescued people using boats, numerous cars were flooded, some houses collapsed.
In Tal Afar district, western Nineveh, the heavy rain forced175 families to evacuate their houses.
Iraqi Red Crescent Society issued a statement in which it states that in Rabia sub-district in Tal Afar, 15 families evacuated their houses because of flooding
In a village in Ayaz sub-district, Tal Afar, 25 families were displaced by the flood after house flooding.
Nashar Qassab, commissioner of the sub-district, said, "the village is devastated because of rain fall and flood, the residents were harmed significantly, beside the injury of many.
They heavy rain blocked the road between Mosul- Tal Afar and Sinjar- Ba'aj
Qassem Mohammed, Tal Afar commissioner, said, "two bridges in western Mosul collapsed, those companies that are involved in the reconstruction of the areas are attempting to rebuild them as soon as possible."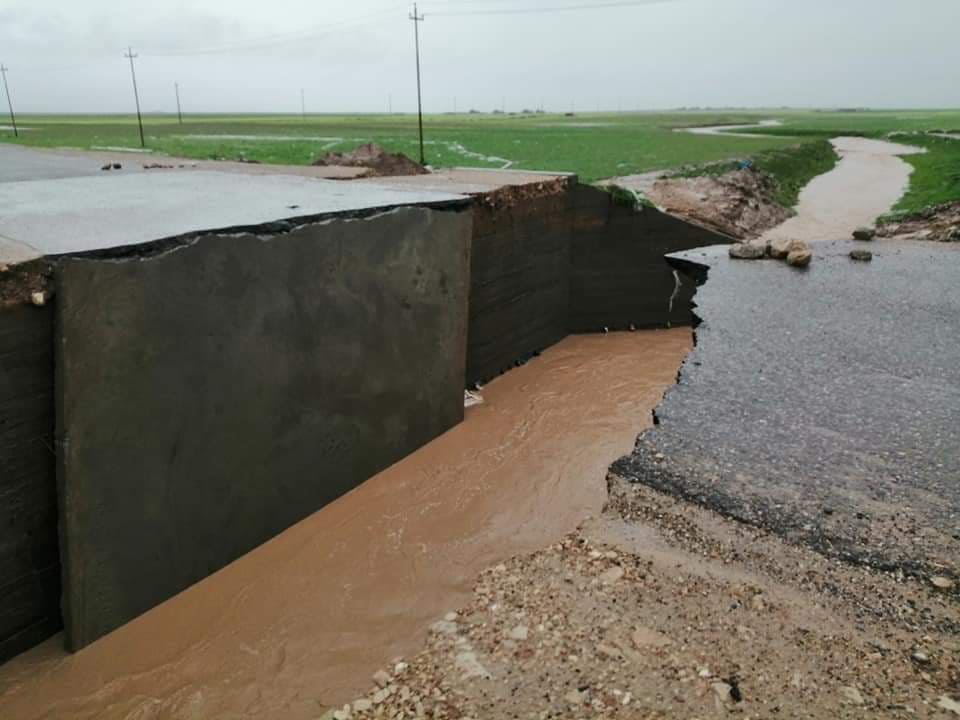 The heavy rain forced the authorities to break the coronavirus lockdown. In Nineveh, some of the Mosques were opened to house those evacuated their flooded houses.
The heavy rain also hit Kirkuk and Salahuddin. In Shrgat, numerous bridges were damaged and some collapsed due to the water level increase of Tigris River.
In Iraqi Kurdistan Region, many neighborhoods in the city of Erbil and Duhok were flooded and two persons died, as a result.
Heavy rain flood happens yearly in the Nineveh, the IDPs camps, and other regions.