Hundreds of Ezidi workers are trapped in the middle and southern Iraq due to the national lockdown aimed at preventing the spread of coronavirus.
They are nearly 300 to 500 workers who used to work in Baghdad and other areas outside of the Kurdistan Region's provinces. Now, they asked for help to return to their hometown.
Aysar Mdur Shlo, who lives with his wife in Babiri village in Nineveh plain, stated that it has been 40 days since he is in Baghdad and has not been able to return to Babiri.
"I was a worker and used to stay in a hotel, and when the curfew was announced, I could not come back, and it is 40 days I am in Baghdad," Shlo said.
Shlo sates that he lost his job, and he is about to spend the money he earned in 40 days.
"I pay for all the costs of staying at the hotel and buying food. We were forced to move to a cheap hotel and book a room for five persons. If there is not a solution for us, and if the curfew is extended, then we will not have money for the hotel and food."
The Iraqi Central Government and Kurdistan Regional Government (KRG) have announced a curfew since mid-March as a preventative measure against the outbreaks of the virus.
The curfew bans traffic inside and outside of the provinces.
Shlo added, "through KirkukNow, we ask for a quick solution, and we are ready to be quarantined for 14 days anywhere."
Through KirkukNow, we ask for a quick solution
Ayaz Naziz Sisu, who lives in Dugha village in the Alqosh sub-district, stated, "I have worked at a restaurant in Baghdad for six months. Before the curfew, I used to return every 25 days and stayed with my family for a week, but now I am stuck."
I used to return every 25 days and stayed with my family for a week
The restaurant where Sisu used to work has been closed for 20 days due to the lockdown. He has his job and spends the money he gained before.
"Our situation is very bad. My wife waits for me to provide her with some money. Besides this job, I have no salary. My wife has borrowed money to buy food and other necessities," Sisu stated.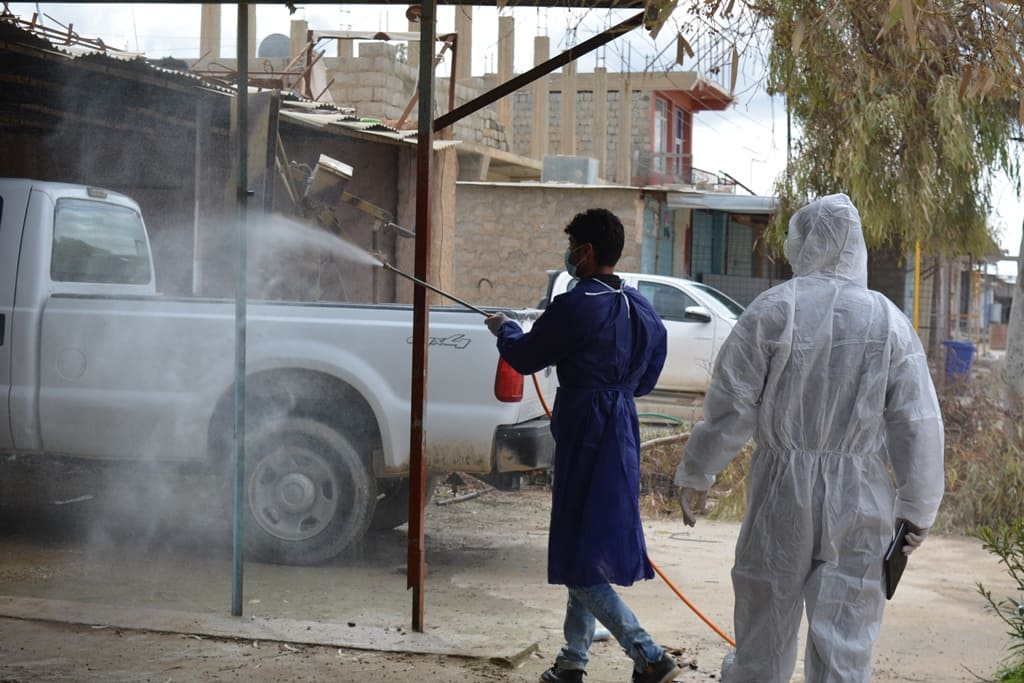 Kurdistan Regional Government has allowed people who are away from their families to return and join them within 72 hours; however, such a decision is not implemented in the middle and southern provinces.
Faris Issa, the KRG representative in Baghdad, said, "numerous Ezidi workers have contacted us, and we have asked for the names of all of them to help them return."
According to Issa, they are approximately 300 to 500 laborers.
"The workers are from different places, so their return at the moment is difficult to a certain degree ," Issa stated.
He added that "whenever we have the list of the names, we will formally ask the federal and regional governments to find a solution for their return, but before joining their families, they have to be quarantined for 14 days."