In Khanaqin district, one case of coronavirus has bene recorded in a village, which has been placed under quarantine to prevent the further spread of the virus. In Diyala province, the number of suspected people infected with coronavirus has risen to 150.
In the recent days, a 39 years old woman, who lives in Kashkul village in Khanaqin, was infected with coronavirus and has been admitted to hospital. Her entire family and village have been quarantined.
Sarmad Bayati, head of Khanaqin Health Office, said, "the village has been quarantined since March 5, for a period of 14 days. No movement is allowed until the villagers all are tested for coronavirus."
The village has been sprayed with disinfection, too.
"There is doubts of infection because the woman had close contacts with her mother, father, and sister, who are all seven persons," Bayati added.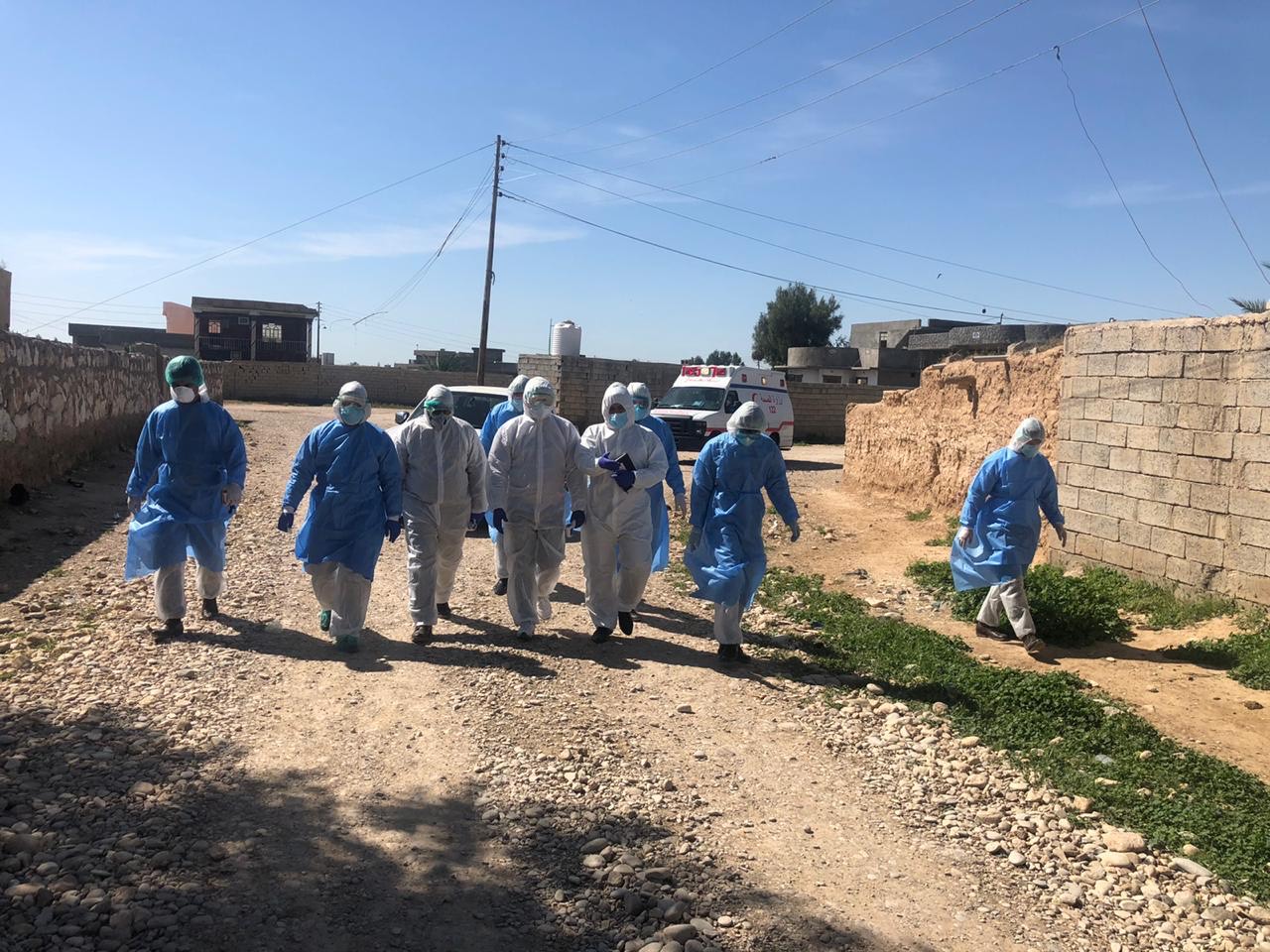 According to latest statistics of the Iraqi ministry of Health, 18 people are infected with the virus in Diyala, among whom one person is from Kahanqin. Five of the infected people have recovered and three have died.
Faris Azawi, head of media office of health directorate in Diyala, said, "so far only one person has contracted the virus in Kashkul village, but serious measures have been taken to prevent the spread of the virus."
The infected persons are under medical observations in the province.
A nationwide curfew has been enforced in Iraq. Since the announcement of the curfew, Khanaqin's al-Munzrya custom point with Iran has been closed.
1232 coronavirus cases have been confirmed as of now in Iraq. 496 patients have recovered and 69 died.