In the first four months of 2020, seven women have "taken their lives," five of whom committed suicide during the national coronavirus lockdown. This raises concerns of the human rights organizations, who suspect that the rise of domestic violence is due to household tensions and pressures.
The latest "women suicide" happened on Sunday, April 19, at 10 p.m. in the Darwaza neighborhood in the city of Kirkuk, when a 19 years girl "took" her life, a source form the Police Department of Kirkuk told KirkukNow. "It is still under investigation."
This incident increased "the suicides" to seven, of which five occurred during the enforced curfew, according to the office of Iraqi High Commission for Human Rights (IHCHR) in Kirkuk.
Sajad Jumma, head of IHCHR office in Kirkuk, said, "from the beginning of the year (2020) to mid-March, we only had two cases of women suicides, but only during the lockdown, in which the families were confined to homes, the cases increased to seven, which is a dangerous rate."
"We cannot claim that these cases are all suicides, there is the possibility of murder, during that period, we have talked to the health offices to give us clarifications, and they promised us to recognize the murders and the suicides, but their condition was that the security authorities would announce the reasons, not themselves," Jumma stated.
According to IHCHR, household tensions, financial status, and psychological stress are the reasons for the suicide of women or their murder.
Jumma criticized the decisions of the government and stated, "it is right that due to the situation, people have to stay at their homes, but prior to the decisions, what would happen to the families and what is going on within the families and within their houses should have been taken into consideration."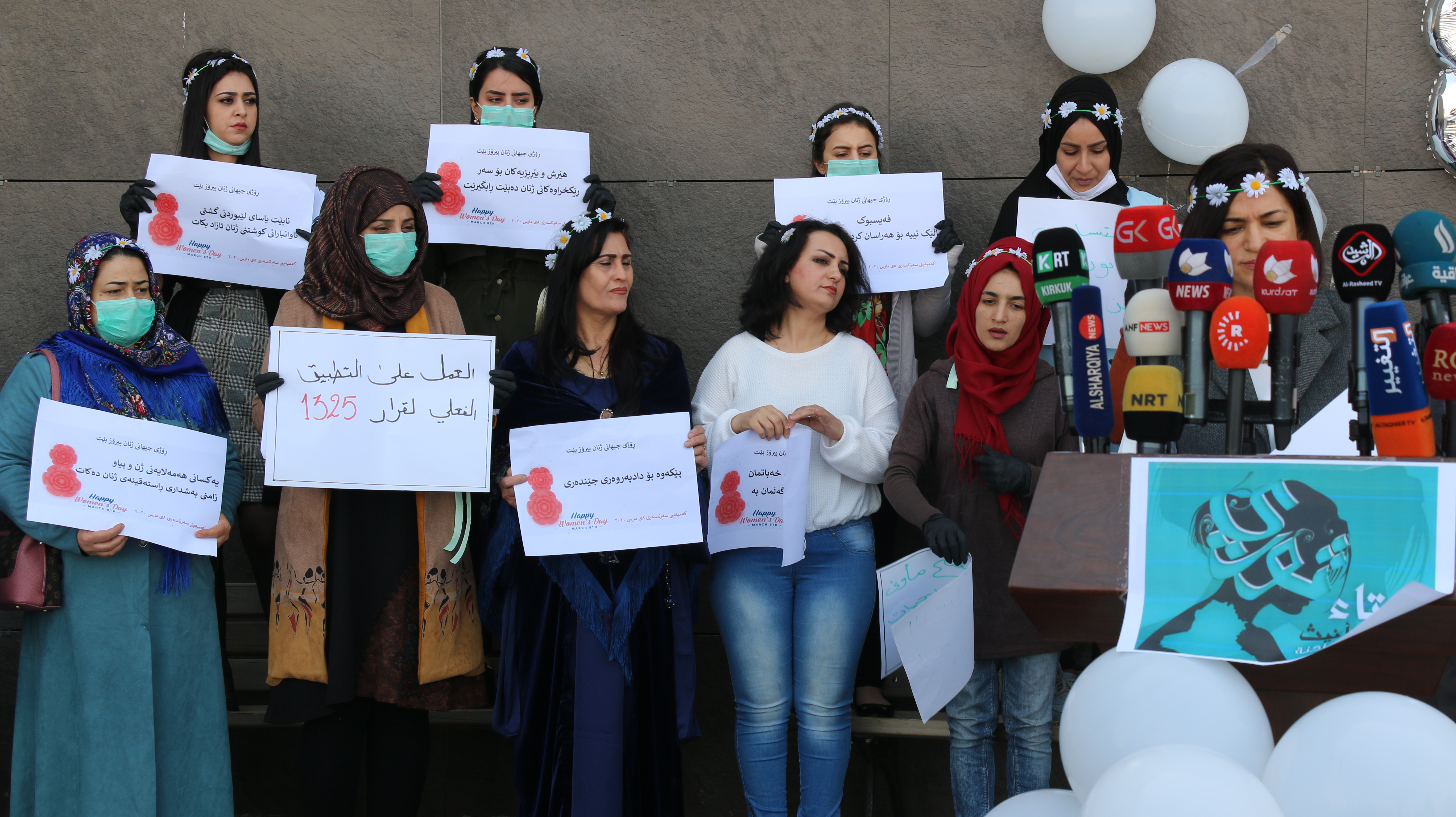 The federal and regional governments, as well as local administrations of the provinces have enforced a curfew since mid-March, intending to contain the spread of coronavirus.
Lawyer Ahang Anwar, head of Vyan Organization for the Rights of Women and Children, stated, "we cannot say that the women, who committed suicide, have decided on their own because everyone one loves life. However, we should know that before they made the decision to commit suicide, they had been under the pressure of their families, or they had faced violence, which, without doubt, has been the motivator to turn to suicide."
The rise of "women suicides" in Kirkuk is at a time when on Thursday, April 16, the United Nations in Iraq called upon the Iraqi Council of  Representatives to quickly pass the Anti-Domestic Violence Law as gender-based and domestic violence is on the rise.
The UN statement mentions that increasing household tensions have resulted from the national lockdown, where people have to stay at their homes to prevent the spread of coronavirus.