The dead bodies of the two killed Kakai farmers were found in Khanaqin district, Diyala province after their abduction. Their farms and tractors were also set on fire.
They were ambushed and abducted at 9:30 p.m. on the evening of Sunday, May 10 in Mikhas village, southern Kahanqin district. The residents of the village are Kakais, an Iraqi minority and were busy with harvesting their grain fields.
A source from the village told KirkukNow that, "snipers shot the village from 9:30 p.m. until 3:00 a.m. and their grain fields were set on fire. Two farmers and the driver of the harvester were abducted."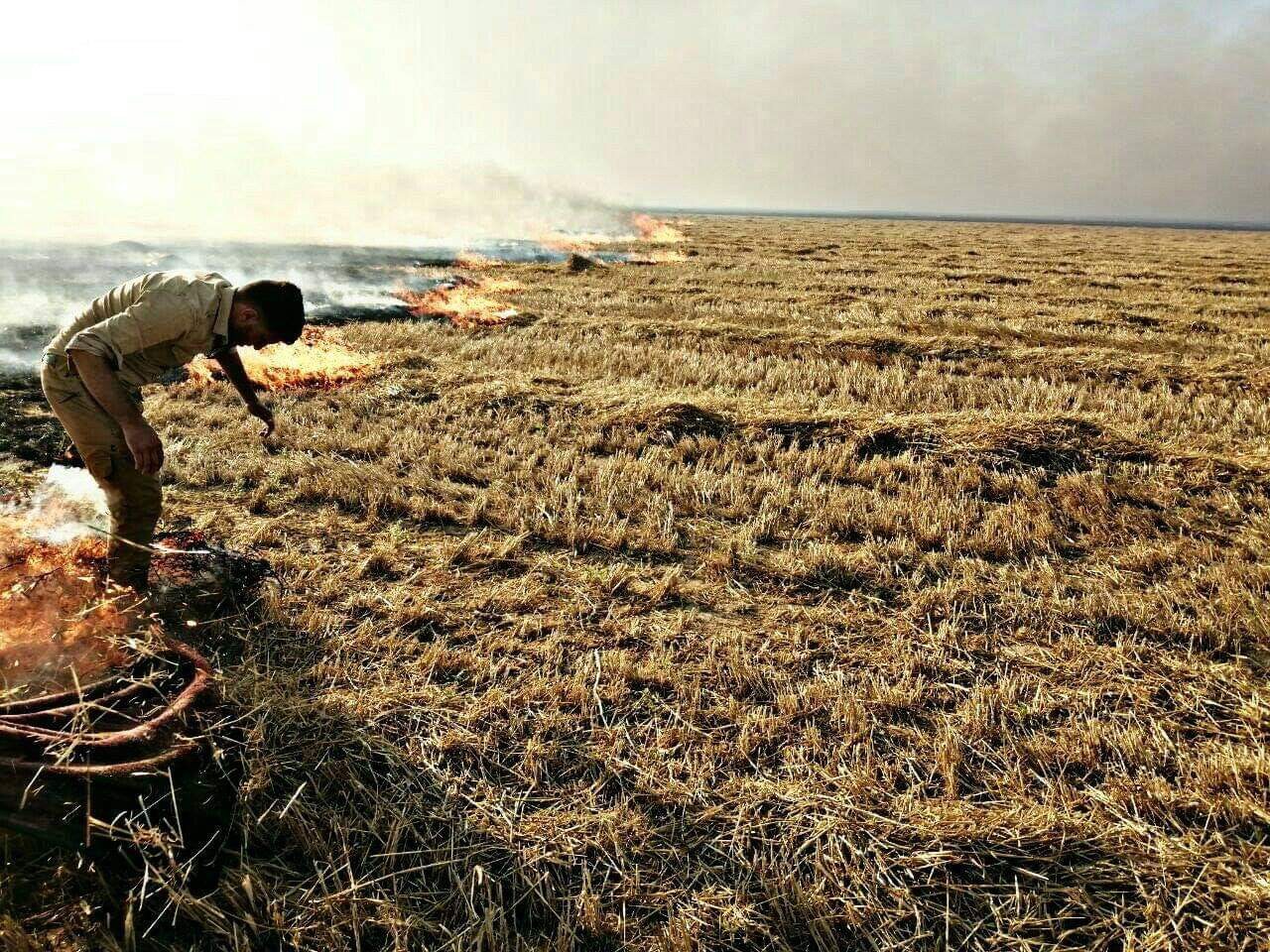 "The militants released the driver of the harvester but did not free the two farmers. They were found dead and were transferred to hospital to autopsy (on Monday)," the source added.
The identity of the gunmen is still unknown, but the villagers claim that they were "IS militants."
Yesterday, the family of the two murdered famers collected the corpses.
The sources added that there is a security checkpoint close to the village and more forces were deployed to, but they arrived late.  
This was the second attack on farmers and their grain fields. On Sunday, May 9th, Mubarak village in northern Khanaqin were also attacked and the villagers' grain fields were burned.