The crisis cell in Kirkuk, with the cooperation of the security forces, shut down the local markets, known as Bazaars, to prevent the spread of the coronavirus.
The security forces in Kirkuk have shut down the Bazaars at nights since Saturday, May 16 as coronavirus cases once more started seeing an increase.  
Dlir Shwani, a member of the crisis cell, told KirkukNow that, "a curfew is imposed from 6 p.m. until 6 a.m. and the Bazaars have to be closed. The decisions are made by the crisis cell and are implemented by the security authorities."
He reaffirmed that the decision to close the local markets is legal and normal, adding that such a decision was not made at the order or any person or party.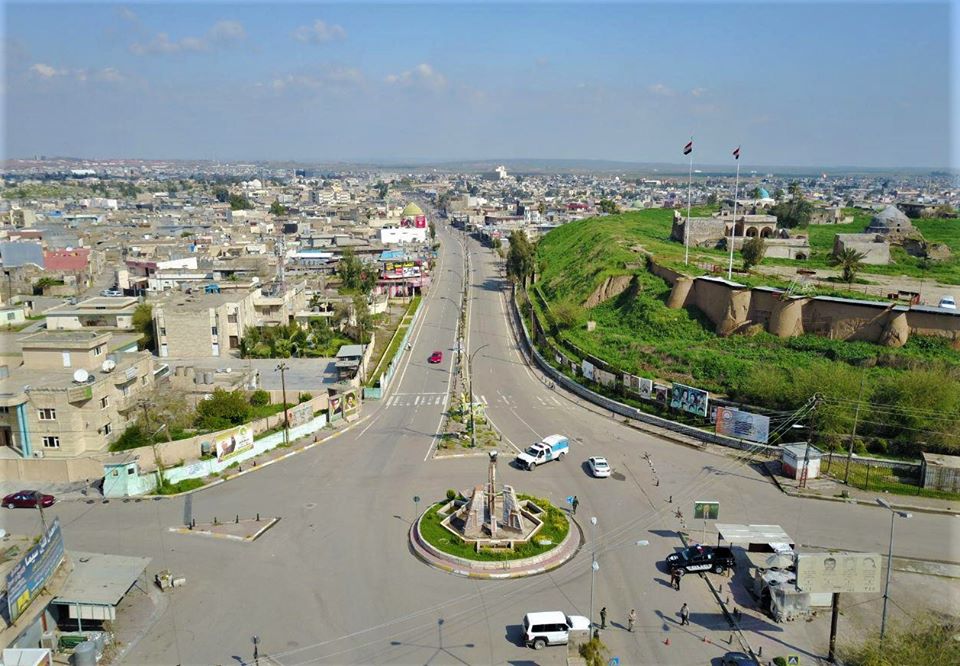 Meanwhile, Arshad Salhi, an Iraqi parliament member from Kirkuk, published a video on May 16, in which he called for restricting the measures, especially in the local markets as they are crowded places.
The crisis cell has ordered the 61st brigade to impose the curfew and the other measures taken against the spread of the virus.  
Kirkuk local administration implements the decisions of the Iraqi crisis cell, imposing the curfew from 6 p.m. to 6 a.m. and a full scale during the weekend, Friday, and Saturday.
The ministry of the health declines any news that another full scale curfew will be imposed across the country.
Khalaf Zyad, the acting director of health in Kirkuk, in his latest statement, warned about the threats of the coronavirus and called for the continuation of the measures taken to contain the virus.
71 cases of coronavirus have been confirmed in Kirkuk, among which 59 infected persons have recovered and two have died.  10 active cases remain.