Othman al-Ghanmi has approved the deployment of two additional federal police brigades to Kirkuk, in particular to Dibis and Hawija districts, western and south western of the city, where the Islamic State groups's sleep cells (IS) have recently intensified their activities.
Al-Ghanmi expressed his support for such a deployment in his visit to Kirkuk yesterday, Monday 23, where he met with the military commanders.
Ali Hamadi, an assistant to the governor of Kirkuk, said that, "the decision to deploy two additional federal police brigades to Kirkuk was made ten days ago and today (May 23) the minister of interior formally approved the decision."
"The two brigades are supposed to be stationed in Dibis and Hawija district, to protect the areas from the threats of IS," he added.
The IS sleep cells occasionally carry out attacks against the civilians and the security forces as well as pose threats to the oil fields located in Dibis.
Hamadi claimed that, "the interior minister has promised to deploy additional troops to the city whenever needed," and has praised the role of the federal police.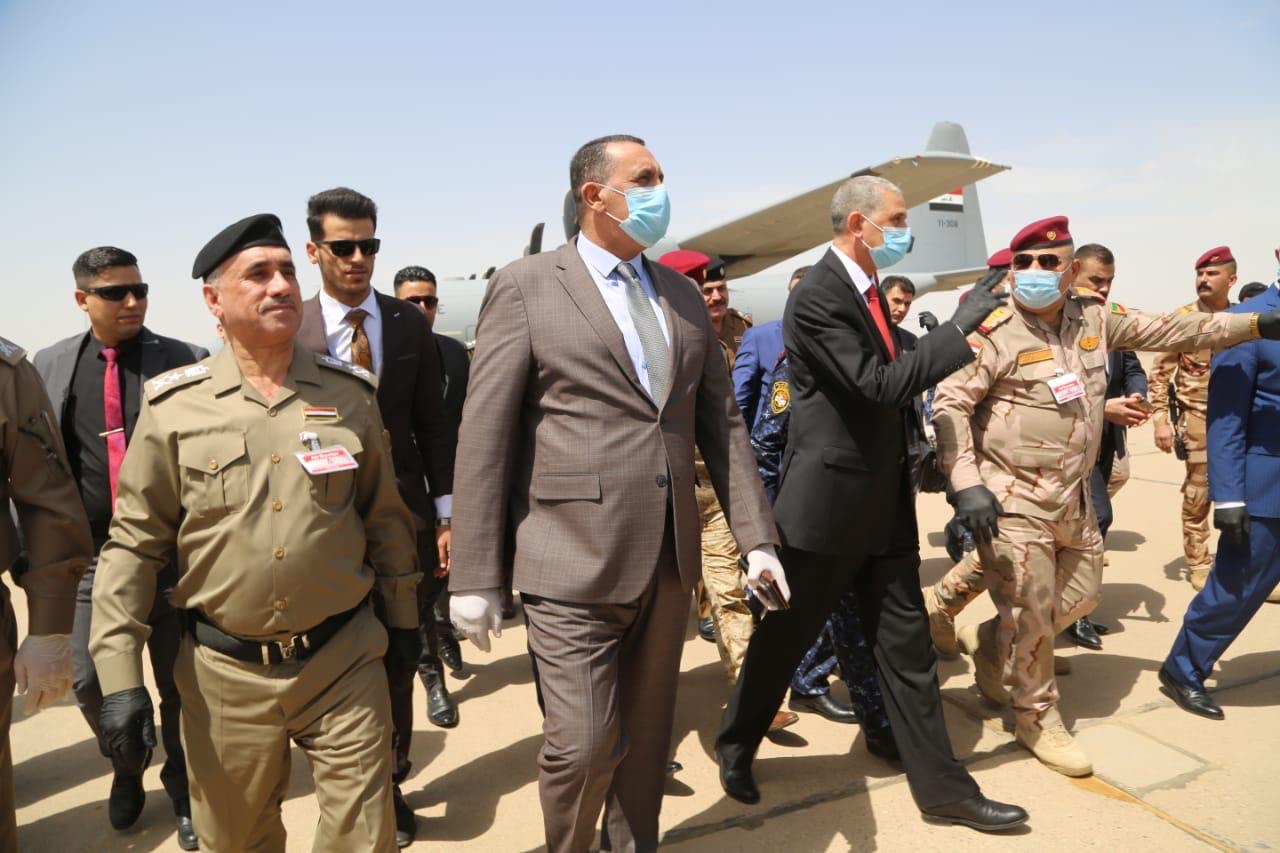 The Major General of the Federal Police Jaafar al-Battat, and both secretary of interior ministry for federal police and intelligence affairs accompanied al-Ghanmi in his visit to the Kirkuk on May 23.
Rakan al- Jabouri, Kirkuk Governor, Saad Harbiya, commander of Kirkuk operation room and 61st brigade and majority of military commanders in the city participated in the meeting.
Al-Ghanmi has particularly discusses the recent security developments of the province. Hamadi added that he said that, "take all the necessary measures to stabilize and to protect the city from the threats of IS militants."
The minister has also mentioned the replacement of commanders every three years, but has not made any replacement in his visit.
According to a statement issued by the office of Kirkuk governor, al-Jabouri said that, "the security situation of the city is stable and the relations between different ethnic components of the city are at a good level."
It was the first time the minister of interior visited the city of Kirkuk since the formation of the new Iraqi government on May 7.