At least, 100 persons have wanted to adopt three sisters, who are abandoned by their missing mother, head (Mukhtar) of al-Khasa neighborhood in Kirkuk said.
The three children, who are three, five, and six years old, were dumped in a street close to Kirkuk's court house at 11 p.m. on May 21. They have remained in the house of the head of al-Khasa neighborhood and their cases have been transferred to the court.
Yawar Alla Wirdi, head of al-Khasa neighborhood, told KirkukNow that, "I was informed about the abandonment of the three children by the Quriya police station, who will stay at my house until the court resolves their cases."
The grandmother of the children has arrived in Kirkuk from Tikrit, Salahuddin province after seeing the news of her grandchildren's abandonment on social media.
The police investigations have revealed that the parents with their children moved to Turkey five years ago and the mother gave birth to the youngest child there, however, the Turkish government had arrested and repatriated the father to Iraq, who was charged with terrorism law number four.
The Iraq court has decided to execute the father for his affiliation with the Islamic State groups (IS).
The family is from Dora sub-district in Salahuddin province, and the mother and the children had resided in Kirkuk since their return from Turkey.
Wirdi revealed that, "the court has requested their grandmother to submit all of their official documents, but the youngest child lacks any document as she was born in Turkey."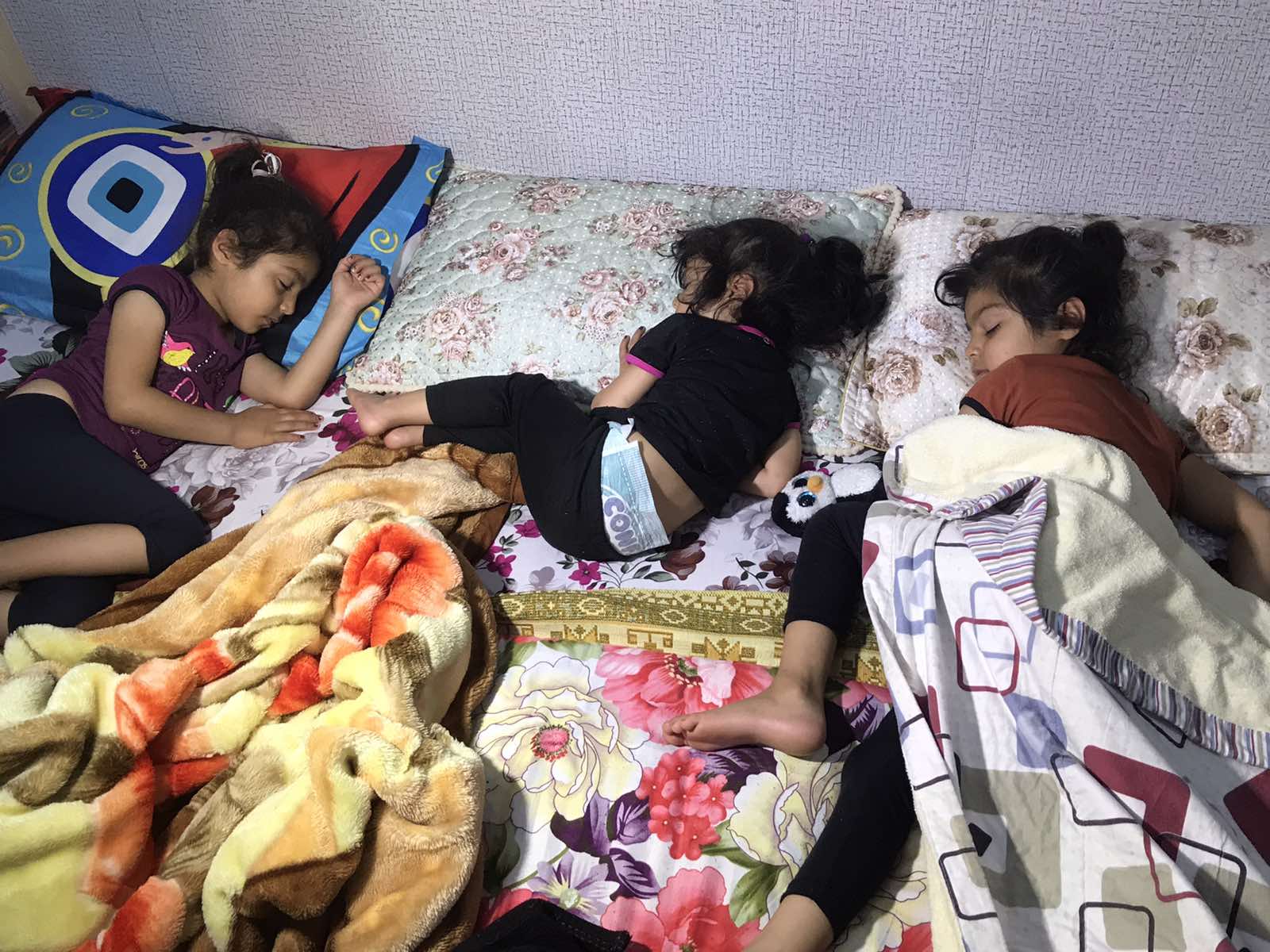 Wirdi claimed that at least 100 persons have phoned him and wanted to adopt the three sisters, but such adoptions require court's decision, which cannot easily be made.
The grandmother of the children, who preferred her name and the names of the children to remain undisclosed, said that, "I have come here to take the children back with myself to Tikrit."
"I hope no one throws away his or her children… everyone should be loyal to her children and her husband, with whom she has spent many years," the grandmother said.
The police department is yet to learn where the mother, 23 years old, has gone, however, she has told her daughters that she will move back to Turkey.
Arshad Salehi, head of the Human Rights Committee in the Council of Representatives, visited and met the children at Wirdi's house on May 22. "Unfortunately, there is no orphan house in the city of Kirkuk, especially for girls. There is only a small house to accommodate boys," he told KirkukNow.
Salehi added that "if the court decides not to give the children back to their family, then the court will be forced to move the children to Erbil or Baghdad orphan house."
Child dumping has increased in the city of Kirkuk as it is the fourth case recorded in the last five months.