Poultry farms in Sinjar have greatly suffered from the coronavirus lockdown, which has blocked the delivery of poultry feed to the district and has led to the death of hundreds of chickens.
 A curfew aimed at preventing the spread of coronavirus in Sinjar and in the other Iraqi provinces has been enforced since md-march. The traffic ban has taken many people's jobs and harmed many projects.
"At the checkpoints, they do not allow us to bring poultry feed and if there is no poultry feed, how do we would grow chicken?" Ahmad Hussein asked, "hundreds of chickens daily die due to the lack of chicken feed."
Hussein lives in Snoni sub-district in Sinjar and has two chicken farms. He is not able to sell his chicken due to the curfew and the lack of demand.
"I hardly convinced authorities, I even begged them, to transfer some poultry feed from the checkpoint between Tal Afar and Sinjar two weeks ago."
The curfew, besides the death of hundreds of his chicken, has caused Hussein lose over 42 million dinars (35,000 dollars) in his farms, he claimed.
Coronavirus cases are yet to be confirmed in Sinjar district, however, the district has complied with the medical guidelines, as it is under the jurisdiction of Nineveh province.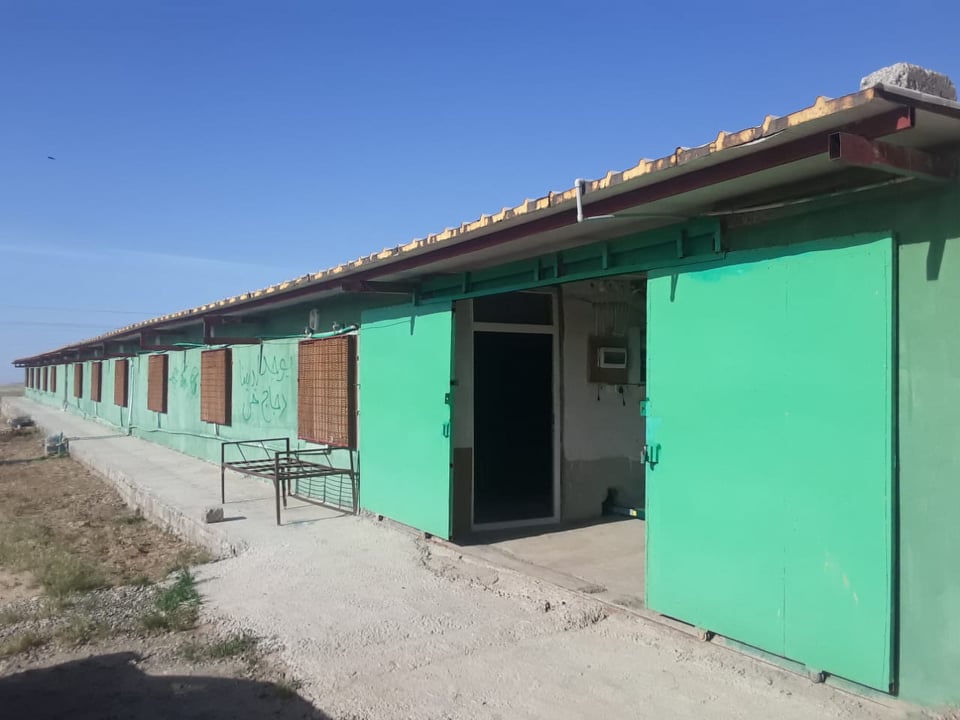 Khalaf Khudida Edu, who had chicken farms for 15 years in Sinjar, has lost his job for three months "because they are not allowing us to bring poultry feed and the other necessities. I decided to temporarily halt the work so that I will not lose a lot"
According to the decisions of the Iraqi federal and regional governments, the farmers have to be helped at the checkpoints, regardless of the curfew.
Barakat Issa, head of planting office in Snoni sub-district, told KirkukNow that, "unfortunately, the decisions are opposite here, instead of helping the farmers at the checkpoints, they create problems for them."
Issa said that a beekeeper, who had apiaries with him, was blocked at a checkpoint, which led to the death of 70 percent of his bees.
"The security authorities are not helpful to us. They do not respect our requests to help the farmers at the checkpoints. We are shocked because we do not know whether they are acting in that way intentionally or not," Issa added.
Issa revealed that only two poultry chicken farms are still opened among 22 farms in Snoni. That two farms have suffered greatly, leading to the increase of the price of chicken. The price of every kilo of a chicken has increased by one thousand Iraqi dinars."
Traffics between the Iraqi provinces have been banned for more than two months.
Khudida Chuki, the commissioner of Snoni sub-district, told KirkukNow that, "we have officially requested the checkpoints, in particular the one between Tal Afar and Sinjar, to facilitate the movements of the farmers, but they did not help. We are waiting for the consideration of our concerns."